Posted
March 23, 2007 by Mike Mineo
in Features
Linda Draper Prepares Her Fifth Album, Keepsake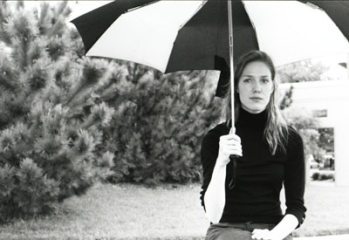 Linda Draper appears to be the epitome of consistency. After the recording of her newest album, Keepsake, it marked the fifth consecutive release of her career that glowed with expressive passion, all contained in her elusive downbeat presentation of alternative-folk. I've used the term before, but "rainy day music" seems to be quite applicable for Draper's soft and luscious style. As per usual, Draper's music is complemented by the likes of several classical instruments. For her newest album, Keepsake contains a dramatically capable array of stand-up bass, cello, slide guitar, percussion, xylophone, piano, and violin. Though her approach appears to be in the realm of natural folk to the common ears, the classification of "anti-folk" is preferred by the masses of dazzling music bloggers and critics, always appearing antsy to coin a new genre name. In short, Draper's admiration of classic folk influences, specifically Harry Nilsson and Phil Ochs, are the roots of her stylistic infatuation, with it evolving into the "anti-folk" classification due her contemporary presentation of modern production and backing instrumentation, occasionally soaked with melodies reminiscent of 60s pop. Even with the hip classification, Draper appears content being considered a moderate folk artist in similar nature to her influential forefathers. I happen to agree, as Draper's music tends to be enjoyable straightforward folk, with the additional instrumentation or not. Since her debut in 2001, Ricochet, many have taken notice of Draper's soft and elegantly moving vocal style, always accompanied by a balanced and enriching variety of songwriting that appears both instrumentally diverse and poignantly touching. Such a precise style has developed for Draper ever since she was an young child. Born into a naturally inherent musical family, her father was a classical guitarist and her mother was a student of musical composition. After gaining initial experience in the church choir, Draper enrolled at the SUNY Purchase Music Conservatory in New York, eventually discovering music as her passion before travelling the country through various venues. In support of her five strong albums, she has played with the likes of Adam Green, Regina Spektor, and Teddy Thompson. An example of Draper's potential and assured talent comes in the fact that reputable producer Mark Kramer produced four of her albums, including her debut Ricochet, the follow-up Snow White Trash Girl, her third album Patchwork, and her acclaimed fourth album One Two Three Four in 2005. For those unaware, Kramer is best known for being the influential producer of artists such as Low, Daniel Johnston, Will Oldham, and Danielson. The diversity in those four artists from each other speaks volumes about Kramer's work, with him being able to work in various areas of expertise.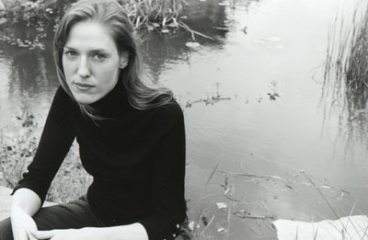 Keepsake is a new experience for Draper, as it is her first album without the aid of Kramer. Indeed, Draper is self-producing the album on her own, with a bit of help of co-producer Major Matt Mason. Along with One Two Three Four, Keepsake is being released on Planting Seeds Records, a label that some readers of this site may be experienced with by now. I actually wrote about two of the artists (Freeheat and The Voyces) in their lineup earlier this month, so props to Planting Seeds for issuing a strong and likable lineup. With the upcoming release of May 8th drawing closer, I find the album to be quite alluring. Keepsake is Draper's most touchingly beautiful album yet, also resulting in her best. While her musical capability is as enjoyably strong as it was on her debut in 2001, her lyrical portrayals have grown in maturity and emotional grasp. Most of the hooks found on Keepsake are lyrically oriented, such as on the gripping "Cell Phone". Draper considers it an ode to "the technology that shortens the distance between us, recalling simpler times". The song describes loneliness in it's utmost desire, asking the unheard question: how are so many people lonely in a world where technology allows us to correspond with literally anyone in the world? Starting out with the brooding plucks of an acoustic guitar, a soft piano eventually climbs out of the murky darkness after Draper delicately whispers out, "are you looking for somebody to call? Is there not a single cell phone out there ringing… for you?" When she utters out the heartbreaking words, "And the only one I want to talk to is the one that I'm sitting next to," the feelings of unrequited love in Draper's voice appear to be on the edge of an emotional breaking point where even the gutsiest of folk artists rarely tread. While the song contains a mere three instruments (including the very faint bass), the power in Draper's lyrics and vocals make up for any linear instrumental progression. "Too Late" reminds me of a cross between Tori Amos and Cheri Knight, evolving a balmy and lo-fi introduction into a vaguely catchy chorus full of life and optimism, a theme that occurs often throughout the album in other songs such as "Sunburned" and "Keepsake", the latter which incorporates a very interesting toy xylophone into the the chorus of "Keepsake", a song which exposes Draper's poetic touch to a full extent. "Behind every great man is a great woman in the palm of his hand," she begins, "and behind every great woman is a great man no one understands". Such moral anecdotes make life appear to be more simplistic than many of us take for granted. The violin on "Full Moon" and the slide guitar on the closer "How Long" are both commendable additions, brining Draper's sound to a fascinating new perspective. Linda Draper's fifth release, Keepsake, is a fantastic album that I recommend to all fans of soft and subtle alternative-folk. It's so incredibly easy to get wrapped in Draper's lyrical prowess and vocal maneuverability, both factors that have the tendency to break the heart of even the most masculine.
——————————————————————————————
[audio:https://obscuresound.com/mp3/draper-cell.mp3]
——————————————————————————————
[audio:https://obscuresound.com/mp3/draper-too.mp3]
——————————————————————————————
[audio:https://obscuresound.com/mp3/draper-kee.mp3]
——————————————————————————————
Mike Mineo
I'm the founder/editor of Obscure Sound, which was formed in 2006. Previously, I wrote for PopMatters and Stylus Magazine. Send your music to
[email protected]
.