Posted
April 14, 2007 by Mike Mineo
in Features
Matthew William Kohnle's "and The Swede"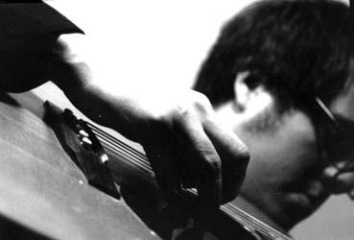 The foundation for individualized dependency can often be brought on by the bleakest aspects of life. If I were to say that loneliness can be used as a source of immense production, I would expect many to laugh, shake their heads, and strongly disagree. After all, who uses loneliness to their advantage? Well, I can think of dozens of artists who, without loneliness, would have absolutely nothing to write about. Their motivation would also be uninspired, driven by superficial tendencies that are already much too common in our daily sociological interactions. Matthew William Kohnle is one of the newer artists that comes to mind when I think of such controversial topics. His solo musical project, The Swede, utilizes this adept formula of taking loneliness by the throat, staring it straight in the eye, and portraying it in the form of beautifully executed music. This presentation may seem somewhat bleak to a variety of people, though as Kohnle puts it, simply "making the most of isolation" should not be considered overly dramatic. Based out of North Carolina, Kohnle has been involved with a variety of local bands, including the instrumental quartet Daybed and the free-form noise group Hat City Intuitive. Kohnle has been working on his debut solo album for over two years, following the formation of his own independent Shotty Merchandise label. Finally, last fall, he finally released and The Swede, his long awaited solo debut under the moniker "The Swede". Kohnle may have some Swedish blood in his veins, though it is certainly not similar to the typical Swedish upbeat pop music we hear today from Peter Bjorn and John or Love Is All. As enjoyably catchy as those other bands are, Kohnle's music contains some of the most honest material I have heard lately. It will not have you singing along or tapping your foot, but Kohnle's debut leaves a lasting impression through talented musicianship, veracious lyrical content, and stellar production. Immediate comparisons have been made to Jim O'Rourke or Nick Drake due to Kohnle's display of downbeat moods and tempos, all contained within an innovative approach that borders between both acoustic and electric standards. Kohnle describes his own album competently, feeling as nice as a "warm hug" or "comfy as an old couch". If you are fond of paced songwriters who have a vivid skill for capturing emotion through progressive composition, that description should be quite accurate for you.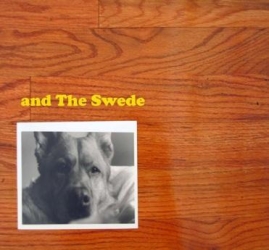 The cover of and The Swede is hardly reflective of the intricately layered album that it is, providing nothing but a photo of Kohnle's dog, Pumpkin, and a languid background of wood. Understanding Kohnle's deep intellect, the artistic representation of anguish and solitude is entirely present, from the artwork to the most substantial aspect, being the songs involved. Apart from Todd Knapp's bass clarinet on "They Hate This Where I'm From", Kohnle wrote, recorded, and performed the entire duration of and The Swede. The aptly titled "The First Song on This Record" establishes a structure that is portrayed consistently throughout the rest of the album. With the gentle strums of an acoustic guitar and a balmy piano line, Kohnle's vocals can almost be interpreted as a whisper, even if his melodic capability is still at a peak. After a brief introduction, an outburst of percussion ignites a capably ostensible chorus that welcomes the entries of an electric guitar, an occasional synth, a more apparent piano, and an enlivened set of drums. Sliding back into a verse with the mere collaboration of a piano and acoustic guitar, Kohnle falls back to a whisper. When the chorus is revived, Kohnle maintains the whisper, sounding just as effective through his distinctively alleged tone of hurt, loneliness, and desperation. "F U My Friends" contains more pop sensibilities, though a similar approach is used with a vigorous chorus that is built upon successively by the preceding verse. Oddly enough, the chorus reminded slightly of Modest Mouse, thanks in part to the melodic presentation of the backing vocals, one of which is supplied by Kohnle's wife, Andrea. It is a joyous track, one of the best on the album, that is a true showcase of Kohnle's distinctive talent. "The Last Song on This Record" also reminds me of Isaac Brock, though this one is mainly attributed to Kohnle's rougher vocal output. Other tracks that slightly abandon the bleak element of other songs for a more optimistic approach include the lighter "No Hurry" and "No Loud Crash", which makes nice use of a synth implementation. "They Hate This Where I'm From" is one of the most creative songs on the album, using Knapp's bass clarinet and a saxophone, both of which are used loosely with an experimental aspect looming large. The structure is unpredictable and the song represents the O'Rourke comparisons quite well. Though the song isn't for everyone, those who find enjoyment in distinctive tracks that hold no fear in taking risks will leave satisfied. Kohnle's debut, and The Swede, is an exceptional debut that holds a variety of different experiences. From memorable gems like "The First Song on This Record" and the delightful "F U My Friends" to the more ambitious "They Hate This Where I'm From" and the lush acoustic "Birds Around Yr. Head", and The Swede is certainly worth several repeated listens.
——————————————————————————————
The Swede – The First Song on This Record
[audio:https://obscuresound.com/mp3/swede-fir.mp3]
——————————————————————————————
[audio:https://obscuresound.com/mp3/swede-fum.mp3]
——————————————————————————————
The Swede – They Hate This Where I'm From
[audio:https://obscuresound.com/mp3/swede-hat.mp3]
——————————————————————————————
Mike Mineo
I'm the founder/editor of Obscure Sound, which was formed in 2006. Previously, I wrote for PopMatters and Stylus Magazine. Send your music to
[email protected]
.