Posted
April 19, 2007 by Mike Mineo
in
Sea Wolf (Alex Church) Continues to Build on Success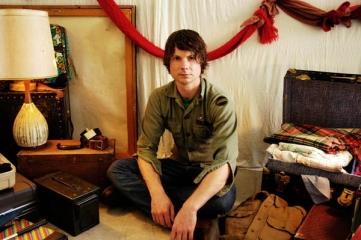 It may come as no surprise that Alex Church is an avid fan of Jack London's compelling literature. After all, both utilize their artistic sense by crafting depictions of ravishing imagery, stimulating diction, and bleak motifs. But how large is the difference between classic literature and contemporary music? Though the presentation is obviously dissimilar, artists like Church seem to dispel a similar amount of emotion in contrast to the great writers of the past. Borrowing his stage name, Sea Wolf, from Jack London's famous novella, The Sea-Wolf, Church's life story began at the same location as The Sea-Wolf's introductory location: the Bay Area. During the fascinating childhood of Alex Church, one of the only common aspects appeared to be his love for The Beatles and Willie Nelson. Though Church grew up primarily in Columbia, California, he and his mother often traveled frequently, with the two once living in a tent on the beauteous French countryside. One would imagine that such cultural experiences helped mold Church into the person he is today, being a sophisticated individual with an undying passion for a variety of performing arts. Church began to dedicate a good portion of his time to songwriting in 2000, the same year he graduated from NYU's film school. After returning to California post-graduation, he set his sights on becoming a part of the blossoming music scene. Instead of jumping into the demanding task of being a solo musician, he started his musical career as the bassist in the LA-based indie pop band Irving. He used Irving as an experience builder, later saying, "I was exploring how to be in a band and writing songs and finding my voice." Alongside Church, Steven Scott, Brian Canning, and Brent Turner, Irving included Shana Levy, who also made her solo debut this year under Let's Go Sailing, previously featured here. After Irving's debut album in 2002, Church began to focus more on his solo work, slowly transforming Sea Wolf into a full-time project. Previously, Sea Wolf's evolution was, according to Church, "painfully slow", with the band (consisting of Church and different friends each time) performing only three shows in its initial two years. Recognizing the excruciatingly slow process, Church reverted back into the songwriting process, secluding himself with a microphone in his living room until he was content with some new songs. When these songs were written, they somehow fell into the hands of famed Seattle producer Phil Ek, known for his stellar work with The Shins, Built to Spill, and Band of Horses. Ek polished the songs up a bit and Church finished the final recordings late last year, sharing it with a few friends who were ecstatic with excitement. After the songs were passed around, it eventually brought widespread recognition of Church's talent. When he was invited to Spaceland (one of LA's favorite indie rock nightclubs), Church was amazed at how quickly success had come as a result of such dedication. "It was weird how after years of struggling, it began to come together so quickly." The self-titled EP was released late last year, with songs like "Leaves In The River" and "You're A Wolf" demonstrating Church's sheer irresistibility.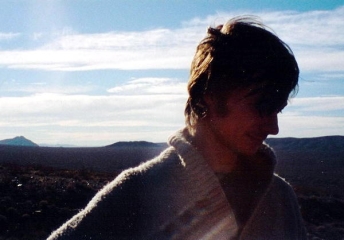 A new batch of heralded songs will finally see the light of day on May 8th, when Sea Wolf's five-song EP, Get to the River Before It Runs Too Low, is released. Compared to his previous work with Irving, Church's Sea Wolf appears to be focused on aspects that are elegantly lighter. Guitars and strings are the two instruments that remain prominent throughout the EP, with the rhythm sections being somewhat restrained to capture Church's heartfelt nature. Though the songs on the EP lack overstressed buoyancy, Church's sincere output as a skilled musician provides for a sufficient amount of overcoming thrills. The strongest form of exuberance comes in the EP's best song, the striking "You're A Wolf". While the lyrical content forebodes an embellishment of societal misplacement, Church's urbane musings are overshadowed by the eminent melodic composition. "You're a wolf boy, get out of this town," Church repeats, sympathizing with the form of untimely rejection. A catchy chorus complemented by a strong set of strings really sets the song in proper motion, providing a diverse array of instrumentation and harmonic gusto. Songs in the form of "The Garden That You Planted" and "I Don't Know If I'll Be Back This Time" are more proper examples of Church's elegance, layering a soothing set of guitars over the gradual increase of a soft violin or a twinkling assortment of keys. "I Made A Resolution" begins similarly before an abrupt transition into a hectic medley of strings. The arrangement is particularly impressive, being yet another showing of Church's tactful nature and Ek's values of enticing production. Church lets his childhood days living in a tent on the French countryside flow out with the appropriately titled "Ses Monuments", an excellent song that contains another great incorporation between the guitars and strings. Church implements another memorable, though bleak, hook as he solemnly lets out, "When I picture there upon your wall, forever in my view, ses monuments, all the places I could never go with you." After the repetition of a jaunty synth follows the chorus, Church continues to perfect the song with judicious precision. Though these five songs remain to be a very small sample to judge from, there should be little doubt of Church's overall potential. Already a conspicuous name in Los Angeles' indie scene, it should only be a matter of time before some proper recognition is acquired. If Sea Wolf can follow up Get to the River Before It Runs Too Low with a comparable full-length album with songs comparable to "I'm A Wolf" or "Ses Monuments", it could possibly be one of the more proficient releases of the year.
——————————————————————————————
[audio:https://obscuresound.com/mp3/seawolf-you.mp3]
——————————————————————————————
Sea Wolf – I Made A Resolution
[audio:https://obscuresound.com/mp3/seawolf-ima.mp3]
——————————————————————————————
[audio:https://obscuresound.com/mp3/seawolf-ses.mp3]
——————————————————————————————
Mike Mineo
I'm the founder/editor of Obscure Sound, which was formed in 2006. Previously, I wrote for PopMatters and Stylus Magazine. Send your music to
[email protected]
.