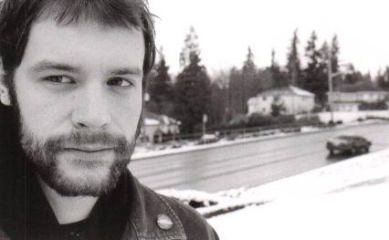 Traditional folk songwriters have always played a large role in the life of Rocky Votolato. The Texas-based singer/songwriter has long admired highly influential artists in the vein of Springsteen, Willie Nelson, and Steve Earle, with the story of Votolato's early childhood sounding much like the lyrics to an Earle song in itself. Growing up on a barren fifty-acre farm in rural Texas, Votolato's father was a member of one of the country's fiercest motorcycle gangs – the Scorpions. After living the traditional lifestyle of a farmhand for the first few years of his life, Votolato's mother moved the family to a more urban environment in Seattle. It was there where Votolato first picked up a guitar. Though he had always admired country and folk greats, he was urged to start playing guitar by his older brother Sonny. This tradition also passed on to Rocky's younger brother, Cody, who went on to become the guitarist of The Blood Brothers after playing with Rocky in the punk-quartet Waxwing during their high school years. Considering that Rocky Votolato formed Waxwing almost immediately after high school, the short-lived group's critical success was quite admirable before their demise in 2005. Still, the band gave both Votolato boys enough experience to capture success in their respected future projects.
While Cody Votolato continues to be busy making teenage girls swoon by playing the part of guitarist in The Blood Brothers, his older brother Rocky is taking a much more honorable route. Since his self-titled release in 1999, Rocky has established himself as one of the most consistent solo folk acts of the past eight years with five studio albums that all glisten with refined songwriting and captivating lyrical content. While his vocals are quite easily comparable to Ryan Adams, Votolato's approach remains more consistent in approach and quality. While Adams has a talented use of transition that allows him to slide between several musical styles with ease (often resulting in astounding failure or success), Votolato remains generally predictable but also strongly and straightforwardly enjoyable. While differences between bare acoustic ballads and fully shrouded band accompaniments noticeably change between albums, both presentations are highly admirable and seem to fit Votolato's veracious intentions wholeheartedly. Even if the integration of folk and country is perhaps not the hottest prospect on the map for radio stations, Votolato is bringing the genre into a more acceptable realm where dull first impressions are being invigorated by Votolato's pure skill and unfeigned lyrical charm.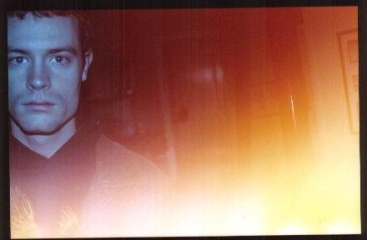 Set to be released on June 19th, Rocky Votolato's fifth studio album, The Brag & Cuss, is a realignment to a deeper and involved sound compared to his previous album Makers, a very enjoyable release that was gentler and more acoustic in nature. Votolato calls The Brag & Cuss "very much a band record", focusing on the fanfare audience of "lovers, drinkers, and the distant oasis of a truck stop on a stretch of dark highway." Whatever audience Votolato was aiming for, it appears that I am somehow involved. Though I have personally never been a diehard fan of folk or country, Votolato's The Brag & Cuss is one of his most accomplished and enjoyable albums, both musically and lyrically. From the initial opener, "Lilly White", it is easy to recognize the musical growth that Votolato has endured from his inexperienced punk days in Waxwing to his currently accomplished state of a venerated solo artist. Votolato utilizes guitar twangs and a distinct harmonica, using his upright emotional set of vocals to distinguish pure emotion devoid of any dishonesty or self-doubt. Detailing a man struggling to hold on to his own confidence in a battle with life, Votolato sounds completely genuinely over a bursting set of organs, guitars, and harmonicas. "I'm bleeding on my knuckles again, fighting in a fight I can't win, broken teeth and broken nose again," he sings in an engrossing chorus, detailing how it truly feels to be at the "bottom of a bottle" in life. Concluding one of the best songs Votolato has written in his career, he pleads one final question. "Will you help me find my way back home?" Clearly, Votolato's ability as a songwriter makes it much too difficult to refuse.
While "Lilly White" is notably the most preferable song on The Brag & Cuss, other highlights like heart-tugging "Postcard From Kentucky" opens with a country cliche, even if it retains enjoyability as the song eventually progresses into a touching version of a love-hate relationship. "Jack Daniels in one hand, basic light in the other," Votolato muses on loneliness, preferring clearly to hold someone's else's hand over a bottle of Jack, even if it is renders unrealistic. "My two best friends for so long that I can't even remember." Always fond of being the one to ask romanticized questions, Votolato implores on "Whiskey Straight", tackling fear and self-doubt head on with an emotionally quivering, "why do you keep running?". While the song is a traditionally acoustic ballad underlied by slight keys, Votolato's warm and embraceable voice makes it sound more involved than it truly is, displaying true sings of a songwriter who allows his witted emotions to flow freely through each and every song. While The Brag & Cuss contains some songs like "The Old Holland" that sound too comparable to stronger tracks earlier in the album, The Brag & Cuss is the most capable album from Votolato yet. As he prepares to improve with each release, one can only imagine the great heights where Votolato will be in several years.
——————————————————————————————
——————————————————————————————
Rocky Votolato – Postcard From Kentucky

[audio:https://obscuresound.com/mp3/rocky-pos.mp3]
——————————————————————————————
Rocky Votolato – Whiskey Straight

[audio:https://obscuresound.com/mp3/rocky-whi.mp3]
——————————————————————————————