Posted
June 23, 2007 by Mike Mineo
in Features
Boddicker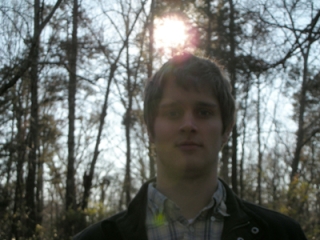 Caleb Boddicker must have realized at a young age that time is a precious thing. Instead of holding out and waiting until his early 20s to focus on music like the typical artist, Boddicker released his first set of material at the mere age of 16. While the 22-track demo he put out had the intent to capture attention surrounding his evident musical talent, Boddicker knew that the sales he generated online would also serve to ease the stressfully financial aspect of college. While it did build a casual fan base while garnering financial support by selling 1000 copies, the most rewarding aspect would come through a discovery. Modest Mouse's Isaac Brock found the demos and showed it to his label, Sub Pop, after being thoroughly impressed by the high school sophomore from Oxford, Mississippi. Brock's publicized display of recognition drew some spotlight on Boddicker, who graduated high school and entered college in 2005. While in college, the San Diego-based Banter Records convinced Boddicker to record an album on their label. After enlisting producer Brian Deck (Modest Mouse, Iron & Wine), he set to work last October in the production of his debut album, Big Lionhearted and the Gallant Man. During the recording process, everyone in the studio seemed to be impressed with Caleb Boddicker, a musician who was certainly beyond his years. Even the respectable producer Brian Deck saw the hype to be justified. "He's a very intelligent kid in everything he does, but he goes about making music in a very naïve way, which makes it all sound very genuine."
Still young at the age of 21, Boddicker's debut album saw the light of day on April 24th. While it has yet to reach the general output of the indie mainstream, Boddicker's general grasp for innovation is too impressive to go by overlooked. After all, there is talk of a world tour shortly occurring with locations like Japan, Australia, and Europe being in the mix. If that does not bring Boddicker some well-deserved national attention, something is quite wrong. While it may seem fairly typical to compare the two names, Boddicker remains me a bit of Spencer Krug. More or less considered an "indie prodigy", Boddicker crafts unconventional pop in the same creative form as Krug, allowing unpredictable structures to clash and coincide smoothly with a diverse display of instrumentation.
Big Lionhearted and the Gallant Man is a mixed bag in terms of stylistic preference, bordering between seven-minute instrumental build-ups like "First We Store Up" and jumpy oddball pop numbers like "Samuel Clemens' Grandpa" and "Real As The Sun", both of which are not even one minute long. In fact, if there is one gripe I have with Big Lionhearted and the Gallant Man it is that some tracks could have been longer in length. "Samuel Clemens' Grandpa" and "Cowboy" are two examples of songs that could have at least been two minutes long given the proper Boddicker treatment. Regardless, there are several tracks that shine with brilliance and are given the proper regard in terms of duration and satisfaction.
"Interstate 55" plays like a fusion of classic love songs spanning from decade to decade. An acoustic guitar relays a semi-tropical theme as tinges of echoed reverb correspond to Boddicker's rhythmic strumming patterns. An ode to the 60s perhaps? Not yet. There are shades of a modern influence as well. Boddicker's own vocal style eventually transitions from a slight, nonchalant slur to an uproarious yelp in the characteristic vein of Danielson or the aforementioned Spencer Krug. The accessible nature of the song makes it the obvious choice for a single, though Boddicker's bustling display of creativity is most likely a bit too much for the majority of linear stations to handle. While his cackling vocals are hardly the epitome of affability, they resonate full of whimsical emotion and natural force, sounding perfectly at home surrounded in his melodic compositions. The strongest in this nature is exhibited in the enjoyable "Mississippi Beautiful, You Know I Love You" and "Woods", both songs that show willful symptoms of country-folk through electrical guitar arrangements. Boddicker's playfully natural accent derived his native Mississippi also adds a sensational touch, one that exhibits the best of Boddicker's youthfully honest nature. Big Lionhearted and the Gallant Man is an album that overflows with potential. If this young songwriter can pinpoint a successfully maneuvered style and stick with it, Caleb Boddicker should find an enormous amount of success. I would personally be enamored if he took the electric country-folk approach he demonstrated in songs like "Mississippi Beautiful, You Know I Love You". It seems entirely spontaneous in relation to Boddicker's apparent search for a consistent style.
——————————————————————————————
[audio:https://obscuresound.com/mp3/boddicker-int.mp3]
——————————————————————————————
Boddicker – Mississippi Beautiful, You Know I Love You

[audio:https://obscuresound.com/mp3/boddicker-mis.mp3]
——————————————————————————————
[audio:https://obscuresound.com/mp3/boddicker-woo.mp3]
——————————————————————————————
Mike Mineo
I'm the founder/editor of Obscure Sound, which was formed in 2006. Previously, I wrote for PopMatters and Stylus Magazine. Send your music to
[email protected]
.