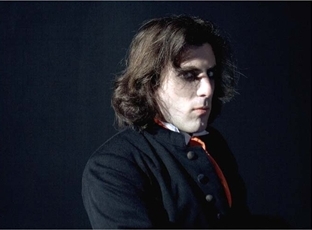 I have learned many interesting things about people through lively music discussion. One would be the form of desperation individuals often find themselves in, looking up random artists on Wikipedia and presenting baseless knowledge in order to impress a colleague or a romantic interest. Another would be the form of music elitism people present in order to gain some sort of fictional rank or form of self-admiration. "Have you heard the new Strokes album?" an average music fan asks. "Anyone who listens to music like that without comprehension of the genre's history and origins is useless," the elitist replies. "My taste in music represents the absolute (unwritten) law that all other fans should abide by." Yeah, right. Even while the individuals who commit these acts are often harmless and easy to humor, should we really blame them for their snobbery? After all, the desire for attention is human nature. From a baby crying in a crib to an elderly man attempting to relive his past dangerously, most of us experience points in our lives where other's impressions of us a depicted as more essential than they should be.
Placing any contemporary album in the same sentence with Sgt. Pepper's Lonely Hearts Club Band is liable for a head-bashing from any of these so-called elitists. Yes, I wholeheartedly agree that it is arguably the greatest pop album of all-time. And of course, I also agree that no artist will ever produce another form of innovation unheard to the decade that the Beatles did with Sgt. Pepper in the 60s. However, with that in mind, I certainly do not turn red in dismay when I hear that a contemporary album has been compared to an untouchable classic. Unless someone clarifies that the new release is of better overall quality than its preceding influence, I will not bother arguing with personal opinion. Finding two people in this world with the exact same artistic taste is impossible regardless of how you look at it. So, I am going to go the full distance on this one and call Bryan Scary' debut album, The Shredding Tears, the Sgt. Pepper of 2006. Yes, it was released last year and, for whatever reason, has received barely any recognition. So, what makes a Sgt. Pepper, you ask? Simple. When reminiscing about the classic Beatles album, most of us think of a pop album enshrined in flawless production, irresistible melodies, conceptual themes, and melodies that render most contemporaries untouchable, containing not one song that is lacking in quality or effort. Have we heard music in the mold of Bryan Scary before? Of course we have, thousands and thousands of times before. Any fan of the Beatles, The Kinks, Queen, or Squeeze can tell you that easily. In fact, Scary's vocals are often comparable to Brian Wilson or Glen Tilbrook, two pop artists who could easily make a successful song using their vocal harmonics alone. In fact, judging from the impeccable piano-led melodies accompanied by the charmingly inviting vocals, some may even mistake Bryan Scary for a collaboration between Tilbrook and Paul McCartney.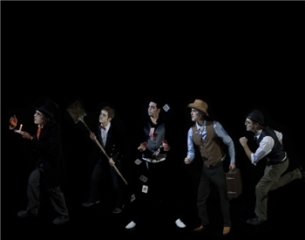 While it is true that Scary's stylistic approach, both instrumentally and vocally, is comparable to a vast number of classic pop artists, this obstacle in becoming a notable innovator is merely a component that should be overlooked to get the most out of The Shredding Tears. Those who expect complete innovation in every modern release are of a foolish nature. Music is an art that has lasted thousands of years and with each passing year it becomes more difficult to push creativity to a new level without being labeled as outdated. Despite the unavoidable comparisons, the most impressive aspect about Scary that causes him to stand apart from the generic mold is, simply, his natural ability to write a memorable pop song. Apart from the drums, Scary writes, sings, and plays all the instruments in every song on The Shredding Tears. Personally, he is one of the most talented musicians I have stumbled across in the past few years. While his multi-instrumental ability is extremely impressive, it is his songwriting that shines with the most brilliance. The majority of the tracks contained on the album implement a similar approach with an emphasis on unavoidable hooks, mostly dragged on by vocal melodies and piano-laden key changes. Scary's most attributable instrument is the piano, also the one that he has clearly mastered to the most significant degree. Incorporating a variety of electric guitars and keys is the norm throughout The Shredding Tears. Solos on both fronts are supplemented by a variety of production effects, whether it be the throwback shrill organ in "Mrs. Gracy's Revenge!" or the contemporary usage of synths in "Misery Loves Company". It appears safe to say that Scary is a knowledgeable student of successful pop music. He flawlessly incorporates the techniques of past artists like The Beatles and Queen into his own creative approach, resulting in an album that pushes the limits of present-day virtuosity and musical aptitude.
The Shredding Tears, as the name eludes to, is considered to be a concept album by Bryan Scary himself. He appears to be taking a cue from Mr. Bowie himself, chronicling the day-to-day life of a rising rock band, meeting fascinating characters and adopting exotic lifestyles along the way. Of course, like all concept albums, my interpretation is solely personal. If someone has the time and effort to sort out Scary's clever remarks into one cohesive storyline, please do so in the comments below. I am just as curious as most of you. There is most likely some stunning message behind this melodiously inducing album, though it is difficult to care when wrapped up in the pure irresistibility of the songs as a whole. Scary reaches near pop perfection in both "The Ceiling On The Wall" and "The Little Engine Who Couldn't (Think Straight)", both representing an expressive outburst in both the verse and chorus. Typically, the casual artist saves his hooks in time for a predictably drawing chorus. Scary implements this tactic while making the verses just as engaging. The structure remains unpredictable the first few rounds through, the verses picking up pace after each bridge is presented with the usual passion and invigoration. Scary's unconventionalism does not stop there. Oddly enough, the most impressive tracks are those that appear later on the album, with the first three tracks being the weakest on the album and lacking the quality of latter gems like "The Bottom Of The Grave" or "The Bloodclub". However, from "The Ceiling On The Wall" onwards, this is an outstanding album. It is a shame that I found this album after I completed my top albums of '06. It would have certainly competed for a spot in the top five.
——————————————————————————————
Bryan Scary – The Ceiling On The Wall
[audio:https://obscuresound.com/mp3/bscary-cei.mp3]
——————————————————————————————
Bryan Scary – The Little Engine Who Couldn't (Think Straight)
[audio:https://obscuresound.com/mp3/bscary-lit.mp3]
——————————————————————————————
Bryan Scary – Mrs. Gracy's Revenge!

[audio:https://obscuresound.com/mp3/bscary-mrs.mp3]
——————————————————————————————