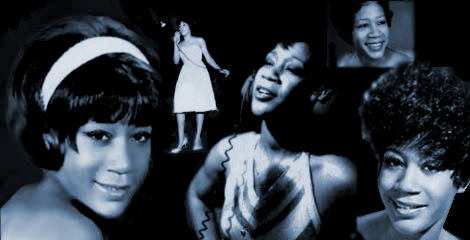 By this stage in her interminable music career, Bettye LaVette has no reason to change her style. In fact, the first few moments of her new album, The Scene of the Crime, reflect this sentiment both lyrically and musically. "I'm in this way too long to change now," LaVette sings in the same sassy soulful croon that she has treated listeners with since 1962, "You're gonna have to take me as I am." With a voice like hers, such a request is hardly an issue. Just ask Esquire Magazine; they named her the "sexiest female vocalist alive" just a few months ago. No, they did not choose Christina Aguilera, Shakira, or any other contemporary sex magnet. They chose a 61-year-old African-American woman who signed to Atlantic Records at the age of 16 in 1962, suddenly finding a burst in deserved recognition after she revived her career in 2003 with A Woman Like Me. While such a decision on the "sexiest" tag would make most jaws drop in regard to such a veteran (both in experience and age) presence, those who have come to known Bettye LaVette easily realize that her recognition is long overdue. With her new album set to be released on September 25th, one of soul music's most underrated female vocalists is far from done.
Ever since 1962, when LaVette released her debut single "My Man (He's a Loving Man)" at the age of 16 with producer Johnnie Mae Matthews, there has been a considerable amount of hype for the Detroit-based singer. However, whether it was the fault of teenage intimidation, stylistic transgressions, or simply bad luck, LaVette originally did not live up to her aspiring potential until the release of her lost classic 7 years ago. Her debut album, Child of the Seventies, was originally canned by Atlantic Records shortly before the original release date in 1972 and, until its longly anticipated release in 1999 under the name of Souvenirs and its Rhino reissue last year, soul fans who had already been aware of the album widely regarded it as one of soul's lost classics. The whole situation remains shrouded in a mystery, as no one truly knows specifically why Child of the Seventies was initially pulled from the shelves. There is a widespread belief that it had largely to do with the incoming musical niches at the time, with heavily prevalent evidence that the classic soul era was being ushered out by disco. As LaVette saw the evils of corporate music in its full light, she also began to see her dreams of becoming a successful musician starting to crumble. However, instead of sitting idly by, LaVette decided to try her hand at each decade's worth. After making a brief stint during the '80s with Tell Me a Lie and the single from the album, ""Right in the Middle of Falling in Love", doing respectably well on the charts, LaVette once again became somewhat secluded and did not release any more material until 2003 in A Woman Like Me.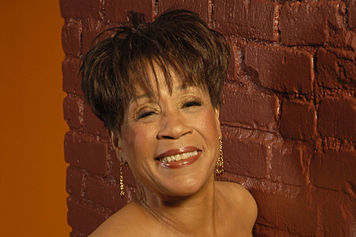 Though the re-release of Child of the Seventies in 1999 (also known as Souvenirs) served beneficial in exposing LaVette's music to a wider audience, A Woman Like Me featured new material that had both new and old fans enjoying the modern revival of one of soul music's cult favorites. To prove that she was here to stay, LaVette released a cover album, I've Got My Own Hell to Raise, in 2005. It was produced by the recently featured Joe Henry and covered the likes of Dolly Parton, Fiona Apple, Sinéad O'Connor, and Roseanne Cash. With positive reviews and modest sales continuing to roll in for both albums, LaVette's revival was more than a short-lived event. The former Motown starlet, who had toured in the past with a younger James Brown and Otis Redding, had made an extremely impressive comeback at a time in her life where most soul singers hang up the microphone and call it quits. For LaVette, it sounds as if her voice is merely acting like fine wine and getting better with age. Her newest album, The Scene of the Crime, proves this soundly, showcasing 10 original tracks that are arguably the finest moments of Bettye LaVette's career. If that was not enough to draw the typical indie audience in, The Scene of the Crime features backing instrumentation from Drive-By Truckers. With the band's mentality of Southern rock and swampy blues in mind, LaVette sounds better than ever on her third album in four years.
While A Woman Like Me expressed an main emphasis on soul and R&B, The Scene of the Crime could easily be deemed a vocal blues record at heart. Though LaVette still showcases her original soul roots, Drive-By Truckers do an absolutely exceptional job in making LaVette's ardently powerful vocals appear melodically collaborative with their adroit instrumental additions. Through spunky guitar riffs, tight rhythms, and a Wurlitzer piano that weeps mournfully, stunners like "Jealousy" and "Talking Old Soldiers" are simply too powerful to ignore. Appropriately enough, the backing instrumentation is neither hectic or overbearing, wisely leaving LaVette's roaring vocals as the main spotlight. "Talking Old Soldiers" is guided by Spooner Oldham's minimal piano line as LaVette reflects fervidly on growing older, with the aging process proving unfortunately uns. "I'd stand here at this bar with my friends who passed away," she reflects, "And drink three times the wine I can drink today." The song is an absolute powerhouse, featuring lyrics that are so profoundly genuine that even the youngest of listeners will fear the prospective of growing older and losing loved ones as fast as their hair."I've seen enough to make a young man go out his brains" she croons over the distant strains of a guitar, "How the hell do they know what it's like to have a graveyard as a friend?"
This reflective mentality is largely evident throughout all of The Scene of the Crime. Nearly every track features LaVette reflecting on lifetime experiences, public perceptions, and financial frustrations. "Before the Money Came (The Battle of Bettye LaVette)" is basically an auto-biography in song form, depicting the ups and downs of LaVette's musical career. "I've got a lot to say," she reveals over a swanky blues riff and an accompanying solo before later declaring, "All these years I've kept my style, I wouldn't cross over so it took me awhile… before the money came." Well, that would explain it then. LaVette gladly reveals that she was "singing R&B back in '62, before you were born and your mama too", showing no hesitation to share her aged experience in the music industry. Though she is quite blunt, anyone who calls it arrogance would be severely misunderstood. LaVette is merely depicting the music business as an exceedingly arduous industry to find success in; a true statement in many regards. Though she has finally found widespread success in her momentous revival, LaVette still has maintained enough modesty to share several words of advice to these budding stars who rely on superficial glamor and false personalities. It is rare to find an artist with such experience release a new album like The Scene of the Crime. Both lyrically personable and vocally incomparable, it remains one that is hard to forget. Just listen to either "Jealousy" or "Talking Old Soldiers" for indisputable evidence. The passion displayed in LaVette's spine-tingling vocals is utterly undeniable. She remains one of the few prime vocalists remaining, relying on actual lyrical and emotional prowess in her delivery and abandoning disgraceful aspects of stylistic superficiality in all forms. Savor Bettye LaVette's deserved revival while you can. These type of singers come around once in a blue moon.
——————————————————————————————-
——————————————————————————————-
Bettye LaVette – Talking Old Soldiers
[audio:https://obscuresound.com/mp3/lavette-tal.mp3]
——————————————————————————————-
Bettye LaVette – Before the Money Came (The Battle of Bettye LaVette)
[audio:https://obscuresound.com/mp3/lavette-bef.mp3]
——————————————————————————————-