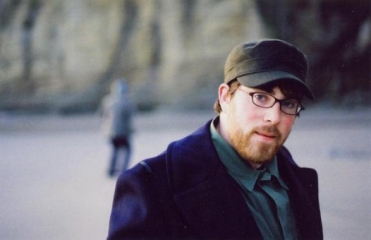 As many aspiring hopefuls could tell you, the task of coming off as a genuinely expressive songwriter can be a grueling task. The general audience is often granted with the perception that, while many of these artists sing songs of brooding unrequited love and lonely intentions, there remains a likelihood that their fame, fortune, and recognition contradicts any assumption for a melancholic life. It begs the question: how could a successful musician sound so sad? Well, though it sounds terribly cliché, money does not buy happiness and fame does not guarantee the discovery of a mutual love. You could find tragic examples in the form of Elliott Smith and Ian Curtis to solidify the case; they are both bundles of talent who willingly ended their life despite being musical idols and stylistic innovators. While the likes of Smith and Curtis are now staples of common musical comparisons because of their sheer influence, it becomes harder and harder for a recent artist to express a similar type of dark, brooding sentimentality without sounding overly melodramatic or emotionally desperate. Chris Robley is one of the few who can pass it off. While his songs are atmospherically impressive with touches of lyrical desperation and anguish, perhaps it is his own honesty outside of the music he creates that causes his lyrical fortelling to appear valid. "My songs are dark, sure," he says, "but I'm still just this normal, happily married, stable 20-something songwriter."
Oh, an "emotional" singer/songwriter admitting that he lives a happy life? The horror! What a mockery to the art of personable music relationships! Yeah… right. If you actually believe in such rubbish, I feel a bit sorry for you. While Robley's admittance to a pleasant life may be nerve-wracking to those who are looking for an emotional connection, it is vital to remember that he is human like the rest of us. As his enjoyable blend of folk-pop, orchestral dramatics, and even gypsy revivalism demonstrates, he has had plenty of experienced moments in his life to make hours worth of memorable material. Not only that, but he is a readily apparent observer of society (like the rest of us). In fact, his second album, The Drunken Dance of Modern Man In Love, derives from Robley's own conversationalist experiences. "It refers to those clumsy interactions between people that make it so much easier for us to default to just staying strangers rather than just engaging," he explains, "It's really an album about the undignified process of living as a personality amongst personalities, how things naturally come to ruin." In a nutshell, Drunken Dance of Modern Man In Love is an extremely entertaining, musically supplemented outlook of Robley's observational analysis of people in the midst of daily lives and complicated relationships, both platonic and not.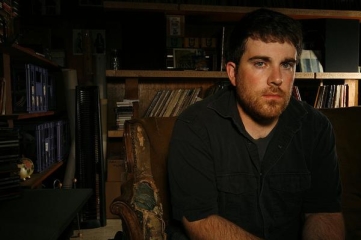 Drunken Dance of Modern Man In Love serves as the follow-up to Robley's impressive 2005 debut, This Is The. Being the opportunity that lifted him out of his native "Portland bubble", it was a promising showing that demonstrated a skill for past influence and an outlook for bold creativity. Still, the album is a tease compared to the vast nature of the exceedingly enjoyable Drunken Dance of Modern Man In Love. As I noted previously, you are bound to find heaps of stylistic differences in variation from track to track. From the lush orchestral soundscapes of "Prelude/Primer" and "Gaslight Girl" to effervescent brass-induced electrical pop in the vein of "Culture Jammer" and "Little Love Affairs", there is not a dull moment to be found. As he even succeeds in the instrumental acoustic charmer "388 Hate House" and the tinge of gypsy-folk in "The Love I Fake", Robley attempts diversity throughout Drunken Dance of Modern Man In Love and succeeds each time exceedingly. Being a cross between Luke Haines and Elliott Smith, his lushly emotional vocals are also an entertaining aspect of the album's composition. He can shift between a whispering reverb on "Culture Jammer" to a squelching yelp in the energetically charged "N.E. Brazee", an uplifting incorporation of keys and brass, in the flash of an eye. The thing that amazes me is that, even with all the diversity, Drunken Dance of Modern Man In Love manages to be cohesive enough to reach a wildly respectable status.
Apart from being indicative of Robley's stimulating sociological observations, the Oregon-based artist's second album borrows its title from a line in one of its best songs, "Little Love Affairs". While the song initially kicks off with the strums of a simple acoustic guitar, the weaving of brass instrumentation provides for a fanciful flair. It lyrically begs the question of whether or not cheating in one's mind is as immoral as the physical act of cheating in real life. When a piano-led arpeggio comes into play over the quick touches of an electric guitar, it is difficult to distinguish the main hook of the song. I found that not to be a distracting quality, but rather an enjoyable one. The whole song is an enjoyable gem that, while melodically simplistic, is catchy enough to catch the ear of anyone in an audible radius. The haunting "Centaurea, Centaurea", written at 2AM in the morning by Robley in the midst of a near-sleepwalk, is an apparent mixture of Elliott Smith's soft-spoken croon, Tom Waits' elaborately raspy storytelling, and the vastness of Ennio Morricone with the murmur of suave guitars, clarinets, strings, and a sudden burst of clashing brass. "It's basically a poem that deals with those last moments at the end of a war, that kind of uncertain twilight period," Robley says of the song's content. Arguably serving as the epitome of Robley's captivating approach, "Centaurea, Centaurea" is easily the most impressive song on the album. Drunken Dance of Modern Man In Love is a bountiful improvement from a debut that was already impressive in its own right. Pick this one up. ASAP.
——————————————————————————————
Chris Robley – Centaurea, Centaurea

[audio:https://obscuresound.com/mp3/crobley-cen.mp3]
——————————————————————————————
——————————————————————————————
Chris Robley – Little Love Affairs
[audio:https://obscuresound.com/mp3/crobley-lit.mp3]
——————————————————————————————