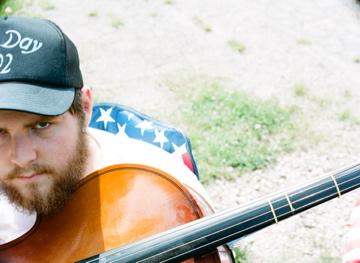 Too often do I find artists struggling in their efforts to make an album cohesive. Most releases from inexperienced artists sound more like compilations than structured works of art. While the level of leniency should admittedly be very high in appliance to these younger artists, it also reminds me how gratifying it is when I discover a release with a particular theme in mind that rings consistently throughout each and every track. This can also beg a question: What is the difference between a "cohesive album" of this sort and something that would be classified as a "concept album"? In a nutshell, the answer could vary upon your own classifications. While a concept album is most commonly defined as a release with a lyrical, instrumental, or collaborative theme, occasionally one will find that not every concept is delivered in an organized and consistent manner. When I come across an artist like Andy Hull and consider his past history as the frontman of the Atlanta-based Manchester Orchestra, I suppose that I should not be surprised in the fact that his solo releases could be described as, by all means, albums both unified by theme and consistent quality.
As for his solo career, Hull goes by the name of Right Away, Great Captain! An odd name for sure, but most of us have seen plenty worse in the circle of independent music. Anyways, after the first several listens, the name should start to make (at least a little bit of) sense. Tales of the sea are often depicted as classic works of literature, whether it be the epic Moby Dick or the concisely enjoyable The Old Man and the Sea. Hull's music is very much in the same vein. Soaked in arrangements revolving around softened folk and acoustical prowess, Hull could easily be classified as a lyricist with one goal in mind. He crafts vivid imagery through his lyrical content, creating fictional environments and storylines that, while occasionally vague, serve as richly rewarding in incorporation with his ingenious melodic utilization and throwback vocal delivery, more reminiscent of classic '60s folk heroes than contemporary acoustic whisperers. For those accustomed to Manchester Orchestra and the group's electric indie-rock sound, Hull's voice remains familiar but it is presented in a form that is drastically fragile in comparison. The howls are replaced with subdued moans and the energetic snarls have been substituted for an emphasis largely on the lyrical content. With fantastic tracks like "Wolves At Night" being more typical of Manchester Orchestra's sound with shrill keys and boisterous electric guitars, Hull's Right Away, Great Captain! is symmetrical in its great quality but noticeably different in terms of immediate stylistic presentation.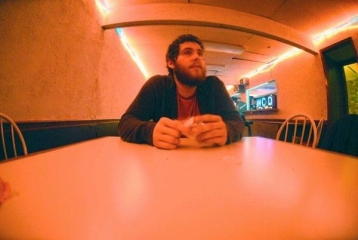 Like the majority of of Hull's best tracks, The Bitter End has an interesting story behind its process of creation. He originally sought it out as a challenge, considering it an initial "three part story". While lyrical interpretation is a component of folk music's beauty, Hull offered the full description of the album's process. It apparently begins in the 1600s and progresses chronologically with each successive track. As he describes, the first song on The Bitter End, "Oh Deceiver", depicts the initial protagonist contemplating the perils of his imminent quest. Like the days of Ishmael and Queequeg, he is leaving home on a ship and will not return for 3 years. "What fascinated me about creating this record was the idea of love and heartbreak taking place in a society that did not revolve around instant gratification," Hull said of the album's premise, depicting a time where the internet and cell phones were nonexistent and travels away from home remained a mysterious undertaking. The songs throughout The Bitter End remain symbolic of this lonely atmosphere, using minimalist instrumental additions and progressions. While it is rare to find a moment where acoustic guitars are not the most prominent instrumental aspect, the diversity of the album is brought upon by the change in tempos, keys, and various vocal techniques that Hull implements throughout. With each song being lyrically depicted as a journal entry of some sort, Hull successfully manages to achieve ingenuity without appearing overly desperate.
"Like Lions Do" is a perfect example of Hull's minimalist approach and thematically lyrical representation, as it initially works off of a bare acoustic progression that is uplifted by Hull's lyrical and vocal dexterity. "I've been watching you look at a locket from your mother" Hull whispers over audible reverb as he plucks a mere handful of notes, "Or perhaps it's from a girl you don't speak of." Such lines epitomize the album's general theme, being that of loneliness and isolation aboard a ship where society is represented by the dull swaying and repetitive nature of each day. As the song gains momentum toward the conclusion, it remains quite easy to admire Hull's talent. For those in favor of a lighter, more fastidious approach, I would recommend "Night Marry You". With shades of Simon & Garfunkel shining through with Hull's usual metaphorical delivery, With acoustic strums now highlighting, it is apparent that both "Like Lions Do" and "Night Marry You" deal with aspects of betrayal, the feeling of loss, and the feeling of wonder (as Hull himself puts it).The last several tracks on the album, including the exceptional "I'm Not Ready to Forgive You", are songs of pure reflection. While I am obliged not to spoil the message contained in the album's conclusion, the thematic involvement of both death and loss is highly prevalent (check the album's name). As the song is one of the few moments throughout The Bitter End where Hull's vocal decibel count nearly reaches half the quantity of his previous work, the elements of subtle pop are too favorable to pass up as he repeats the song's title over and over again, decisively and powerfully. Whether you would classify The Bitter End as a concept album is up to you. The only thing that matters to me is that it is a damn good listen.
——————————————————————————————
Right Away, Great Captain! – Night Marry You
[audio:https://obscuresound.com/mp3b/ragcap-nig.mp3]
——————————————————————————————
Right Away, Great Captain! – I'm Not Ready to Forgive You
[audio:https://obscuresound.com/mp3b/ragcap-imn.mp3]
——————————————————————————————
Right Away, Great Captain! – Like Lions Do

[audio:https://obscuresound.com/mp3b/ragcap-lik.mp3]
——————————————————————————————