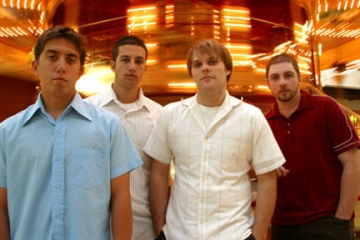 As important as a debut album is, it usually inherits expectations that are either nonexistent or minimal at best. The artist is inexperienced, giddy, and often in awe of their surroundings. If a debut comes off in any way as lacking, confident fans often resort to a sense of optimism in that their next release will garner the proper result: a release boasting with newly acquired experience in the songwriting, production, and stylistic aspects of the respected music. The early '90s saw an abundance of these albums. Nirvana followed up their debut with the classic Nevermind, Radiohead broke out with The Bends, and the Smashing Pumpkins inspired many alternative hopefuls with Siamese Dream. While the preceding debuts from these three artists were not by any means embarrassing, the quality of the following release was inarguably more rewarding. The albums were also the first full-fledged displays of these artists' stylistic abilities. It turned out to be the turning point in their careers, eventually distinguishing them as a handful of the most important artists of the '90s. Though we sit here over 10 years later with stylistic fads changing hourly, the role of a sophomore album remains just as, if not more than, important as the follow-ups of the past. Musicians always have something to prove. It is a fair but gruesome game where many impatient fans give up on artists after just one album. The pressure gets to some, but others stand their ground strongly.
No one needs to tell The Defog about the importance of their second full-length album, Ebb and Flow. They state proudly that this "fuel for a major launch", with the intention to "gain as many listeners as possible throughout the world". Hefty ambitions, sure. But most importantly, they are being entirely realistic. After listening a few times to the album, it is hard to blame the Philly four-piece for making such grandiose statements. Wearing their three prime (and common) influences of Radiohead, Super Furry Animals, and The Flaming Lips proudly on their sleeves, The Defog should not have a difficult time finding new fans as they tackle new cities, coasts, and countries. Their sound is a refined mixture of mid-'90s alternative and bouncy power-pop, both calling on elements of instant infectiousness to create a sound that remains thoroughly memorable. Up until now, they remain a small but upcoming force on the east coast. Chugging along the coast from their native Philadelphia to New York City and beyond, audiences have warmed up to them wherever they have traveled with a live show that is reportedly invigorating and inspiring. Since their formation in 1999, The Defog has released a debut album, Dying in Crosswalks, in 2002 along with a handful of short EPs. The releases were good enough to reward the four-piece the placement as a finalist in Billboard's "Independent Music World Series" and a spot in several MTV television shows, with an early version of "Downstream" appearing on both The Real World and Meet The Barkers.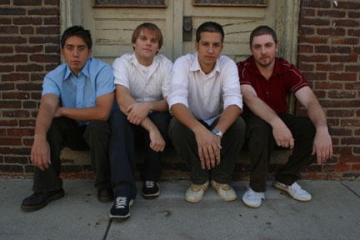 If Ebb and Flow receives as much exposure as it deserves, their aforementioned MTV spots are going to seem like a small-time gig compared to the future ones ahead. Though the band has always shown shades of potential, Ebb and Flow is a dramatic step up from their past efforts. Jeffrey Hurtado is a vital contributor to the album, adding in Wurlitzer, Moog, and a variety of synths to nearly every track. One of the standouts on Ebb and Flow, "Challenger Deep", sees Hurtado's immediate involvement in relaying a variety of woozy synth lines. The track eventually transcends from an atmospheric synth-layered track into a more expansive version of itself. In the chorus, Charles Stieg increases his vocal intensity as several rhythmic and electric instruments become more involved. While the spacey chorus remains a thing of magnificence, the most beautiful thing about the song is the atmosphere it conveys throughout its entire duration. Like a mature Flaming Lips track, it demonstrates The Defog's ability to expose futuristic and technological soundscapes, utilizing a correlation of synths and guitars. Hurtado establishes the melody's soothing flow, with Charles Stieg's dynamic vocals taking course shortly thereafter. On tracks like "The Accidents" and "Country Song", Hurtado once again takes prominent control of the leading melody. The latter is pure electro-pop, blending in themes of late-night mortality with reverbed vocals creating a mysterious form of sensibility. Both are slightly reminiscent of The Flaming Lips and, dare I say it, Radiohead.
Comparing a new band to Radiohead is often useless, I know. No one really takes it seriously and for good reason too. There are no bands really quite like Radiohead; they are in a league of their own. But listening to several of the tracks on Ebb and Flow, it leaves room for some rare comparisons to be made. While a few of their snarly power-pop odes in the vein of "Excuses and Complaints" will make such comparisons irrelevant, there are several elements in the more complex tracks like "Challenger Deep" and "Country Song" that make it justifiable. All those in doubt should take the album for a spin; "Challenger Deep" contains immediate likenesses in Stieg's outstanding vocals. He has the ability to alternate between pitches on a whim, successfully doing so in collaboration with the instrumental tempo and dramatic appeal. "A Blink Remembered" is a largely acoustic track that, while simplistic, contains a gleeful melody that is one of the finest on an album full of many. Even the catchy "Excuses and Complaints" sees fleeting diversity in various sections, with an enjoyable punk-esque chorus later supplemented by an impressive showcasing of bouncy keyboards. The last several minutes of the song closes out the album spectacularly, being an impressive display of the band's cumulative talents. Ebb and Flow is available now and has been since last year. With that in mind, it is incredibly surprising to me how this band's reputation is not bigger. With an album like Ebb and Flow, the size of it should equal their hefty, though proficiently executed, ambitions.
——————————————————————————————
——————————————————————————————
The Defog – Excuses and Complaints
[audio:https://obscuresound.com/mp3b/defog-exc.mp3]
——————————————————————————————
The Defog – A Blink Remembered

[audio:https://obscuresound.com/mp3b/defog-abl.mp3]
——————————————————————————————