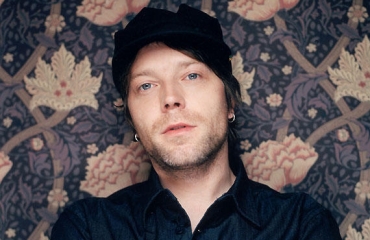 When listening to music, whether you are an amateur or an apparent know-it-all, it is usually easy to recognize when an artist is on the verge of mainstream success. Providing a sense of both instant accessibility and amiability, the genre of pop (when done right) has been the most common output for this type of success. Well, due to the recent failures over the past few years of many one-hit pop wonders, it is entirely realistic to say that Evan Johansen is perhaps too good for mainstream pop. While it is common to discover a sound of guiltless radio-friendly accessibility in Johansen's impressive arsenal of expansive pop songs, his array of executional methods in devising a brilliant hook is too original to classify him within the realm of mainstream hopefuls. Going under the name of Magnet, this does not seem to be what he is striving for either; I mean that entirely as a compliment, as most artists with conventional intentions fall flat on their faces. While Sweden has taken the crown for having arguably the largest number of underrated indie-pop artists, Norway also makes a strong case. Though the small European country does not have as large of number making a global impact, the quality of these Norwegian artists who actually do break out is nothing short of remarkable.
Born in Bergen, Norway, Johansen is one of the many aspiring Norwegian songwriters looking to make it big. Apart from the recently featured Pleasure (Fred Ball), some other names you may be familiar with include Röyksopp, Serena Maneesh, Annie, and Sondre Lerche. Apart from electronic music vets Röyksopp, all these artists are just beginning to make a name for themselves outside of their native Norway. Johansen could join this talented club with ease and, along with Annie's catchy fusion of dance and pop, he is one of the Norwegian artists most likely to garner some serious national airplay. The foreign music critics have already started calling as well; NME has compared his musical presence to that of Jeff Buckley and Coldplay, two artists who I had never imagined would end up in the same sentence. It has been a long time coming though, as Johansen has been musically active since early childhood. His father used to tour the world as a guitarist for a Norwegian band specializing in jazz and swing, introducing Johansen to the world of music and, most importantly, rock 'n' roll. Though he is just beginning to break out Stateside, his first album, Quiet & Still, was released way back in 2000 under his birth name. He has released three more since; The Simple Life was the fourth of his career when it dropped in the US on September 18th. Produced by Johansen and Jørgen Træen, it is undoubtedly my favorite of his career. Johansen has finally blended his irresistible elements of pop sensibility with a sense of instrumental diversity, crafting a force that appears unstoppable.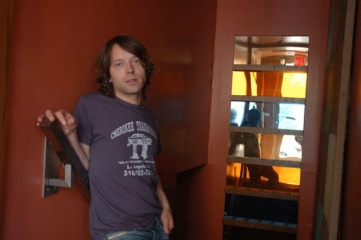 Listening several times through to The Simple Life, it should not be hard to distinguish why it quickly debuted #1 on the charts in Norway when it first released there in March. This is a collection of alluring pop songs that combine Johansen's raw talent with an impressive instrumental display that displays his musicianship in a richly expansive light. From the dramatic strings on the beautiful "Count" to the horns on the breezy "You Got Me", each song is a pleasant surprise in regard to which instrument Johansen will tackle next. With this, he manages to be a dying breed in the classification of pop music songwriters. The Simple Life is not a collection of mindless fillers scattered around 1 or 2 tracks that are striving for a spot on the singles chart. This is an album where cohesiveness is just as important as singularity. Each song blends seamlessly into one another, with Johansen's consistent comprehension of melodic eminence taking front seat. Even in his cover of Bob Marley's classic "She's Gone", Johansen manages to affably incorporate the vital aspects of reggae with a croon so refined that even Marley would have likely grinned with delight at Johansen's effort. With the relaxed twang of a guitar underlying a leading melodic whistle and stylistically appropriate percussion, it is entirely worthwhile. Who ever said that a white boy could not cover reggae?
Throughout the album, there are many gems to be found. However, upon first listen, it will not take long to discover its irresistibility. The first track, "The Gospel Song", is one of the best pop songs of the year. While the only aspect of the song that would possible be deemed as "gospel" is the backing vocal repetition following each verse, this pop gem serves to be a nice summation of Johansen's style. The verse thrives off a continuously plucked acoustic guitar, backed by the aforementioned backing vocal melodies. However, when the chorus is exposed, Johansen's talents are shown more apparent. As he uses an increasingly dramatized vocal delivery, a flurry of exotic strings take course over a swift change in key that is executed without flaw. "So you say you'll be sorry if it's gonna help me," he proclaims in the chorus before the apt use of a harmonica serves as the bridge, "Help myself out of this mess." While it would be conventional to assume that "The Gospel Song" is the best Johansen has to offer, other similarly molded tracks in the vein of "Lonely No More" and "Slice of Heaven" are just as rewarding. Check out "Slice of Heaven" for some outstanding string arrangements. The collaboration of pop music and orchestral composition has most recently been exposed by the recent surge of Van Dyke Parks collaborations, though Johansen could likely become prominent for his work in this aspect alone. It makes sense too, as from an artistic perspective, a conventional thought process often results in failure. With Johansen's colorfully enlivening pop songs, The Simple Life is a resounding success.
——————————————————————————————
——————————————————————————————
Magnet – She's Gone (Bob Marley cover)
[audio:https://obscuresound.com/mp3b/magnet-she.mp3]
——————————————————————————————
——————————————————————————————