Posted
November 12, 2007 by Mike Mineo
in Features
Kasey Anderson's Day of Reckoning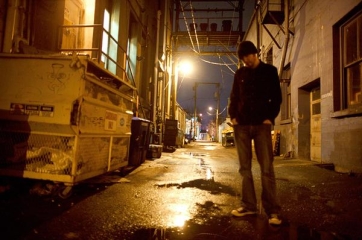 Americana has taken quite the beating over the past couple of years. The genre appears to be the custom choice for overplayed car commercials and embarrassing NFL promos, giving the namesake for rootsy American folk a bad reputation for the younger crowd in the process. It is a shame too, as many youths who are unexposed to quality music may brush off quality artists like Uncle Tupelo, Will Oldham, and The Jawhawks without even giving them a chance. Those three artists are just commonly used examples too; the genre actually remains quite flexible in its classification. Popular artists like Bob Dylan and Johnny Cash could be grouped into the Americana circle without any suspicious glares, as the genre remains to be a steady blend of folk, country, rockabilly, and alternative. I just find it to be a shame that some popular songwriters seem eager to tarnish their reputation with intentioned overexposure. Sure, while it may be hard to turn down such a substantial paycheck, I find myself asking why artistic credibility is declining at such a rapid rate. There are actually some people who consider commercialized mediocrities like John Mellencamp's "Our Country" and Bon Jovi's "Who Says You Can't Go Home" to be the epitome of quality in its respected field of Americana. Do esteemedly knowledgeable music fans think this way? Of course not, but I truly believe that even the most casual of music fans deserve to be treated with the best quality possible.
Based out of Washington, Kasey Anderson is one of these overlooked artists within the resilient genre that could easily be defined as quality. While his structural ambitiousness and will not earn him a spot in an overplayed Chevy Silverado commercial, he should take it in stride. His recognition comes more in the form of his solid arrangements and cohesive melodic delivery, not cheesy choruses or generic lyrical emphasis. With such prevalent talents, he will be sure to earn that check elsewhere in a more respectable way. Those familiar to Anderson should remember his second album, Dead Roses, well. Released in 2004, he propelled Anderson to a state of critical acclaim, earning a spot on several year-end lists that heralded his comparisons to Steve Earle, John Mellencamp (his older material), and Bruce Springsteen. Such comparisons were suitable too, as Anderson has the ability to relay a heartbreaking story while utilizing the involvement of expertly crafted instrumentation. It is a lost art that, when you find an artist with its ability, should be cherished. Dead Roses was ultimately a romantic album, detailing heartbreak and fragile emotions over the delicate delivery of acoustics, keys, and strings. Often found transitioning between songs of story-like and poetic detail, Anderson's most prominent strength comes in the form of his genuine lyrical involvement. Whether he speaks in first-person or from the perspective of a fictional character, his power to elicit sympathy is extremely admirable.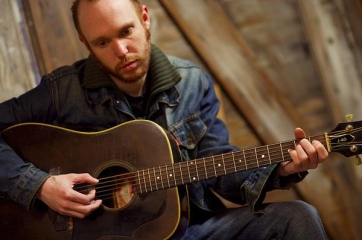 For those who were satisfied with Dead Roses (and I don't know many who were not), you should be pleased to know that Anderson's newest album, The Reckoning, is a continuation of Anderson's previous strengths with a larger emphasis on diversity in tow. Along with his tender acoustically plucked ballads, Anderson shows shades of rockabilly and country in enjoyably overlapping forms. It is what one should expect from an artist releasing his third album. At this point, Anderson is familiar with the production and songwriting aspects of classic American folk and he certainly demonstrates such capabilities throughout the ten tracks on The Reckoning. The album is more thematically cohesive than his other material, shying away from any minor cliches that may have made his material somewhat unaccessible to those previously exposed to him. Being from a perspective that is more character-based than singularly represented, The Reckoning is Anderson's most engaging material yet, from both a lyrical and musical perspective. "These characters are all at odds with their circumstances, they're all in a position to make a choice for change," Anderson says of the focus on his newest release. "These songs are about the moments that lead to those choices, and the consequences of the decisions made."
With The Reckoning dealing largely with the state of human discontent, the songs are shrouded in a tone of romanticized desperation. Anderson's voice reaps from its amiable raspiness, a seemingly content trademark for artists who tend to stray in topics of imagery and personification. However, like the influences before him (specifically Springsteen), he shows the ability to transition between vocal approaches throughout the album. On the exceptional opening self-titled track, Anderson's tone is gritty and hoarse. "The Reckoning" beckons upon a feel of minimalism, using a repetitive key progression over the thump of percussion as peaks of guitar distortion shudders through the song's climax. He remains in the same tone throughout the majority of the duration, showing his most prevalent strains of emotion once the buildup subsides toward the conclusion. The lyrical content is politically and emotionally rousing, making the gritty approach suitably invigorating.
Throughout the distinguishable lyrical moments of the "The Reckoning", Anderson appears to be speaking to a higher authority, possibly in the vein of the supreme court. "Sir, I have no doubt that justice is somewhere out there," Anderson admits. "Between the rise of ground and the siren's howl, it's just gettin' a little hard to hear." As the intensity of the instrumentation gains momentum, Anderson questions the legibility of the justice system and equality in general. "How can you stand all that blood on your hands?" he implores before asking his final question: "Who pays for this? Who pays for all of this?" His boldness to question the system of justice is not at all startling. He sounds powerfully convincing, as the resounding effect that the chilling instrumentation has attributes to general effectiveness of the song. To see a slight shock factor, compare "The Reckoning" to the carefree tone of "Wake Up" and "Hometown Boys", two catchy songs that dwell on aspects of rockabilly and country while simultaneously giving verbal nods to Leonard Cohen and small-town daydreaming. Anderson's ability to write masterful songs of political, romantic, and carefree impressional tones is a skill that remains difficult to rival. The Reckoning is certainly a strong display of it.
——————————————————————————————
[audio:https://obscuresound.com/mp3b/kanderson-wak.mp3]
——————————————————————————————
Kasey Anderson – The Reckoning

[audio:https://obscuresound.com/mp3b/kanderson-rec.mp3]
——————————————————————————————
Kasey Anderson – Hometown Boys
[audio:https://obscuresound.com/mp3b/kanderson-hom.mp3]
——————————————————————————————
Mike Mineo
I'm the founder/editor of Obscure Sound, which was formed in 2006. Previously, I wrote for PopMatters and Stylus Magazine. Send your music to
[email protected]
.