Posted
March 4, 2008 by Mike Mineo
in Features
Comfortable Fujifabric for a Teenager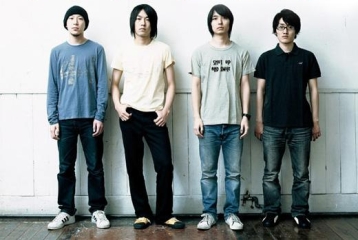 Though such a statement may ring of dramatized pessimism, it is near impossible for a Japanese band to find a substantial following in the west. Unless you count the bilingual listeners who specialize exclusively in the language and culture, audiences from the US and UK generally find it too intimidating to actually search out foreign artists and obtain material from them (without the hefty importing fees). It is not that most of these music fans have linear tastes, but rather the fact that Japanese artists find a difficult time scoring a record deal that will promote their music in full-fledged international form. Where can fans that are eager to listen to new independent material from foreign lands go? MySpace, iTunes, and most middling music blogs usually fail to do the trick, but there are a few generally untapped sources like JPopSuki and Music Forest that certainly deserve a look or two. However, even if you stumble upon a site like CDJapan that offers to ship a plethora of Japanese albums internationally, very few people would be willing to pay upwards of $40 to listen to a single album from an artist that they are generally unfamiliar with. This is the grim truth of foreign independent music all throughout the world, with artists attempting to seek a global audience often proving more difficult than actually producing the material itself. Like many independent artists in America and elsewhere, finances are unfortunately becoming an increasing barrier when applied to the global promotion of foreign independent artists.
As a fan of all styles and originations of music, I look upon the lack of accessibility when applied to foreign artists with great disdain. However, I will also gladly admit that the music world is at a peak in terms of generalized availability. We can thank the internet for that one, providing an ample source for unconventional music in the vein of easily obtainable MP3 downloads – whether you do it legally or not. For that purpose alone, it gives me great pride in writing about Fujifabric. And no – it has nothing to do with their catchy-as-hell name. Considered one of the most respectable acts in the Japanese indie-rock circuit, I believe the four-piece has the potential to follow in the footsteps of Boris, The Pillows, and B'z in becoming one of very few Japanese groups that finds noteworthy success in the west. It is no surprise that Boris' has found success on the other side of the world, but more lyrically-led artists in the vein of The Pillows and B'z can arguably be commended even more for breaking into a scene where the listeners cannot even the recognize the lyrical content. The same can be said for the excellent Fujifabric; their songs are sung in Japanese but their rich instrumental flair and stellar songwriting can be recognized by anyone, regardless of their native tongue.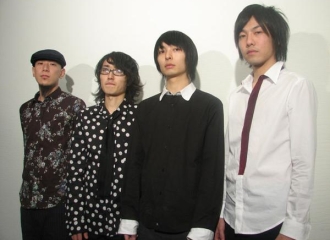 Since their formation in 2000, Fujifabric have gone through several lineup changes. In fact, after the departure of Takayuki Watanabe in 2004, lead vocalist and guitarist Shimura Masahiko is the only founding member still with the group. This does not factor in negatively though, as the four-piece's third full-length album, Teenager, demonstrates a form of intricately enjoyable indie-rock that is clearly the result of adept experience. Apart from being their most confident effort yet, the songs on Teenager are the sharpest and most infectious I have ever heard from the four-piece. Whereas previous albums like A la Carte and Fujifabric provided simplistic enjoyability in the vein of catchy guitar progressions and amiable hooks, Teenager is an expansion of their craft in both the fields of instrumentation and songwriting. Though they can still churn out exhilarating forms of power-pop goodness like in the accessible "Kinen Shashin", "Teenager", and "Romane", their ability to involve other instrumental aspects like organs, synths, and brass over more precisely executed vocal melodies separates the excellent Teenager from its predecessors. One thing is for sure: Fujifabric have come a quite long way since being a forgettable cover band in junior high school. More recognizable to Stateside fans, the talented Roger Joseph Manning Jr. (former founding member of Jellyfish) also contributes to the album, co-writing "Chocolate Panic". The majority of the album is expectedly written by Shimura, with guitarist Soichiro Yamauchi also contributing three tracks.
For anyone who has listened to any of Fujifabric's past releases, they likely realized that it is not exceedingly difficult to have a reliable grasp of Fujifabric's sound. Calling them the Japanese version of The Shins could be applicable enough, though I imagine that some longtime fans will have some grips with the comparison. Regardless, there is no denying that Masahiko and co. have a talent for crafting infectious hooks using elements of power-pop and indie-rock. I have to give the irresistible "Strawberry Shortcakes" a lot of credit for attempting something new. The band often relies on guitar and rhythm to produce their most successful singles, but "Strawberry Shortcakes" is instead led by a swirling organ and an accompanying synth, all rounded out by a fantastic chorus that incorporates both organs and guitars. Masahiko, as usual, lends his breezy vocals in complementary form, encompassing a near-perfect key for the desired genre of affable power-pop.
"Surfer King" also is a great example of the group's growing creativity, this time toying with a variety of guitars, organs, and brass over a very expeditious tempo. It reminds me a bit of legendary natives Pizzicato Five for their implementation of several genres, though Fujifabric's mastery of an eclectic ballad has yet to be examined. For a more conventional display of Fujifabric's style, "Kinen Shashin" is an excitable track that appears destined to be a leading single in Japan. Led by a swift rush of keys in collaboration with an array of slick guitar progressions, it is simply hard not to love. Teenager was released in Japan in January, though importers may have a rough time finding the album for under $60. Regardless though, if the price tag is not bothersome to you or if you can obtain it for a more reasonable price, Teenager is well worth the purchase. At the moment, it is my favorite foreign release of the year.
——————————————————————————————
Fujifabric – Strawberry Shortcakes
[audio:http://mineorecords.com/mp3/ffabric-str.mp3]
——————————————————————————————
[audio:http://mineorecords.com/mp3/ffabric-kin.mp3]
——————————————————————————————
[audio:http://mineorecords.com/mp3/ffabric-sur.mp3]
——————————————————————————————
Mike Mineo
I'm the founder/editor of Obscure Sound, which was formed in 2006. Previously, I wrote for PopMatters and Stylus Magazine. Send your music to
[email protected]
.