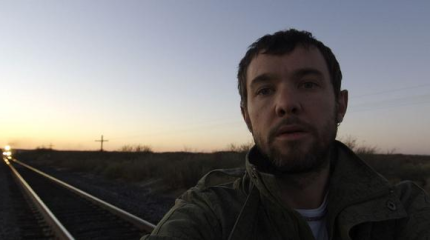 When The Mars Volta emerged in 2002 with De-Loused in the Comatorium, one of the most uniquely exciting debuts of the past several years, the widespread acclaim for the release also brought attention to the originating projects of the members involved. The immediate form of exposure for the hotly anticipated Latin-American rock experimentalists had led numerous freshly faced fans to post-hardcore quartet At the Drive-In, the previous project that was led by chief Mars Volta members Cedric Bixler-Zavala and Omar Rodriguez-Lopez. When At the Drive-In split in 2001, it appeared as if the 5 members had chosen to split themselves up nearly evenly and contrastingly go their own separate ways, eventually to find success in comparable forms. Bixler-Zavala and Rodriguez-Lopez, of course, went on to form The Mars Volta in 2003. The other three members – guitarist Jim Ward, bassist Paul Hinojos, and drummer Tony Hajjar – formed Sparta, an acclaimed act that specializes in post-hardcore, similarly to At the Drive-In. Though the genre is hardly my cup of tea, it is easily recognizable that both Sparta and At the Drive-In truly excel at their intended style, with the latter being one of the most influential post-hardcore bands of the '90s. Though originally influenced by the eclectic likes of The Smiths, Pink Floyd, and Fugazi, all 5 members gradually established themselves during their run together as At the Drive-In as durably invigorating musicians by crafting a sound that was enjoyably unfamiliar to even those knowledgeable fans who dwelled on the early punk scene in DC.
Now that both remnants of At the Drive-In have found a substantial amount of commercial success, I suppose that Jim Ward felt the current time to be the most suitable for exploring an entirely different musical style altogether. Playing an even more prominent role in Sparta as the chief songwriter and lead vocalist, his name is at an all-time peak in terms of popularity. With that in mind, his formation of Sleepercar appears poised to gather a distinctively respectable following. A solo project with a steady group of backing musicians, Ward founded the first traces of Sleepercar sometime in 2000 while touring in Japan with At the Drive-In. With the group on their farewell tour, Ward wrote "Fences Down" during a sound check. It later proved to be the first Sleepercar track ever written, touching on a style that surprisingly most resembled an accessible form of alternative-country. After stumbling upon some friends who introduced Ward to country greats like Gram Parsons, the former At the Drive-In guitarist became infatuated with the style. Sparta was formed less than a year later, eluding to a sound that was generally comparable to At the Drive-In. However, Ward also made an effort to turn his solo-led musings to audible form, heading to a west Texas studio in 2002 to record some premature demos. While there, he met future collaborator Chris Heinrich, who provided lap steel on a couple of the demos. The funny thing is, if you looked back on Ward about 15 years ago, the idea of putting a lap steel in one of his songs would probably sound like some sort of joke. Well, it is amazing how much a new sense of maturity can contribute to a songwriter's growth, development, and sense of ambition.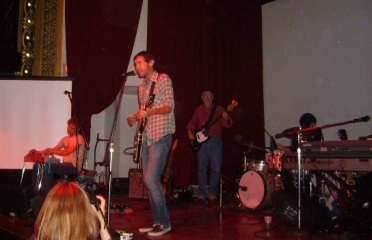 This aforementioned collection of demos eventually provided to be the initial structure for Sleepercar's debut album, the suitably titled West Texas. The majority of the album was recorded between a loft in El Paso and Ward's home studio, with an enlistment of several other musicians that included Heinrich, pianist Gabe Gonzalez, and drummer Matthew Schmitz. Ward also brought in some familial connections to contribute on the album; his father, Jeff Ward, and his brother-in-law, Clay Anderson, provided additional bass and guitar, respectively. As is easily noticeable throughout the 11 tracks on West Texas, Ward's ability to make a complete transition into new stylistic territory is nothing short of impressive. Considering that he is continuing as the frontman of Sparta, one can only imagine the effect of juggling two very different styles at once. However, with Ward's apparent aspects of organization and sheer melodic skill, those who doubt his intentions clearly have not listened to his new material. Looking back now, the amount of talent that existed in At the Drive-In was undeniably ample. With fans from both At the Drive-In and Sparta becoming increasingly interested in Sleepercar, expect this album to get plenty of press by the time it drops on April 22nd. Listening to it the past couple days or so, I expect the feedback to be consistently positive.
Ward's mixture of alternative-country and conventional indie-rock provides for a generally pleasurable listening experience on his solo debut. He recalls distinctive influences like Gram Parsons and Woody Guthrie in a way similar to that of Jeff Tweedy or Ryan Adams, though his use of conventional structures creates a sense of dependable accessibility that is more in the vein of contemporary indie-rock. In fact, the opener, "A Broken Promise", serves as an epitome of such a style. That being said, it is also one of the most satisfyingly infectious on the album. As Ward attempts to fight off rampant pessimism with optimistic observations, he successfully provides an array of engaging hooks over guitar-led instrumentation. "Meaning everything you say, living like today's the day," Ward sings in a crisp tone over a series of repeating guitar progressions. "The hopelessness will fade away, you're on your own." The track is simple enough, but Ward finds solace in its inviting clarity. As evidenced by the more thoroughly executed "Fences Down", the touch of alternative-country is clearly at full force during a variety of bright spots of the album. The fact that I enjoy both "A Broken Promise" and "Fences Down" to an equal extent is impressive in its own right, considering that both vary in style dramatically. Maybe you prefer the accessible indie-rock of "A Broken Promise" and "Wasting My Time", or perhaps your taste is more suited to the country flair of gems like "Fences Down" . Either way, regardless of whether Ward is incorporating an electric or a lap steel guitar in a song, West Texas is a resounding success.
——————————————————————————————
——————————————————————————————
——————————————————————————————
——————————————————————————————