Posted
March 18, 2008 by Mike Mineo
in Features
The Adventures of Micah Dalton and Pawnshop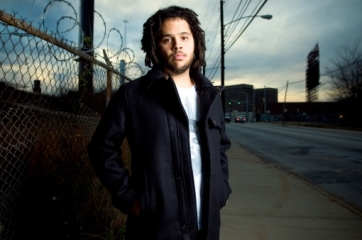 While some people listen to music purely for the melodic features alone, there are others who value lyrical content just as importantly (or even more so) than the other audible aspects involved. Personally, it varies between genres for me. I usually do not pay much initial mind to the lyrics in some dance tracks or even some pop songs, mainly due to the domineering melodic focus that an artist occasionally attempts to convey. I never disregard it entirely, but occasionally paying no mind to such features enhances the listening experience, especially if the songwriter is not a capable lyricist (which is suitably the case with many dance and pop songwriters). It is common sense in life: to enjoy yourself, try to disregard all the negative aspects of a situation. It is certainly impossible in some areas of life, but most music allows you to do so without a hitch. That being said, when I receive an album that I have never listened to before, the most background reading I found myself doing comes in the form of a one-sheet or concise biography. Up until now, I have never been provided with a short story of sorts to accompany an album. If done right, it is an extremely innovative way to complement the lyrical content throughout the release, just as a new artist recently taught me…
Though I have never met him personally, it is quite easy to tell that Micah Dalton is a risk-taker. Apart from the fact that his musical style is an appealingly intrepid mixture of folk, blues, soul, and R&B, Dalton has provided an extremely unique experience for the release of his third album, Pawn Shop. Many of us have listened to concept albums in some form before that were based on works of literature, but very few can say that they heard an album where the artist based his lyrics off of literature that was written specifically FOR the respected album. In addition to providing an enjoyable album with 12 tracks, Dalton has enlisted Jewly Hight to write a short story told in 12 vignettes. Included in the album sleeve in one pamphlet, each story represents a different track. The plot is ongoing, depicting a traveler by the name of Pawnshop who undergoes the unexpected adventure of his life while stopping by the quaint town of Mineola on his route to Atlanta. It plays slightly like a Tarantino screenplay, providing clever humor and plenty of action in a desolate setting where entertainment is to be unexpected. On a side note, a quick Google search reveals the author, Ms. Hight, to be an aspiring musician herself, with "White Knuckles" on her MySpace being well worth the listen. As the name of the love interest eludes to, the story is one containing central themes of commitment and desire. With Dalton and the character of Pawnshop having several striking similarities, it makes listening to Pawn Shop a very enriching experience.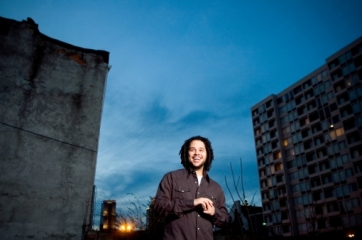 Along his journey of peril and self-discovery, Pawnshop comes across a slew of interesting individuals, such as an impetuous preacher by the name of Reverend Julius Ramshack, a shotgun-wielding but kindhearted housewife named Eula, and a disgruntled local who also acquaints himself with a firearm. Yes, the protagonist (Pawnshop) gets a gun pointed at his face three times throughout the story by three different characters, but the ending result sees him continuing on his path to discover a job in Atlanta and appease his beloved who is hundreds of miles away, the lovely Desiree. The most interesting character, however, is Ramshack, a foul-mouthed preacher who insistently proclaims God to be the almighty despite contradicting his beliefs in nearly every action and vile word spoken. His is exposed best in "Rev. Ramshack Run", an appropriately stylized blues number that sees Dalton providing his suave and raspy vocals in infectious form. "Ramshack and run, go on and get your gun!" he exclaims. "Get one for Petey, he does not have one." The lyrical content and character itself serves generally at a swipe at those who contribute significantly to the immorality of society due to selfishly contradictory beliefs, but even Dalton would admit that Ramshack is a great character who deserves exposure, regardless of whether he is described through music or literature.
In terms of general songwriting, "Looking For a New Way" is the best track on Pawn Shop. With a B-3 organ and toy piano providing the melodic backbone to a flurry of acoustic guitars, tight percussion, and backing vocals, it is the best demonstration of Dalton's abilities as a songwriter. It begins in simplistic acoustic form but gradually builds in instrumentation. When Dalton delivers his fantastic croon with increased ardency when an additional guitar progression emerges, the song begins to pick up momentum. The percussion is revealed in the chorus over Dalton's vocals and acoustic guitar shortly afterwards, later introducing a nice bridge accompanied by a variety of male and female backing vocals. When Dalton repeats the chorus one last time, one can't help but grin at the outstanding potential "Looking For a New Way" alone shows. "We Came Alive" is also worth the listen for its beautiful use of strings, complementing Dalton's tenderly endearing vocals to perfection. It also is very demonstrative of his falsetto toward the song's ardent conclusion, signifying just how broad Dalton's vocal range truly is. Speaking of enjoyable love songs on the album, "I'll Find You In Ohio" serves as an ode to the Pawnshop's love interest, Desiree. While the songwriting does not reach the heights of "Looking For a New Way" or even "We Came Alive", the mixture of keys and twangy guitars provides for a very radio-friendly track. Accompanied by a Southern Gothic narrative, the impressive Pawn Shop is now available.
——————————————————————————————
Micah Dalton – Looking For a New Way

[audio:http://mineorecords.com/mp3/mdalton-loo.mp3]
——————————————————————————————
Micah Dalton – Rev. Ramshack Run

[audio:http://mineorecords.com/mp3/mdalton-rev.mp3]
——————————————————————————————
Micah Dalton – I'll Find You In Ohio
[audio:http://mineorecords.com/mp3/mdalton-ill.mp3]
——————————————————————————————
Mike Mineo
I'm the founder/editor of Obscure Sound, which was formed in 2006. Previously, I wrote for PopMatters and Stylus Magazine. Send your music to
[email protected]
.