Posted
April 15, 2008 by Mike Mineo
in Features
Needers & Givers for Brothers and Others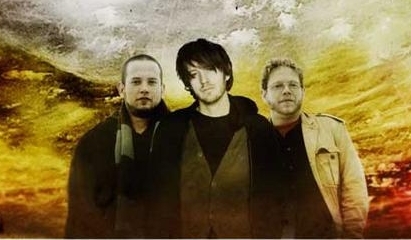 Most of those who grow up with a brother or sister within the same age range regard sibling rivalries as just another aspect of growing up, an aspect that brings back enjoyable nostalgia and eventually ends up teaching life lessons when an adult reflects on it. This so-called "rivalry" can often be most prevalent among brothers, which is mainly due to the competitive streak that testosterone expectedly ignites. They tend to be more physically demonstrative in their thoughts and actions, failing to emotionalize before making rash decisions. But as most of us know, regardless of whether the brothers tend to be more emotionally or physically effusive, the relationship that close-knit brothers have is too intricate to describe in mere words. They are able to support each other through thick and thin, regardless of event or occupation. For example, major league baseball has hosted dozens of successful brothers in the majors, and it is easy to understand how difficult it is to even make it into the league. Jose, Yadier, and Bengie Molina are three brotherly catchers in the bigs, and all have won a world championship. Sure, their athleticism is prevalent, but all three brothers would also certainly tell you that a friendly sibling rivalry of sorts has attributed to their success. When applied to music and the arts in general, this form of subtle sibling affection is also prevalent…
I have written somewhat recent features regarding sisterly duos like Ghost Bees and groups consisting of brothers like Spiral Beach, but I had yet to feature an artist consisting of three siblings until now. The Chicago-based Needers & Givers consists of Christopher, Ian, and Dylan Hoffman. Like many brothers, one could say that their childhood was filled with a sense of rivalry that allowed each of the brothers to look out for one another, each in their creative and physical endeavors. Appropriately enough, all three of them consider music to be their biggest hobby. Ian, middle in age between the elder Christopher and younger Dylan, was the youngest to exhibit the form of musical potential that he has utilized today. He was fascinated with film scores, orchestral arrangements, and various instruments at the young age of 7, leading to adulthood where he is now a skilled multi-instrumentalist specializing in piano, guitar, trumpet, French horn, and voice. Christopher had been playing cello since age 5, but it was not until junior high that he became as interested as his younger brother. He began playing in a variety of jazz and rock bands after learning drums and bass, later studying cello and recording arts at the University of Wisconsin. Dylan played violin all throughout his childhood but it was not until he reached his 20's that he decided to pursue another instrument. Following in the footsteps of his musically inclined father, he quickly mastered the drums.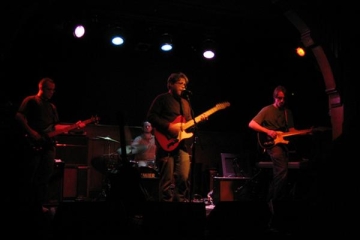 Apart from their early musical studies, the Hoffman brothers have kept busy by performing in a variety of acts during the past decade. Ian's first band was Kameelian and his other projects include Plaid Penmanship, Mr. Tumnis, and Little Electrode. Although Christopher currently has a teaching position in New York, he has managed to maintain gigging and recording with the likes of Ryan Adams, John Zorn, and Teddy Thompson. In addition to providing drum work on a variety of his brother Ian's projects, Dylan has worked with Sleepy Sleepy Octopus and Surgeon General. And though all three brothers have seen their share of marginal success, it looks as if the project in which they are all together will be the most successful. Indeed, Needers & Givers capitalizes on the brothers' varying and eclectic approaches, fusing a focus of indie-rock with degrees of jazz, electronica, and even classical music inherently contained as influences. Their debut album, The Other, will be released tomorrow. Recorded with Manny Sanchez (Zwan, Cameron McGill, Unphrey McGee) during last summer, it consists of 8 excitable tracks that serve as an enjoyable summation of the trio's genetically capable talent. Though it barely stretches over 20 minutes long, there is plenty of material to express the sheer potential of Needers & Givers.
Even upon first listen of The Other, it is heavily prevalent that the trio exhibits a sentiment that their parents preached to them when they were younger; they share. All of the tracks on the album prove to be a group effort, with the brothers' varying instrumental and vocal abilities providing for an diversifying and inimitably pleasurable experience. The album's opening track, "Digging", is a fantastic example of such allocated ideals. Like the rest of the tracks, Ian serves as the main vocalist and his vocals tremble and quiver in intentional form, subtly allowing hooks to emerge from his shivering ardency. The track's verse transitions back and forth between a minimal acoustical progression and a rhythmically supplemented display of electric guitar. The chorus, however, sees its instrumental bulk in the use of bass, drums, keys, and synths. Dylan's swift use of a violin provides for a commendable bridge as the track repeats once again, being just as infectious as the first time around. "The Last Time I Saw You" plays like a bouncy '70s pop song, capitalized by a vivacious set of keys and a reflecting guitar progression. Though it lacks the variation of "Digging" and "Teams and Colors", the simplistic form of satisfaction is provides is worth the listen alone.
"Teams and Colors" is a more experimental attempt and resounds just as successfully, featuring a chorus that is led by a distorted charge of guitars that sounds as if the instrument is screaming in anguish. Like "Digging", the bridge is commendably different from the other components of the song, featuring twinkling keys in contrast to the grungy demeanor the rest of the track conveys. It also features the guest work of actor Michael Pitt (also known as Tommy Gnosis!), as he contributes backing vocals and a guitar solo. "Out of Here" provides even more variation, being a ballad of sorts that uses a similar set of twinkling keys found during the bridge of "Teams and Colors". Amidst the hectically invigorating indie-rock songs, it provides as a nice breather. In addition to the group's impressive musicianship, Ian wrote all of the tracks and The Other with him and Christopher handling the superb production. Needers & Givers are certainly well on their way to big things, and The Other is simply an outstanding first step.
——————————————————————————————
[audio:http://mineorecords.com/mp3/needers-dig.mp3]
——————————————————————————————
Needers & Givers – Teams and Colors
[audio:http://mineorecords.com/mp3/needers-tea.mp3]
——————————————————————————————
Needers & Givers – The Last Time I Saw You
[audio:http://mineorecords.com/mp3/needers-las.mp3]
——————————————————————————————
Mike Mineo
I'm the founder/editor of Obscure Sound, which was formed in 2006. Previously, I wrote for PopMatters and Stylus Magazine. Send your music to
[email protected]
.