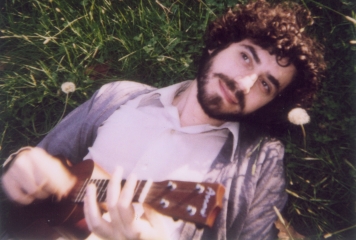 It is amazing what a simple change of scenery can do for some people. Many prefer the city, others find comfort in the suburbs, and some just require the comforting sight of stars above their restful heads. Regardless though, we all generate an idea at some point in our lives where we will find our living situation to be the most comfortable. Seeing as how many artists are distinctively influenced by the interactions and experiences that their daily life grants them, it is expectedly difficult for even the most talented of artists to produce their finest work in an environment that simply does not suit them. Some find the most ease in producing works within an area that they have grown to be familiar with for the larger portion of their lives, while others are able to adapt to new surroundings gradually in an attempt to discover their artistic peak. There is nothing wrong with either method and artists really have little choice in the matter, but the feeling of invigoration that one gets when they discover the perfect place of production is difficult to describe in mere words. Though it may sound a bit like a hyperbole, such an experience can open up a flow of ideas that consequently results in an artist's grand achievement.
Sebastian Litmanovich, the brainchild behind Cineplexx, is extremely fascinating in the way he has involved both foreign and local distinctions in the path toward discovering his artistic pinnacle. Born in Argentina during the mid '70s, Litmanovich's musical influences were global ever since he was a young child. "The Velvet Underground were the first band that really blew my mind and I've been a fan of ABBA ever since I was four," he readily admits. He grew up during a time in which early forms of punk were emerging onto the spotlight simultaneously with the beginnings of electronica. Though Litmanovich was a huge music fan ever since he could talk, it was not until he was a college student that he began trying his hand at the art itself. While studying abroad in New York City during 1996, he experienced something that would be considered an artistic epiphany. The sights and sounds of the big city invigorated Litmanovich to a point where he instantly became eager to produce music, turned on by the exotic lifestyle, language, and people that he was being introduced to for the first time. New York City gave Litmanovich the proper motivation to begin writing songs, but it was not until his return to his native Buenos Aires that he actually began implementing the sudden period of realization that he experienced.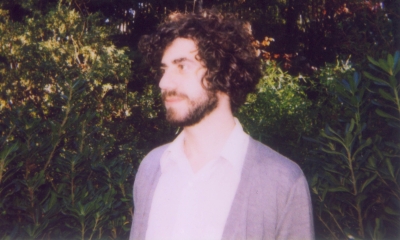 After the return to Buenos Aires, Litmanovich formed a post-rock group by the name of the Amarena Incident. He also co-founded a design studio in the same year, showing both his undying love for music and visual art. The Amarena Incident proved to be short-lived but it provided Litmanovich with experience and knowledge that is generally required for most musicians to succeed in a world of constant competition. And thus, in 1998 with help from his brother Martin and a four-track, Litmanovich formed Cineplexx. It initially started out as an output for Litmanovich's variety of arrangements, toying with styles that ranged from electronic pop to ambient blips and beeps. However, after 10 years and 5 full-length albums, his style has evolved graciously from an overwhelmingly unclassifiable form of electronica to a ravishingly woven array of both synthetic and electronic instrumental layers that results in something that is truly and uniquely beautiful. The name "Sebastian Litmanovich" may not ring a bell to many western audiences as of yet, but with the release of his fifth album, Picnic, it is only a matter of time. As far as familiar faces go, guests include Jad Fair (Half Japanese) on the self-titled track, the talented and previously featured Federico Aubele on bass during "Humedad" and "Entre Postales", and Norman Blake (Teenage Fanclub) providing instrumentation on "Tiger Trap" with BMX Bandits frontman Duglas Stewart on vocals.
Despite the scattering of appearances from talented and reputable musicians, the most impressive thing of all on Picnic is Litmanovich's singular ability to develop and execute a song within the realm of his own unique style. Comparisons to other indie musicians may be too much of a stretch to gather, but the one musician that Litmanovich most reminds me of is film composer Cliff Martinez. With their blend of sparse electronica soundscapes and subtle orchestral arrangements, both Litmanovich and Martinez are pure masters of their style. "Droga Paliativa" serves as a definitive example, even if it serves as one of the most accessible showcases. A variety of guitar tremolos, shrill keys, and percussion provide the main instrumental forces behind Litmanovich's delicate vocal technique. As the steady propulsion of a backing synths contributes to the rhythm section, the song works upon the original melody into an expansion of several other instrumental progressions. The result is eerie but utterly irresistable, an aspect that can be applied when describing most of the tracks on Picnic. Apart from the cleverly serene "Tiger Trap", most of Picnic is sung in Spanish. Considering the large doses of reverb involved, they serve simply as an additional instrument and it should most certainly not prevent those without an understanding of the language from listening to it.
"Novatone 500mg" is an instrumental effort that is just less than two minutes in length. Despite its conciseness, it really caught my attention the first time I listened to it. Litmanovich seems to develop orchestral-like arrangements with ease, using his electronica skills to turn it into something that is majestically memorable. A sprinkle of keys contrasts the use of strings very nicely, aided by hand claps and a murmured bass line. It would have been nice if the length was longer, but I suppose it was intentional in that it serves as a nice referesher by sitting in between the self-titled track and the outstanding "Droga Paliativa". "A Mi Lado" works with a simplistic drum loop and the subdued backing of an acoustic and electric guitar. Litmanovich's vocals are in full force here, constructing a haunting melody that complements the placid guitar arrangements nicely. Boasting plenty of memorable material with 15 tracks, Picnic may very well go down as one of the most uniquely engaging releases of the year.
——————————————————————————————
——————————————————————————————
——————————————————————————————
——————————————————————————————