Posted
May 20, 2008 by Mike Mineo
in Features
Ndidi Onukwulu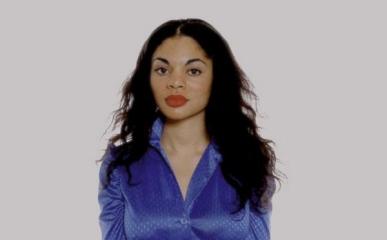 In both past and present, it is difficult to find an influential songwriter who has never credited their geographical or familial roots as being a defining influence in their success. Whether they are singing about the dangers of a London tube station at midnight (The Jam), getting pulled over on the New Jersey turnpike by an apathetic state trooper (Springsteen), or the illuminating glow of billboards during Tokyo at night (Ryuichi Sakamoto), artists have expressed reverence for their originative countries in a variety of ways through their songwriting. Many young western musicians have grown up with a plethora of different styles to choose from, but some artists with varying beginnings can look to a singular style as being representative of geographical ideals, hardships, and accomplishments. Both instrumentation and lyrical content can depict a certain style that may be exclusively originative of a certain location's stylistic and sociological trends. When speaking of her Nigerian heritage, Ndidi Onukwulu is admirably proud of the roots that have helped shape her as a talented musician and human being. A longtime fan of the blues, the style is echoed in her work. "Blues is the music of the people, of the earth, of the oppressed," she said. And though she acknowledges that her Nigerian roots have only had a slight effect on her musical content, there is no doubt that her ability to pay tribute to a style that is widely embraced there is admirable, even if it is done subtly.
Though her parents are from Nigeria, Onukwulu was born in British Columbia to parents who split up when she was very young. Both of her parents were very encouraging of her musical pursuits; Onukwulu's mother inspired her to enter regional talent contests and her father was a drummer who still hosts an Afrobeat radioshow in Vancouver to this day. With a powerfully distinctive voice and hefty ambitions, Onukwulu left British Columbia at an early stage to embark toward the bright lights of New York City. She started out rather typically by singing at an open mic circuit, meeting several hip-hop and blues musicians along the way. Seeing the awe-inspiring delivery of her voice, many of these musicians worked for free on Onukwulu's original songs in exchange for her lending her voice on their albums. When Onukwulu left for Toronto a few years later she joined a few bands who specialized in a variety of styles, from rock to electronica. She considered it useful training for her voice but was generally indifferent to the styles she was singing over. Eventually, she returned to the style that complemented her best. "I could sing many ways, and I would," she recalls. "But when it came time for me to do what I want to do, music that I feel, that I'm connected with – the sound and tones that I'm inspired by and understand – it was the blues."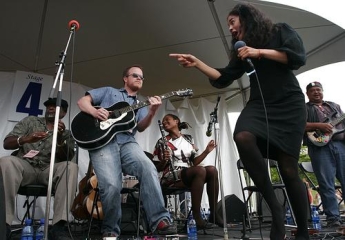 While there are a good number of extremely talented vocalists in genres like rock, electronica, and folk, it is hard to argue with Onukwulu's choice to dwell in the style of blues. With vocals like Onukwulu's, her fusion of blues and jazz provides for a perfect atmosphere in which to complement her ardent delivery. In fact, she hardly considers it a choice at all, but rather an irresistible attraction that she considers natural. It is no surprise that her first glimpses of success came when she reverted exclusively to the genre, scoring gigs at the likes of Massey Hall and drawing rave reviews in Toronto. She released her debut album, No, I Never, in 2006 and launched a substantial tour in support during the same year, opening up the eyes of many newly recruited fans who saw her. The debut introduced her unique style in which traditional blues was combined with Malagasy and Nigerian music. She described it as "a new form of African blues". Onukwulu will release her sophomore album, The Contradictor, on June 17th via Jericho Beach Music. It serves as a continuation of her style of "African blues" while introducing glimpses of jazz to the mix. The aspect that sturdily remains, though, is Onukwulu's emotionally consuming vocals; it is a talent that has earned her comparisons to the untouchable likes of Billie Holiday.
The opening track on The Contradictor is "SK Final", a stunning entry for new listeners into Onukwulu's interpretation of African blues. Onukwulu's voice is initially guided only by the spurs of percussion and the simple progression of an acoustic guitar, a method purely designed to showcase her sprightly vocals. However, the real swagger and appeal of her vocal delivery arrives when the irresistible brass kicks in. "No, I'm not gonna hurt over you again," she croons quite seductively, aided feverishly by the brass attack of Steve Dawson, Bill Runge, and JP Carter. The previously featured Dawson also serves as the album's producer, doing an excellent overall job in tackling a style that I imagine would be somewhat foreign to him. The following "The Lady & Z" is more subdued in its tempo, though the excellently enabled bridge features a speed that intensifies prior to the vocal-led chorus being introduced. The meat of track occurs in its final minute or so, seeing Onukwulu give one of the most chilling vocal performances on the album. "Almost JD" is also noteworthy for the subtle country-like twang it delivers within the midst of Onukwulu's fervent vocal delivery, providing a sense of fulfilled variation in more areas than one. Even if you are not acquainted to any forms of blues or African music, Ndidi Onukwulu'S The Contradictor is a commendable album that is very easy to become engaged in.
——————————————————————————————
[audio:http://mineorecords.com/mp3/nonu-skf.mp3]
——————————————————————————————
[audio:http://mineorecords.com/mp3/nonu-lad.mp3]
——————————————————————————————
[audio:http://mineorecords.com/mp3/nonu-alm.mp3]
——————————————————————————————
Mike Mineo
I'm the founder/editor of Obscure Sound, which was formed in 2006. Previously, I wrote for PopMatters and Stylus Magazine. Send your music to
[email protected]
.