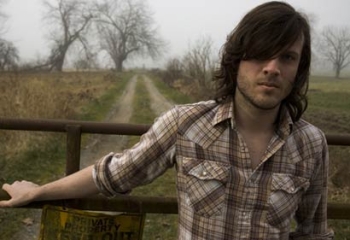 Though there are still a few underexposed albums from 2008 that I will feature in the coming weeks, it is most certainly not too early to move on to 2009. We have only slightly more than three weeks left and, with the "Top 50 Albums of 2008" being published next week, I figured it would be nice to spur up some excitement for the upcoming year. A convenient way to do so would be to listen to Vacilando Territory Blues by J. Tillman, a folk songwriter who is perhaps best known as the drummer for one of this year's breakthrough artists, the Seattle-based Fleet Foxes. With his band's self-titled debut proving to be one of the most talked-about releases of the year, Tillman has found himself at a rather strong place for dramatically increasing the recognition of his solo project. Although he has flown somewhat under the radar since his first slew of releases in 2004, his material has always shown a form of potential that has many convinced of Tillman's imminent breakthrough. Some may consider it insulting if I said that Fleet Foxes' will likely be a major contributor to his success as a solo artist in 2009, but I refer purely to the aspects of exposure. The quality in his music undoubtedly represents a clear vision and studied talent, but this does not always equate to widespread recognition. Being a major component in one of this year's most acclaimed groups should lead to a higher interest level in Tillman's work, leading to the increase in audience that his music truly deserves.
The beginning of Josh Tillman's music career traces back to New York City in the beginning of this decade, when he was a college student. After honing his experience as a drummer by participating in a handful of gigs with Saxon Shore, he relocated to Seattle and began touring with promising folk acts like Damien Jurado and Rosie Thomas. Around this time, Tillman also began touring under his solo name of J. Tillman to gauge the reception on a variety of songs he had written. This evolved to the release of several albums released via CD-R, which he distributed personally at shows and through the Arizona-based KEEP Recordings. I Will Return was released in 2005, with Long May You Run, J. Tillman and Minor Works being distributed the following year. The September release date of Minor Works also coincided with Tillman signing with the French-based Fargo Records. The label also went on to release both I Will Return and as a single package the same year, making all of Tillman's releases to date widely available in some form. The release of the LP Cancer and Delirium in 2007 saw Tillman sign on to yet another label in Yer Bird, marking his most elaborate album to date. As you can see, for someone with so much talent and so many label changes in such a short period of time, Fleet Foxes' success could not come at a better time for both Tillman's status as their drummer and a solo artist in his own right.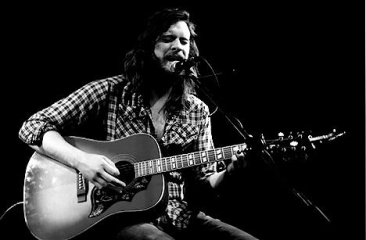 Additionally, now that three of Tillman's LPs (I Will Return, Long May You Run, J. Tillman, and Cancer and Delirium) are available via iTunes courtesy of Autumn Tone Records and his other one, Minor Works, is available via Undertow Music, it gives people no excuse not to check his material out. It is a generally fascinating journey to check out his releases in succession, as his evolution from a rather minimalistic folk songwriter to one that incorporates elements of folk, pop, and indie-rock into a very enjoyable formula is done enjoyably without being too forceful or overbearing. If anything, it offers up-and-coming musicians a very admirable approach on how talent can evolve through patience and experience over commercialized desperation. It is heavily apparent that Tillman is going to find widespread success eventually, and it looks to be quite soon too with the upcoming release of Vacilando Territory Blues on January 20th. Coinciding with how his albums seem to get better with each passing one, Tillman's newest effort proves to be his most consistent to date. While other January releases from the likes of Animal Collective, Franz Ferdinand, and Andrew Bird may be receiving the most attention at this point and time, it would be a shame to overlook this gem. I will say this much: If it were being released this year, I would have to shuffle around some albums to make room for it on my Top 50.
In comparison to his work with the psych-folk leanings of Fleet Foxes, Tillman's approach on Vacilando Territory Blues is rawer, darker, and ultimately less reliant on ambitious methods of production. Not to take any jabs at Fleet Foxes – because their songwriting is extremely impressive – but some of their material's success can be attributed to some brilliant production, which is to be expected considering their highly contrastable style of psych-folk. Like his previous albums, Tillman's Vacilando Territory Blues is a representation of his sheer ability, whether it be through his gorgeous songwriting, the captivating quiver of his consuming vocals, or the beautiful lyrical imagery he is able to convey. The production is certainly sharp, but there are no underlying subtleties that alter the presentation in any significant form. "Firstborn", for instance, is led initially by nothing more than an acoustic guitar, with smatterings of keys delicately smoothing out the rough edges. The chorus sees the keys rise into a more prominent spectrum while Tillman delivers a series of haunting "Oooh"s over the climaxing percussion. The track concludes with the chorus being accompanied by nothing more than that initial guitar, reminding listeners that Tillman's presence alone is strong enough to carry a track into great heights.
As a likely single, "Steel on Steel" is most certainly one of the most jubilant tracks on Vacilando Territory Blues. Lively rhythm section and brass accompaniments are the two main components at work here, with Tillman's caressing vocals maintaining the same composure despite the instrumental accompaniment's moments of carefree exuberance and unexpected . It is joyous, yes, and it attests to Tillman's emotionally eclectic nature as a songwriter. Not only is he able to craft brooding, minimalistic gems like "James Blues" and "Vessels", but intricately vigorous forms of enthusiasm like "Steel on Steel" and "Laborless Land" are pulled off just as precisely. "Laborless Land" is pure beauty, accompanied by a series of riveting strings that sound simply stunning over Tillman's vocals. His croon sounds both frail and soaringly majestic, an extraordinary combination that causes even his more linear arrangements like "Master's House" and "Vacilando Territory" to result in great successes. As an artist who has been consistently releasing quality material for several years now, Tillman's extremely memorable Vacilando Territory Blues looks to be the one that will give him the recognition he deserves.
——————————————————————————————
——————————————————————————————
——————————————————————————————
——————————————————————————————