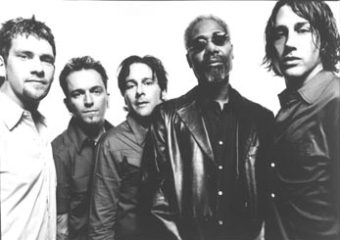 Robert Bradley has strayed on both sides of the tracks. From singing on the streets of Detroit to appearing on major-label albums and in high-budget films, he is reflective of artists that maximize even the most humble of circumstances to acquire experience and eventually prevail. Street performers can live happily if funds never go awry and they genuinely enjoy playing music for a living, but there must be an apparent frustration within these artists. How can they not lament an inability to get their music heard beyond the street they are performing on? Many street performers have devoted their lives to music, so there must be some apparent desire for recognition. For many this desire is subtle, and happiness is simply derived from seeing a dozen or so people a day walk by and display some sort of enjoyment in response to their music. Bradley was never a stereotypical street performer since he became renowned for his singing at coffeehouses, Baptist churches, and Detroit's Eastern Market for nearly three decades, a local legend of sorts whose soulful voice and enigmatic presence made hordes of passerbys stop and take notice. He is also blind, so one must feel sorrowful in the respect that he is not able to see the happiness that his music brings to people's faces. He certainly heard their praise though, and two of those that took lauded him were Michael and Andrew Nehra, members of indie-rockers Second Self.
The Nehra brothers were immediately impressed by Bradley's natural ability, ardent demeanor, and obvious commitment, prompting a discussion among musicians once they met him on the street. The story goes like this: the group was practicing for Second Self when they heard a distinctive voice coming from below their apartment. They followed the soulful croon until they came across Bradley, paving the way for a discussion regarding future collaboration. Robert Bradley's Blackwater Surprise was formed then and it proved to mark a fusion of two generations, one consumed by blues and the other by alternative-rock. Bradley had decades' worth of experience and his aged features showed that, while the Nehra brothers and drummer Jeff Fowlkes represented a bunch of fresh-faced indie-rock kids that were looking to add a twist to the occasionally generic alt-rock of the early '90s. An odd pairing to say the least, but it worked nonetheless and a deal with RCA Records took place shortly prior to the group's debut album, Blackwater Surprise. Bradley's years of cumulative musical experience and the Nehra brothers' background in production were essential to the debut's success, an impressive release that saw the blending of blues, soul, and gospel into a guitar-based formula that was easily received by the early '90s alternative-rock crowd.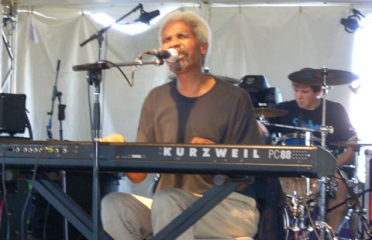 Blackwater Surprise featured plenty of bluesy improvisation from Bradley, but the group's second album, Time to Discover, resulted in a more expansive type of sound that found Bradley and his young backing band in a more collaborative environment. Bradley's raspy vocals and honest lyrics were still the most distinctive parts of the release, but Fowlkes and the Nehra brothers provided backing instrumentation that provided more diversity, ambition, and infectiousness than the debut. The critical acclaim was even more prominent for Time to Discover too, with Allmusic calling it "the first modern blues classic of the new millennium." One of Bradley's best friends, Kid Rock, also made an appearance on the album before he was even relatively notorious. The acclaim was still not enough to keep the group on RCA Records though, as the style appeared too frustrating for commercial benefits. Some fans of blues found it to be too restrained, while alt-rockers found fault in its fusion of the past and present. Most critics and eclectic music fans enjoyed it though, so the group kept chugging along and signed with Vanguard for the release of their third album, New Ground, in 2002. This marked the departure of the Nehra brothers, but Fowlkes stayed on board and Bradley brought in Matthew Ruffino, a songwriter and guitarist. Similar results were achieved as on their RCA releases, drawing acclaim but not much in regard to commercial success. Critics saw it as consistency, but not enough in terms of improvement needed in order to vaunt the group into national recognition.
The group's fourth album, Still Lovin' You, featured Bradley leading the album more than before, taking sole songwriting track on every track apart from a cover of Isaac Hayes' "I Thank You". There was an additional emphasis on Philly soul in order to supplement Bradley's vocals more comfortably, and it succeeded for the most part in another success that saw the band straying in a consistently good category that was not exactly "great" yet. This album was released in 2003, signaling a five-year wait in between the release of Still Lovin' You and their new album, Out of the Wilderness. Efforts like "Alabama", an ode to Bradley's home state, slides more into classic rock territory; the sound is more reflective of The Allman Brothers while the chorus' hook shows shades of Harry Nilsson. "My heart still lives in Alaba-a-ma," Bradley croons during the gripping chorus. His voice sounds better than ever, and the backing instrumentation contains more swagger and hooks than all of his past releases. The greatness of "Alabama" even prompted the state's governor, Bob Riley, to award Bradley with a Certificate of Commendation. Such a display is indicative of Bradley's sheer poetic prowess, using both his vocals and vivid storytelling abilities to create something powerful and captivating.
In addition to the excellent "Alabama", Out of the Wilderness contains plenty of material to get excited about. The swanky "Americaland" recalls vintage Elvis Costello with Bradley's nasally mumbling, the organ's eventual prominence, and the funk of the scraggly guitars, while "Love You in the Daytime" is strongly reminiscent of singer/songwriter balladry in the vein of Randy Newman. One of the album's more sensitive cuts, "Beautiful Girl", touches on the topic of dealing with a child leaving home. It is one of Bradley's most lighthearted affairs but still achieves success based on his prevalent ardency, an aspect that is presented most prominently during the up-tempo chorus. "Cryin' My Eyes Out" and "Gotta Find a Woman" are more conventional of Bradley's soulful relations of despair and detriments, and the difference in tonality between tracks like these and "Beautiful Girl" or "Love You in the Daytime" makes the flow of Out of the Wilderness extraordinary. There is plenty to like here, as Out of the Wilderness is the album that has finally pushed Bradley from good to great. Although his past success is still respectable, his experience has finally paid off with his biggest success yet. The album has already generated unusual commercial success, with "Love You in the Daytime," "Cryin' My Eyes Out," and "Everybody Wanna Party" appearing in the movie Love n' Dancing with Billy Zane and Amy Smart. As Bradley's track history shows though, I doubt he cares much about Hollywood success. Out of the Wilderness is a clear success that will bring enjoyment to many people, and that is the most important thing to the Alabama native.
——————————————————————————————
Robert Bradley's Blackwater Surprise – Alabama

[audio:http://mineorecords.com/mp3/rbrad-ala.mp3]
——————————————————————————————
Robert Bradley's Blackwater Surprise – Love You in the Daytime

[audio:http://mineorecords.com/mp3/rbrad-lov.mp3]
——————————————————————————————
Robert Bradley's Blackwater Surprise – Beautiful Girl

[audio:http://mineorecords.com/mp3/rbrad-bea.mp3]
——————————————————————————————