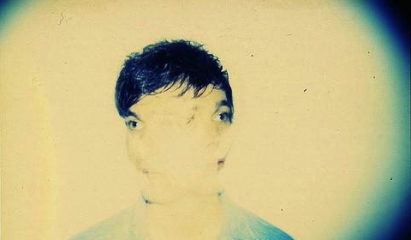 If stoner-rock is defined by slowly presented guitar riffs grounded in heavy doses of reverb and downtuned effects, then where does electronic music with a similar aim sit? Any genre that is reflective of the carefree and serene indulgence that hallucinogens grant tends to hold this tag in some form, so why should electronica be any different? At first glance, to even designate the word "stoner" in a music genre almost seems like it is insulting to the artist, as one could assume that stoners are the most easily satisfied due to the dramatic fluctuations within their senses. McDonalds can taste like a dish by Emeril when you are high, so what stops music from acting the same way? Well, what our taste buds and ear buds tend to differ in when under the hazy influence is a type of preference that is actually quite the opposite. When in a state that brings on relaxation, regardless of what triggers it, it is only natural to be more receptive to sounds focused on contemplation and evolution, which in other words translates to music more reliant upon depth, build-ups, and subtleties instead of in-your-face melodic mayhem. The time it takes our brain to process sound while high is increased, as is our inability to simultaneously identify different layers of sound. Thus, while in stoner-rock there may be less of an emphasis on melodic variation, the listener acquires a heightened awareness in regard to the tonal and structural fluctuations.
While this may sound like a detriment to any listening experience, one would be surprised how certain genres cater in the most obvious manner to these types of listeners. Entire festivals have been devoted to the concept of stoner-related music, mainly because the niche is very real and more than a broad classification for those that love to smoke blunts and listen to Phish. I do not intend to promote that listening to music while high allows one to enjoy music more because of their decreased or increased ability to recognize audible frequencies, but for the artists that cater toward this specific demographic there is no doubt that they are aware of certain musical elements that hallucinogens may beneficially magnify. Psychedelia's primary strength is mashing all these components into one to create a universal standard of drug-fueled amiability, and the genres that opt for these psychedelic concepts have been going strong since the '60s. Electronica has only recently latched onto this ideology in the public spotlight. Although there have been precursors like Air, Boards of Canada, and even in some of Beck's early work, the explosion of psychedelically influenced electronic acts is prevalent.
The early works of Air, Massive Attack, and Boards of Canada – with their serenely intoxicating fusion of sweeping orchestras and placid synthesizers alongside other genres like hip-hop and trance – were among the first in a movement that now includes Caribou, Neon Indian, Chromatics, and Junior Boys among many others. What many have been previously classified as "trip-hop", "chillout music", or IDM have all had a hand in crafting a sub-genre that now, within the realm of independent music, has become one of the most thriving scenes in the world. Artists like Junior Boys and Caribou were amongst the first to emerge this decade with extremely intelligent electronica soaked in layers of trickling synths, IDM-influenced percussive spatters, and reverbed vocals that rarely raise above a whisper. You are never going to hear a vocalist like Jeremy Greenspan, Daniel Snaith, or Alan Palomo scream or express straightforward ardency in a genre like this. The music itself does enough of that, only in a more complex manner that is ultimately more fulfilling than its peers. Washed Out is the latest in this line of artists, and boy does this one have a lot to gush over.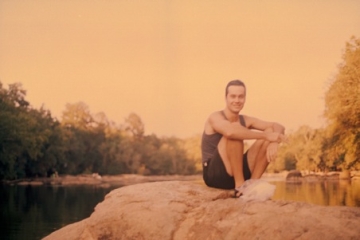 As the main project of recent USC grad Ernest Greene, Washed Out has already received glowing reviews from the likes of the New York Times, UK's Guardian, and plenty of similar blogs. The rush of mainstream success is a bit surprising for Washed Out, not because of its quality but rather its approach. The songs are spectacles of beauty with Greene's caressing vocals and gradual accompaniments of synths, throwing in some vintage '80s production to emphasize reverb, crackles, and any other production deficiencies that make the product more endearing as a result. There is such an urge to throw this in the "stoner-electronica" category for mirroring the slow, serene, and blurry characteristics of hallucinogenics like stoner-rock does, but there is so much melodic credibility here in addition to the tonal variations and conceptual effort that every classification seems much too linear. It is the same point of struggle we have in defining artists like Junior Boys or Caribou, another two artists whose emphasis on barebones electronica and psychedelically influenced tempos and tonal patterns is not deterred by their simultaneous abilities as gifted pop songwriters. Greene possesses the same gift, being an electronic whiz with an additional knack for constructing great pop music.
Life of Leisure, Washed Out's debut EP, was released earlier this year with a cassette-only EP, High Times, following it in September. It has been a busy year for the breakout artists, and Greene's time in the spotlight appears to just be beginning. High Times shows his massive scope of creativity quite well and is wholesomely recommended. Tracks like "Luck" resemble the respectable works of DJ Shadow with their genius use of sampling, accompanying synths, and hip-hop influences. The sputtering of the keys and inconsistent percussive ferocity paints an imperfect picture for this and the funk-influenced "You Will Be Sad" (which mixes brass samples and rhythm sections wonderfully), but each one always resonates with extreme success by its end. "You Will Be Sad" in particular has a beautiful interlude at its conclusion, featuring nothing more than an organ and bass line that comparatively gives the preceding stampede of brass and percussion even more prominence. "Belong" showcases Greene's pop skills to the best extent, mixing an Afro-pop beat with the brooding electronics of '80s artists like Orchestral Maneuvers in the Dark or The Human League. Just don't be startled by the chills up your spine when the strings hit during the last minute with Greene's soaring voice.

Other efforts like "Phone Call" show more of a likeness to traditional trance and minimalism in its continuous repetition and supplementation, bearing more resemblance to than fellow pop-minded electronic artists. "Olivia" is also quite nice for its dirty trance-influenced arpeggio, sounding like easily the most club-friendly cut on High Times. The fluttery "Good Luck" brings us to territory more likened to Neon Indian or Junior Boys, both artists that make great use of high-pitched keys under alternating ambient synth pads and evolutionary structures. What these efforts cumulatively show us is the incredible range of diversity Greene has in the field of electronica, whether one is more willed to call it "chill-out music", "psychedelic-electro", or a new concoction altogether that hopefully avoids the overly exaggerated coinages that these sub-genres generate. This range has already led to plenty of acclaim, so all we have left to wait for is the landmark release that will propel Greene to the top.
RIYL: Neon Indian, Junior Boys, Caribou, Air, OMD, DJ Shadow, Boards of Canada
——————————————————————————————
——————————————————————————————
——————————————————————————————
——————————————————————————————
——————————————————————————————