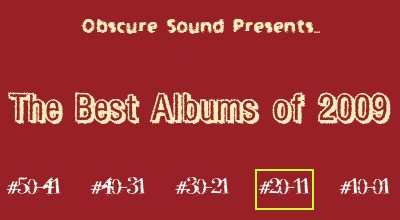 by Mike Mineo
——————————————————————————————————————————————-
20. Volcano Choir – Unmap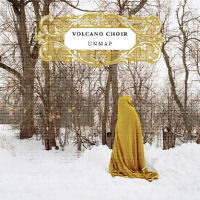 When describing their influences, Volcano Choir throw around a variety of names like Steve Reich, Tom Waits, and other heroes of experimental music and pop. They also claim though that their most prominent influence "is music itself." Such a statement may sound overbearing or pretentious, but one listen to Unmap, the sextet's debut, should reveal complex layers of beauty that almost seem to concisely display each of the member's talents in one wholesomely satisfying package. Comprising Bon Iver's Justin Vernon and an assortment of Wisconsin-based musicians, Volcano Choir's Unmap is one of the more naturally ethereal albums of the year in its collaborative, layer-based approach. Whether the group tackles Sigur Rós-like Gregorian chants in the sprawling noise-pop of "Dote" or turn in one of the year's most satisfying singles in the choppily brilliant "Island, IS", each maneuver is a success that slowly but steadily constructs Unmap as a stunning debut. "Island, IS" uses several chopped-up samples of guitars and assorted string instruments over the reverbed echo of Vernon's somber croon. The clash between minimalism and folk is extraordinary done, with the repetition of melodic fragments colliding beautifully with Vernon's voice and the building percussion of Jon Mueller. As one of the album's more barren numbers, "And Gather" is appropriately titled for a style that comes across as joyous and inviting. The soft strumming of an acoustic guitar is hidden behind steady handclaps and gleeful whimpers that seem to vocally involve all six members in some way. It seems to be sitting comfortably in a campfire setting, perturbed by nothing apart from any unnatural force intent on interrupting this spontaneous creation of music. Unmap concocts a lot of imagery without even emitting distinguishable words, a sign of brilliant production and musicianship at the very least. Collaboration can be a complex maneuver in music, but Volcano Choir have crafted one of this year's finest by involving all of its members in an equal and sophisticated manner.
——————————————————————————————————————————————-
19. Brazos – Phosphorescent Blues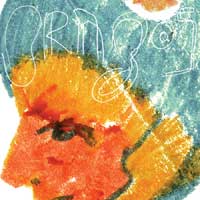 Recorded in his reclusive South Austin home, Brazos frontman Martin Crane injects a series of classic naturalist themes in an intimate showing of folk and alternative-rock strongly indicative of both his poetic and melodic capabilities. The Austin-based trio are bound to attract enough attention with their constant wit displayed throughout Phosphorescent Blues, their first full-length after two EPs were released in 2007. While Walden showed Thoreau's "life in the woods" as breakthrough personal meditation, Phosphorescent Blues represents Crane's commentary on life's most imminent and affecting tribulations in the perspective of external contemplation. Despite the chronological and reputable differences of the two works, this examination is their meeting point. Phosphorescent Blues is so easy to relate to that its exposition of intricate concepts come off in a way that is lighthearted without being offensive. You know how your best friend tends to complete your sentences? "My Buddy" covers that with wit and caressing layers of surprisingly melodic distortion. What about that person in your life who offers great sex but nothing else? "Day Glo" medicates it with humor, joined by a droning style of key-tinged folk that recalls Phoenix with its abrupt elegance. Specifically, the unique nature of each track brings out a resoundingly strong effort that should contend for one of the year's best full-length debuts. One of the reasons for this is how the trio is able to transcribe life's complexities into a humorous or witty vein. "I don't mind dying when I make love to her," Crane sings on "Day Glo" before an entry of trippy brass unexpectedly descends upon the acoustics and keys. "Close but not close, far but not too far away." The keys that seem to dance and mingle under Crane's quivering voice brings to mind a versatile folk artist like Andrew Bird, though Brazos do express more variation in tempo and style. Stylistic versatility, intelligent contemplation, and melodic captivation are all characteristics of Brazos, as any song on their memorable Phosphorescent Blues could tell you.
——————————————————————————————————————————————-
18. Girls – Album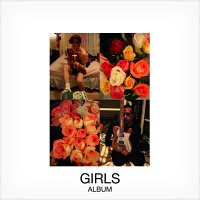 2009 has seen in much in terms of hazy, surf-rock inspired acts like Wavves and Washed Out. A movement classified by many as "chillwave" is emerging and looking good. Girls may have similar influences but they do not apply. Instead, they reclaim sunny '70s pop and psychedelia that is crisp and coherent rather than contained in an ethereal reverbed bliss. The San Francisco-based quartet have really made a nice pop album with their debut, Album. It is so easy to got lost in the swirling guitars of centerpiece "Laura", recalling both sunny '70s California pop and twangy southern-rock. The result is also one inspired by the goofy but technically astute power-pop of Jonathan Richman, whose wit and simplistic ability to relate was influential in addition to his melodic prowess. The ambition on Girls' part is blatantly apparent and the consistent throughout Album is shocking considering the band's inexperience. It serves as one of the few debuts this year that touts quality from start to finish, serving as a true throwback in never focusing on one instrument or melodic lead. The playfully mopey vocals of Christopher Owens suggest a DIY, minimalistic feel, but prominent influences like the Beach Boys inspire rich multiple melodies. Still, a laudable effort like "God Damned" benefits heavily from its lo-fi production. One could easily envision a one-man band when listening to its raw intensity. You hear an extremely powerful melody being portrayed by Owens' emotive vocals, backed by the shuffle of an acoustic guitar and various minor percussion elements. Its minimalistic, sure, but it packs a heavy emotional punch that is equal to more complex pop songs like "Laura" or the gorgeously epic "Hellhole Ratface". The latter finds a fusion of acoustic and electric guitars combining with a loud bass drum, all leading up to an anticipated melodic burst that is reminiscent to Spiritualized's better material. Such comparisons are admirable for any debut, and this is exactly the reason why Girls are receiving so much acclaim. This one may be looked back on as one of the better debuts of its decade, especially if Girls live up to their lofty potential.
——————————————————————————————————————————————-
17. Manic Street Preachers – Journal for Plague Lovers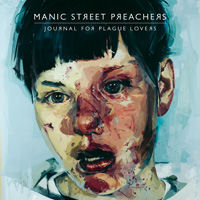 Manic Street Preachers had a surprisingly cohesive career after the disappearance of Richey Edwards, a talented lyricist who contributed well to the band's sound on the classic The Holy Bible. Their ninth album, Journal for Plague Lovers, is a delayed successor of sorts, using lyrics left by Edwards and collected from his portfolio and also revitalizing a sound the heaviest and most unpredictable it has been since The Holy Bible. Lyrics by Edwards are certainly a nice novelty and contribute to the album's sincerity as expected, but the band's stellar performance is what prevents it from being simply a tribute album. The new material here is some of the best from the band in a decade, clearly showing that Edwards' collection had inspired the band to great things. Oddly titled tracks like "Jackie Collins Existential Question Time"  with their fascinating . "Oh mommy, what's a Sex Pistol?" repeats as a very jubillant series of guitar riffs present themselves. The shimmering quality of the song is bolstered by several hooks that James Dean Bradfield delivers with his usual power. Journal for Plague Lovers is not exactly a comeback since the Manic Street Preachers never embarrassed themselves, and it is pretty impressive how raw and powerful the band sounds after all these year. There is no sign of aging here, as boisterously anthemic tracks like "She Bathed Herself in a Bath of Bleach" proclaim with tumultuous guitar riffs and choppy solos. It contains the sort of unpredictable angst that made early Manic Street Preachers so satisfying and relevant. Their foray into readily accessible and radio-friendly pop songs provided some great enjoyment, as did their previous experimentation in genres of electro-pop and power-pop. Somehow though, the throwback approach done on Journal for Plague Lovers sounds the most appropriate for a band of the Manic Street Preachers' stature.
Manic Street Preachers – This Joke Sport Severed

[audio:http://mineorecords.com/mp3/msp-thi.mp3]
Manic Street Preachers – She Bathed Herself in a Bath of Bleach

[audio:http://mineorecords.com/mp3/msp-she.mp3]
——————————————————————————————————————————————-
16. Richard Swift – The Atlantic Ocean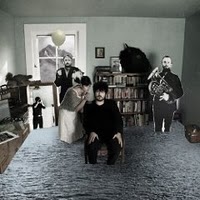 Since his sixth great uncle is famous satirist and writer Jonathan Swift, one could say that good storytelling runs in Richard Swift's family. Naturally, his lyrical ability is wildly impressive and has been since the since the double-release of his first two albums, Walking Without Effort and The Novelist, in 2005. The primary theme of The Novelist was heavily indicative of Swift's forte, a writer who often comes across the romanticized perspective of unheralded artists. Both albums also showed a blissful interpretation of Tin Pan Alley pop, stemming from a raw interest in pop music that developed within Swift as he sang in Quaker churches throughout his early teens. Swift's new album, The Atlantic Ocean, appears to be his most stylistically decisive effort yet, opting for a highly enjoyable mixture of piano ballads and key-led pop, with an occasional guitar here and there providing for a touch of rock 'n' roll. The keys are often adorned with bouncy synths, a trait that makes tracks like "The Original Thought" and "A Song for Milton Feher" a few of the best on the album. Swift's voice is endearing in a throwback sort of way, at times becoming startlingly reminiscent of the late Dennis Wilson and his brooding voice's ability to sound remarkable over a piano. Swift's material is a bit more excitable and upbeat, but a track like "Ballad of Old What's His Name" succeeds tremendously with a spine-chilling chorus that has Swift repeating, "Please don't you cry anymore," he sings with a rollicking southern-rock flair. The guitar progressions are later accentuated by a beautiful horn section, which sounds stunning under Swift's excellent chorus. The equally outstanding "Already Gone" capitalizes similarly on Swift's ethereal vocals during the chorus, though this time it is preceded by a brooding piano as Swift takes on a nasally delivery that seems almost Elvis Costello-like. "You know I love you, so honey don't go, too many secrets you'll never knows," he croons in a near-whisper over the wavering of synths and a forceful piano. "But it's already gone." For Swift, it is only beginning.
Richard Swift – Ballad of Old What's His Name

[audio:http://mineorecords.com/mp3/rswift-bal.mp3]
——————————————————————————————————————————————-
15. Cass McCombs – Catacombs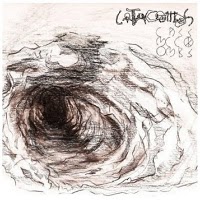 Cass McCombs is one of the few artists that managed to first get my attention via a b-side. A psychedelic gem on the single of "Sacred Heart", "Twins" is an underrated gem that all should check out (MP3 below). It is generally indicative of '60s British psychedelia with a brooding introduction that features an instrumental whirlwind of both post-punk and psychedelic influences. I find the contemporary relevance of McCombs' specific style to be very reminiscent of Pulp's This Is Hardcore, adding yet another British comparison to McCombs despite the fact that he is a Californian. It simply speaks to his knowledge of his targeted genre, and in "Twins" he literally does no wrong. Alternating between a whimpering croon and series of self-induced backing harmonies, McCombs continuously comes back to a chorus in which he somberly repeats, "You lied to me, you lied to me." Underneath a spectacle of melancholic keys and thickly reverberating guitars and bass, "Twins" speaks more to McCombs' ability than any other song I have come across. Well, that was until he released Catacombs this year. McCombs abandons the heavy reverb and psychedelic-heavy sound of past releases and opts for a crisper version of pop. His folk influences also shine through on Catacombs, which despite its stylistic differences is the best cumulative effort of McCombs' career so far. "Dreams Come True Girl" is sweet and tender with its pleading snippets of guitar, backed by a Motown-inspired bass line that moves with McCombs' haunting croon. "Prima Donna" reaches similar heights with little more than a guitar and McCombs' voice, his poetic lyrics and nasally croon portraying the same traditional alt-folk as Billy Bragg. Like Bragg, the lyrics are endlessly captivating and his musical accompaniments are sweet and tender. McCombs is continuing to grow nicely as a songwriter, although letting loose once awhile to produce another track like "Twins" would not hurt.
Cass McCombs – Dreams Come True Girl

[audio:http://mineorecords.com/mp3/mcco-dre.mp3]
——————————————————————————————————————————————-
14. Fever Ray – Fever Ray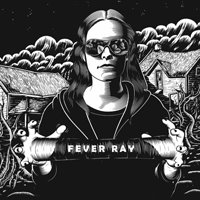 By the time that Swedish brother-sister duo Karin Dreijer Andersson and Olof Dreijer released their third full-length album in 2006, The Knife had already achieved a status as one of the most reputable electronic groups in Sweden. Two Grammi (the Swedish equivalent of the Grammys) nominations in 2003 brought them their first glimpse at national recognition. Their 2006 release, Silent Shout, shot the duo to internatonal fame with their dark and chilly electronica. Five successful singles came from it as well, giving the siblings a bit of career flexibility. Karin Dreijer Andersson has certainly kept herself busy with the debut of her new solo project, Fever Ray. One of the debut's standouts, "Now's the Only Time I Know", is an accessible example of how Andersson has carried over her engaging techniques from The Knife throughout Fever Ray's ten new songs, many of which are equal to or even surpass several tracks on Silent Shout. It is also one of the best examples of the way her vocals evolve throughout a given song in accordance to its instrumental accompaniment. Her first few lines are barren, reflected by a similar vocal track that is delayed by a few seconds. However, when a synth pad emerges and the percussion intensifies with an extra kick, her intensity rises and an extra dose of reverb is found alongside a chorus that works wonders with a bubbly bass line and trickling synths. "When I Grow Up" sees a more minimalistic approach, with a more consistently ardent delivery reminiscent of The Knife's "Like a Pen", only without the driving pulse of techno. Using a synth arpeggio as its steady heartbeat, a twinkle here and there of chirpy keys adds to the irresistibility of "Triangle Walks" in a way that, like "Now's the Only Time I Know", should appeal to listeners who have little to no familiarity with The Knife. Those who enjoyed any of The Knife's prior releases, though, will find Fever Ray's self-titled debut to be more than capable of delivering the same thrills that one of the best albums of 2006 did so effectively.
Fever Ray – Now's the Only Time I Know

[audio:http://mineorecords.com/mp3/fray-now.mp3]
——————————————————————————————————————————————-
13. Kinetic Stereokids – Kid Moves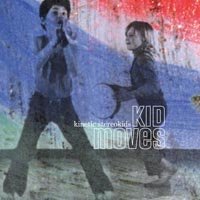 Preparing a sophomore album is always a sensitive topic. It is the band's first exposure to a world of expectations, regardless of whether your album went gold or sold ten copies. Criticism tends to be taken more prominently for the most mature artists, as these eventually come to be perceived as free constructive criticism rather than some blowhard lamenting his biased disdain for a style he personally does not enjoy. That Kinetic Stereokids have released an epic for their second album seems like a gesture of sorts, perhaps to the critics that found their 2007 debut, Basement Kids, too inconsistent for their tastes. Sometimes it was too flip-floppy, while other times it was consistent but too mundane. The impressive qualities certainly outweighed the bad ones, but it struggled like most debuts do in attempting to capture a cohesive feel throughout the album. This often relies on thematic and melodic consistencies, which are two qualities that Kinetic Stereokids' new album, Kid Moves, accomplishes with relative ease. Its length spans over 70 minutes, but the consistent focus on recapturing youth results in some of the freshest and most inventive material you are bound to hear this year. The opener, "Free Money", sounds like one of those summer jams from the '90s with its infusion of hip-hop percussion and chirpy vocals corresponding excellently with the near-improvised distortion of several electric guitars. As the band personally clarifies, fusing the sounds of Sonic Youth and the Beastie Boys is not the worst idea in the world. "Twisted Thoughts" is not as intricately interwoven but it still packs a similar punch, contrasting an automated robot voice with naturally sweet acoustics and a natural croon that shows Kinetic Stereokids as supremely talented musicians with a great knack for melody. That it is followed by the psychedelic hip-hop of "Drugs Is a Drag" is no coincidence, as Kid Moves is an album that flows with surprising precision despite its daunting stylistic diversity. "Drugs Is a Drag" later flows into some Avalanches-like mash-up that leaves me thoroughly impressed; the incorporation of guitar solos over the samples of an operatic tenor, hazy percussion, and warbled vocals make this an effort of extreme innovation, just like Kid Moves itself.
Kinetic Stereokids – Planes with Teeth

[audio:http://mineorecords.com/mp3/kkids-pla.mp3]
Kinetic Stereokids – Twisted Thoughts

[audio:http://mineorecords.com/mp3/kkids-twi.mp3]
Kinetic Stereokids – Drugs Is a Drag

[audio:http://mineorecords.com/mp3/kkids-dru.mp3]
——————————————————————————————————————————————-
12. Junior Boys – Begone Dull Care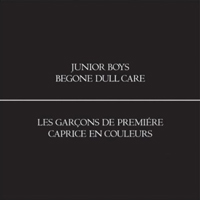 For their third album, Begone Dull Care, Junior Boys have found somewhat of a middle point between both of their preceding releases. Their grasp of illustrious pop music remains strong, even as several aspects of their music have taken a more constricted approach. Ironically, this constraint proves to be beneficial on several tracks, most notably on efforts like "Sneak a Picture" and "Parallel Lines" where the use of percussion is extremely minimal compared to their previous, more hectically involved works like on "Birthday". On "Parallel Lines", the album's opener, the percussion relies more on reverb and subdued flexibility than intensity. Combined with a bass arpeggio and a few percussively enabled samples, the introduction sounds surprisingly bare for Junior Boys' standards. However, as the track later proves, its build-up is dependent on its success. When Greenspan's vocals emerge nearly simultaneously with a brief electro-sax accompaniment and a whirring synth pad, the listener is reminded of the infectious tranquility of gems like "Teach Me How to Fight" and "Neon Rider". While Greenspan does not turn into some gaudy diva on this album, his voice is more prevalently involved in the songs. On "Bits and Pieces", one of the duo's most infectiously concise efforts to date, he alternates between a falsetto and suave electro-pop flamboyance. The song's structure is simple enough, but he brings the track to unforeseen heights during its bouncy chorus and seductively minimalistic verses. "Hazel" shows more of this vocal swagger, whether in the snappy verses or his disco-y "ooh, ooh, ooh" whimper during the club-like series of synthesized chords toward the track's conclusion. These moments are surely excellent, but few can rival the brilliance of "Sneak a Picture". Beautiful from its inception, both scratchy bass-like and fluttery synths collide in "Sneak a Picture" to establish an initially memorable melody that does nothing but get even better. When Greenspan's vocals enter the picture, he is only accompanied by a squirmy synth at the end of each measure and a high-pitched arpeggio. The latter remains steady for most of the track, but the track's brilliance derives primarily from a series of ingeniously constructed ideas that include a chorus that somehow finds the perfect meeting place between cohesiveness and precisely executed variety. Begone Dull Care was written as an ode to animator Norman McLaren, and like his genius work Junior Boys are able to create heaps of expression with minimalistic means.
——————————————————————————————————————————————-
11. The Antlers –  Hospice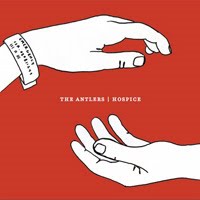 Rarely is an album as dense as Hospice so utterly captivating. Concept albums strive so hard to avoid pretentious themes that they often end up sounding overly hesitant as a result. Hospice is different though. This is a sincere, resoundingly dramatic album centered around a young home-care worker who falls in love with a patient. Frontman Peter Silberman is stunning as the haunting protagonist, his quivering vocals relay tales of anguished heartbreak that few albums this year could even compare to in sincerity alone. "I'd happily take all of those bullets inside you and put them inside of myself," he sings in "Atrophy". "I'm bound to your bedside, your eulogy singer." Rarely do words and musical accompaniments go so well together. Hospice is like a great book in the sense that it strikes such an emotional chord that you want to share it with friends. It plays like one of the most heartfelt dramas you are likely to hear all year, backed by excellent performances that circulate from the piano-led balladry of "Atrophy" to the upbeat acoustics of "Two". Silberman wrote this during a period of "social isolation" that must have also served as a period of rewarding contemplation. Like Bon Iver's Justin Vernon, he prevailed to release one of the greatest albums of the year that is propelled by a unique emotional interpretations of life's virtues and risks. Occasionally complete with horns and extravagant arrangements, The Antlers are certainly more expansive pop music but that does not detract from the intricacies. Silberman's amazing narrative abilities are enough to behold on their own, and it makes it so easy for the listener to get lost in the hazy ethereal gaze of "Shiva" or the exuberant burst of excitement during the chorus of "Bear". This certain burst is part of an excellent narrative detailing a 21st birthday of self-discovery, one that is clearly tragic and very personal despite the upbeat acoustics. It is an example of how The Antler are able to mix stellar hooks with some very realistic and sensitive issues, most of them universal in being recognized as unfortunate plights. The result that Hospice produces is utterly brilliant and highly recommended. The Antlers clearly have what it takes to be one of 2010's most talked-about acts.