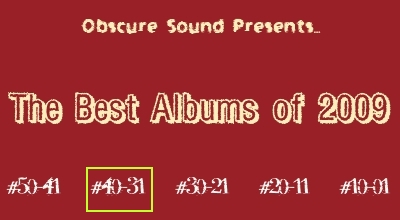 by Mike Mineo
——————————————————————————————————————————————-
40. The Leisure Society – The Sleeper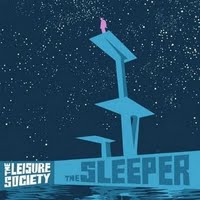 Through glimpses of luxurious chamber-pop and melodic folk, The Leisure Society present listeners with a ceaselessly soothing style that is made memorable by lead vocalist Nick Hemming's delicate voice and naturally infectious songwriting. Simplicity is a concept that The Leisure Society appear fond of, both in their charming songwriting and lyrical content. Whether they sing of yearning for the days when "life was so much simpler" in the ukulele-driven "Love's Enormous Wings" or the overemphasis on assigned tasks in "A Short Weekend Begins With Longing", it is evident that this British collective value enjoyment through the simple things in life, those in which people often overlook because of demanding schedules and occupational conformity. Abrasiveness is not found on one note throughout the 11 tracks on their debuting The Sleeper, showcasing the meticulous craft of Hemming's songwriting.  The bare effort of a ukulele eventually finds itself complemented by an upright bass, woodwinds, and sparkling keys, paving the way for the song's excellent development. The melody tends to repeat itself throughout the entire track, with the instrumental additions of a new string arrangement or woodwind accompaniment establishing the subtle melodic alterations. Considering that it is so beautiful though, it is hard to complain. The track perfectly summarizes how The Leisure Society are able to craft beautiful gems using little more than conventional structures and highly melodic instrumentation. Well, let us not forget Hemming's stellar songwriting as well. On The Sleeper, all of these forms are showcased in an accessible and memorable manner that should have listeners coming back for more, whether they are in the middle of a workday or just beginning a weekend. The Leisure Society fit nicely on both occasions, even if they tend to be partial to the latter.
The Leisure Society – Love's Enormous Wings

[audio:http://mineorecords.com/mp3/lsoc-lov.mp3]
The Leisure Society – A Short Weekend Begins with Longing

[audio:http://mineorecords.com/mp3/lsoc-ash.mp3]
——————————————————————————————————————————————-
39. Atlas Sound – Logos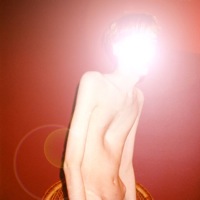 Another regular on this annual list, Bradford Cox has wowed visitors with both of his projects (Atlas Sound and Deerhunter) in the past few years. Easily one of the most interesting songwriters of the decade, Cox's erratic and stream-of-conscious tendencies bring out a rare breed of musician that is neither concerned by commercial appeal nor structural fundamentalism. The result is always something creatively willing and unpredictable, whether it involves glistening post-punk, screeching experimental-rock, or lush ambient electroncia. Bradford's most useful talent, in my opinion, is his ability to tame his ambition. Clearly he has an assortment of ideas, but his devotion to cohesiveness on each of his releases is inarguable. An early leak of Logos had Cox fuming, saying the leak was nowhere near the final product. When the final version was released, its fascinating appeal was not a surprise. Although he would have obviously preferred it never to leak, comparing a rough draft with Cox's final version simply shines a bright light on his accompanist abilities. The album's center stroke of genius, "Walkabout", finds the dreamed-about collaboration of Bradford Cox and Animal Collective's Noah Lennox come to fruition. It is absolutely gorgeous as one could imagine, ironically enough serving as one of the most pop-oriented efforts from both careers thus far. Cox and Lennox are some of the most inventive songwriters of the past few years, so to see them avoid previous ideals and stereotypes to create an absolutely stunning pop song is highly commendable. '60s AM radio meets the lovechild of "Good Vibrations" and Animal Collective's "Grass" and the result is profoundly effective. As far as the rest of Logos goes, Cox continues to marvel listeners with his raw throwback approach. "An Orchid" has an eerie air to it with heavy doses of acoustic reverb and clashing percussion. Cox's vocals take on their lovingly indistinguishable feel, generating hooks as the slow plow of muddled acoustics push forth an elegant melody that slowly unfolds into gushing melodic bliss.
Atlas Sound – Walkabout (with Noah Lennox)
[audio:http://mineorecords.com/mp3/atlas-wal.mp3]
——————————————————————————————————————————————-
38. Cats on Fire – Our Temperance Movement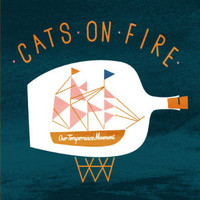 Cats on Fire take listeners back to mid-'80s Britain. Familiarly clawing jangle-pop is their trade, led by a witty vocalist that sounds part operatic and part maudlin balladeer in his somber and quivering delivery. Their familiarity to certain jangle-pop legends are evident by now, we get the point. For this familiarity to negatively impact the band's work, though, would be an absolute crime. This is simply the music they grew up on, and for once within the stream of new artists it has nothing to do with image or commercial appeal. Morrissey, Felt, and the Go-Betweens all show up for a cup of tea at some point throughout Cats on Fire's second full-length, Our Temperance Movement, but none stay and chat for too long. The treatment of their influences can be integral in determining whether an artist prefers to imitate or innovate, and tending to such obvious artists more out of respect than imitation is how Cat on Fire's evident growth in maturity is demonstrated on this sophomore effort. These are solid and impeccably arranged tracks and their precise songwriting is evident. This songwriting, a virtuous use of arpeggios, and rich melodies are the album's biggest strengths. "The Borders of This Land" is one example of this arpeggiated mastery, which can be a tricky device for pop musicians considering its tendency to run rampantly and excessively. It brings to mind how Aztec Camera's Roddy Frame impressed with his acoustic work on gems like "Oblivious", or how Johnny Marr accentuated Morrissey's sullenly unique voice with stellar guitar-centric production. The guitar work on tracks like "The Borders of This Land" and "The Steady Pace" bring to mind legendary accompanists like these, but acoustics are not the only force at work. The trickle of keys toward the conclusion of "Lay Down Your Arms", the contagious use of muted harmonics on "Letters From a Voyage to Sweden", or the burst of triumphant awe in "Horoscope" all provide plenty of satisfying variation. Our Temperance Movement is full of surprises like these, making its replay value considerably high for a pop album of its stature.
Cats on Fire – The Borders of This Land
[audio:http://mineorecords.com/mp3/cfire-bor.mp3]
Cats on Fire – Letters From a Voyage to Sweden
[audio:http://mineorecords.com/mp3/cfire-let.mp3]
——————————————————————————————————————————————-
37. Klum – We Carelessly Turned Amazingly into Nothing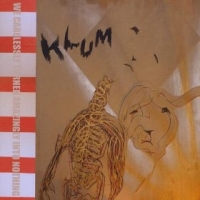 It helps when all your bandmates are multi-instrumentalists, like in the California-based Klum. This versatile aspect allows their songwriting to serve as a display of an extraordinarily impressive cumulative effort, reinforced by a mutual dedication to melodic astuteness and successful pop experimentation that each member demonstrates in their own unique way. Klum's second full-length album, We Carelessly Turned Amazingly Into Nothing, can show the band's excellent chemistry just in the quality of the eleven songs alone, but experienced listeners will likely walk away more impressed by their ceaselessly unpredictable approach and tactful cohesiveness. Klum delivers the type of experimental pop music that hardly sounds experimental, an oddly exciting result that derives from infectious melodies, uplifting brass arrangements, and an unpredictable assortment of instrumentation and vocalists. are not restricted by any linear stylistic identity. "For Sale a New Life" plays like an amiable indie-pop charmer with its twinkling keys and ukulele accompaniment, while the fascinating "The Showmen" benefits from boisterous electric guitars, backing pub-like yelps, and concise brass arrangements. The former sounds like some spawn of Unicorns and The Leisure Society, while the latter finds distinctive comparisons to Elbow, British Sea Power, and art-rockers in the vein of Franz Ferdinand and Dogs. These comparisons alone suggest a vast difference in style on a track-by-track basis, which is true. But what must not go overlooked is Klum's apparent ability to implement the stylistically diverse into a style that is honest, unique, and something that they can truly call their own. This is what they show consistently throughout We Carelessly Turned Amazingly Into Nothing and it attributes to an excellent release that this promising group should be proud of.
——————————————————————————————————————————————-
36. The xx – xx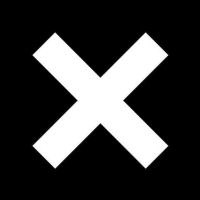 The XX playfully list their influences in regard to opposite spectrums, commercial success and cult success. It is not so much dependent on style, but instead how similar approaches can end up differing dramatically based on the pressures of derivative automation. They like everything from Aaliyah to CocoRosie, Rihanna to The Cure, and Missy Elliott to Chromatics. Some sharp contrasts, sure, but their message is clear in describing their influences this way. This London-based quartet is the antithesis of independent elitism, showing both their adoration for mainstream pop music and independent stylistic mash-ups with a sound that contains the commercially receptive allure of acts like Rihanna and Aaliyah but without the repetitive, industrialized facades that tarnish their images. It makes it even more amazing when considering the three members are barely of legal drinking age.  Like Junior Boys or early Air, The xx's debut 2.0 possesses a late-night feel that can be attributed to serene soundscapes, mostly led by a rumbling rhythm section that paces itself perfectly. It complements chilly synths and husky vocals with absolute precision, alternating between concise bass lines and highly rhythmic propulsions when the song calls for it. It helps that, like many musicians, The XX seem to work almost exclusively at night. The quality shows. Oliver Sim and Romy Madley Croft are responsible for these aforementioned vocals, showing their beautiful abilities in the form of both duets and solo accompaniments. Their voices often sound trapped in an icicle-laden cave, the reflection of reverb becoming apparent due to the minimalistic arrangements. Synthesizers and guitars collide in the beautiful "Infinity" as both interchangeably emit a soulful croon, with a slight tinge of Afro-pop being evident in the spright keys of the similarly presented "Basic Space". All 11 efforts on 2.0 unfold with beauty, elegance, and precision, never hesitant to surprise a listener with innovation enclosed in an atmosphere of ethereal beauty.
——————————————————————————————————————————————-
35. Antony and the Johnsons – The Crying Light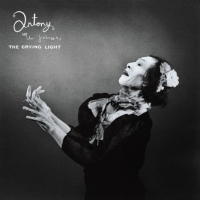 A piano is usually the only instrument Antony Hegarty needs to emit his wide range of emotions, and that is if we are being greedy. His voice is one of those rare entities that sounds beautiful and flawless regardless of accompaniment or lyrical content. The motivation for his naturalist lyrical disposition and words of worth are driven purely by his passion for music, a reverence that can be displayed through the sincere quiver in his piercing voice, the haunting arrangements he is able to so masterfully conceive, and the transcendent melancholic perspectives that are enriching rather than demoralizing or melodramatic. "One Dove" is a pretty little stunner, the sensual aroma of '50s brass sweeping up after the elegant keys and Hegarty's whimper subside into little more than a percussive rattle. I have been in love with this man's voice since their self-titled debut in 2000, but The Crying Light finds new heights for Antony in his musical ambitiousness. While previous efforts consisted mainly of ballads and occasional anthemic stomps, the exploration of various genres throughout The Crying Light is breathtaking. One can enjoy the jazzy influence of "One Dove" with its brass developments or even explore operatic musicals on Broadway with the very expressive "Everglade". A masterful and sweeping closer to an excellent album, the use of various orchestral instrumentation plays wonderfully over Antony's vocals. "Epilepsy Is Dancing" is notable for being one of the album's more accessible efforts in its rapid demeanor, restrained only by an orchestra section not all too familiar with dance music. The Crying Light brings so many interesting circumstances like these to light, in turn crafting an excellent album that sees this extraordinarily talented songwriter still finding room to grow. Few artists take such tremendous strides with each successive release as Antony.
Antony and the Johnsons – One Dove

[audio:http://mineorecords.com/mp3/anto-one.mp3]
Antony and the Johnsons – Everglade

[audio:http://mineorecords.com/mp3/anto-eve.mp3]
——————————————————————————————————————————————-
34. Foreign Born – Person to Person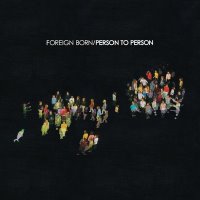 While Foreign Born's style shows accessible shades of indie-rock that would be receptive toward most contemporary fans, the diversity presented on their second album, Person to Person, is more indicative of an eclectic fusion of influences, both domestic and international. British rock is certainly a prominent influence for this talented four-piece, citing the Happy Mondays and Echo & the Bunnymen as stepping stones for their guitar-based sound. This British style of rock is fused with classic American songsmiths like Bob Dylan, Townes Van Zandt, and Harry Nilsson. Their catchy mixture of concisely implemented guitar licks, frantic percussion, and other conventional attributes of art-rock does not exactly coincide with the folksy singer/songwriter musings of Dylan or Nilsson, but their simultaneous ability to combine memorable musical accompaniments and engaging lyrical content is something that combines the broodingly infectious form of British post-punk that dominated the '80s and the interpretively heartfelt lyrical content of traditional American folk songwriters. To combine characteristics of two separate genres with differing geographical origins is risky for a young group, but Foreign Born is one of the few to prevail. Staying true to their summery interpretation of indie-pop, "Early Warnings" is a great demonstration of the group's cumulative melodic capacity and Garrett Ray has a strong presence with his fierce drumming skills. The lead guitar has the type of twang that one would expect from Little Joy, The Shins, or any other conventionally accessible indie-pop group, but the subtle variations within the track make it a treat that would benefit from a variety of listens. Listeners with a tendency to focus on the percussive elements more than anything (drummers mainly) will likely find themselves impressed at the track's end, as Ray has a tendency of restraining his percussion when vocals or instrumentation are at full force and knocking out an impressive solo when instrumental minimalism requires it. This results in a plethora of diversity throughout the album, both structurally and stylistically. Merely avoiding the sophomore slump is an achievement in itself. To make an album that trumps an already-impressive debut in several ways is a rare spectacle that is hard to rival.
[audio:http://mineorecords.com/mp3/fborn-ear.mp3]

——————————————————————————————————————————————-
33. Richard Hawley – Truelove's Gutter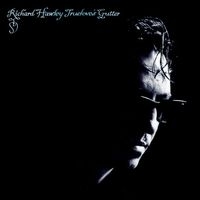 Richard Hawley continues to produce the best solo career out of any former Pulp member, releasing albums consistently enjoyable enough to separate himself entirely from any past associations.  Low-key and proud of his modest English background, Hawley has perfected the craft of luxurious and inoffensive pop music. His style has always recalled a "Wall of Sound" influence, complete with reverb-heavy strings and twinkling keys that play counteractive to the slick guitar licks and a soothing vocal presence. His last two albums, Coles Corner and Lady's Bridge, were fantastic so the success of Truelove's Gutter is not that surprising. The album's most striking track, "Open Up Your Door," is one of Hawley's best efforts to date. Backed by a stirring accompaniment of strings and guitars that propel into an emotional wrath of various interweaving orchestral instruments, it finds this simple but resounding sentiment at the forefront: "Love is so hard to find, and even harder to define."  "I've never been so sure," is the only other phrase repeated throughout this lengthily gorgeous chorus on "Open Up Your Door", but Hawley's confidence has never sounded so sincere and effective. The music really shows it too. '50s maudlin balladeers were obviously an influence for Hawley's throwback style, and his ability to integrate this with the chops he learned as Pulp's former guitarist and as a solo artist is what makes Truelove's Gutter so magical. Like his close friend and collaborator Jarvis Cocker, Hawley's work remains most appealing to an English audience. His lyrics reflect the English lifestyle to a sympathetically engaging effect, often using native landmarks of Sheffield in naming his album and song titles. Truelove's Gutter is further remarkable for expanding upon this limited ideology. A romanticized focus on universalized loss is more consistent throughout the album, with flourishes of optimism appearing in forms of instrumental capriciousness. As usual, Hawley has delivered with another outstanding album and step forward.
Richard Hawley – Open Up Your Door
[audio:http://mineorecords.com/mp3/rhaw-ope.mp3]
Richard Hawley – As the Dawn Breaks
[audio:http://mineorecords.com/mp3/rhaw-ast.mp3]
READ MORE ABOUT LADY'S BRIDGE>>>
——————————————————————————————————————————————-
32. Neon Indian – Psychic Chasms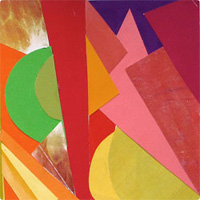 Neon Indian was clouded in ambiguity for quite some time before Alan Palomo (Vega) and Alicia Scardetta were revealed as the duo behind the illuminating glow. It followed in the footsteps of recent electronica artists, who in the vein of artists like Burial used ambiguity to their advantage. The reason for ambiguous success on Neon Indian's part is the atmospheric ability that the group conveys, evident in a style that strays on the borders of dream-pop, italo-disco, and psychedelic electronica without fully committing itself to one specific niche. The approach is consistent throughout their debut EP, Psychic Chasms, and results in one of the most promising releases of the year. In addition to using sparkling synths and hazily reverbed vocals to construct their style, they hold something in common with Sweden's Air France. They released an EP, No Way Down, in 2008 that brought their radiant electronica to the masses due to widespread acclaim. Psychic Chasms is nearly identical in length and overall quality, providing listeners with a sample that should have them excited for the duo's promising future. "6669 (I Don't Know If You Know)" shows how their music is both innovative and accessible, blending in varying elements of pop and electronic. The vibrato-led bass line is reminiscent of italo-disco and dance, but the fusion of wavering synths and tranquil vocal melodies appears more indicative of dream-pop or even shoegaze despite its technological origins. The beauty of this track arises in its multiple layers, as they accentuate one another beautifully with a blissful style of production that capitalizes on the consuming flexibility of synthesizers while maintaining a lo-fi quality that it not hindered by forceful or overly elaborate components. Although Psychic Chasms lacks the length of a consummate album, it shows enough to provide Neon Indian with the credibility they need to get their music deservedly exposed to an audience that does not have to work hard to enjoy it. This is the type of stuff that consumes and rewards the listener effortlessly.
Neon Indian – 6669 (I Don't Know If You Know)

[audio:http://mineorecords.com/mp3/nindi-666.mp3]
——————————————————————————————————————————————-
31. Afternoon Naps – Parade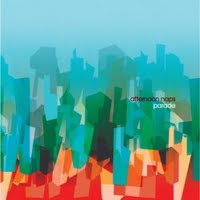 Afternoon naps are a pretty amiable thing to name your band after, even if it is hardly the most exciting. These few hours are simple but highly productive, at least in the sense that recuperation amidst a weekday's chaos is rare, and these are the reasons why it can be so enjoyable. Although somewhat misleading, this was precisely the intention the Cleveland-based Afternoon Naps had when exposing their sound. They do not hold back that their structures are traditional, their instrumental selection is restrained, or that their influences have been making great power-pop before them. It sounds familiar and simple, just like their namesake, and this is ironically why their second full-length album, Parade, has resulted in such a success. It sounds like a product of shimmering jangle-rock, catchy '60s pop, and richly arranged Brit-pop, all genres interconnected by a similar tendency to remain durable, accessible, and musically impressive throughout the simplest of appearances. Simplicity does not always correlate with predictability though; guitars, keys, synths, and bass were all lead instruments at some point for the greatest of these artists in their respective genres. Afternoon Maps should become notable with Parade for applying just this, which results in a remarkable sophomore effort that sounds both freshly invigorating and oddly nostalgic. Some of the finest creations on Parade are influenced by psychedelic-pop, as "Beach Bums" could easily show. Complete with its lead organ, bustling rhythm guitar, and accompanying acoustics, "Anything you want to ask of me just whisper it to the breeze," they both sing. "I will try my hardest not to scream as waves crash on top of me." The melodrama of '80s British post-punk and jangle-pop is certainly evident in the lyrical content and vocal tone of both singers, and the melody is more distinctively reminiscent of psychedelic-pop with its hazy underlying production and use of reverb. Parade is a colorful album with its nostalgic influences and sharp production, and it results in resounding success because most of the songs refuse to keep in a straight stylistic line.
Afternoon Naps – Mitten Fingers
[audio:http://mineorecords.com/mp3/anaps-mit.mp3]