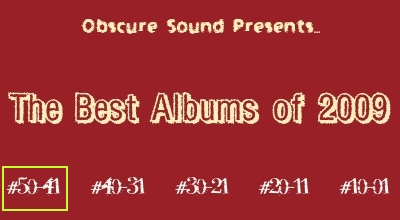 by Mike Mineo
——————————————————————————————————————————————-
50. God Help the Girl – God Help the Girl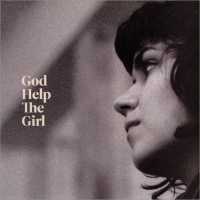 Belle & Sebastian have always been one of the finest examples of how simplicity and intricacy are not exclusive entities in music. The Glasgow-based group's melodies have always been extremely accessible, the arrangements featuring a consuming assortments of keys alongside orchestral elements that are smoothly integrated under Stuart Murdoch's wistful, choir boy-like vocals.  Murdoch revealed his initial intentions surrounding a new project, God Help the Girl, in August 2007, stating in a blog entry that he was looking for three vocalists (two girls, one guy) to help him with it. Contestants submitted a self-portrait and a recording of their vocals over instrumental versions of two Belle & Sebastian songs, "Funny Little Frog" and "The Psychiatrist Is In." As desperate as the concept may have sounded at the time, God Help the Girl's debut was a delightful effort that reminded listeners of Murdoch's remarkable past. For God Help the Girl, the style of music may be a tinge different than Belle & Sebastian, but the level of quality remains the same. The official web site coins God Help the Girl as a mixture of "musicals, sixties' girl groups, eighties' indie and, most of all, classic pop records." The charm of Murdoch's songwriting and the Belle & Sebastian band's background instrumentation is familiar and constantly refreshing, and the additional emphasis on the girl-group pop ideology provides a fascinating flux toward Murdoch's chirpy indie-pop or acoustical tales. God Help the Girl plays wonderfully with the clichés of girl groups while maintaining originality, modernistic relevance, and the majestic pop songwriting that one could come to expect on any quality Belle & Sebastian album.
God Help the Girl – God Help the Girl

[audio:http://mineorecords.com/mp3/ghelp-god.mp3]
God Help the Girl – Musicians, Please Take Heed

[audio:http://mineorecords.com/mp3/ghelp-mus.mp3]
——————————————————————————————————————————————-
49. King Midas Sound – Waiting for You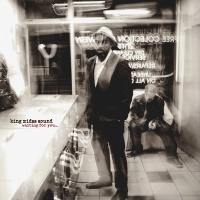 If it is possible to be ambitiously impatient, Kevin Martin would exemplify it perfectly. His ambition and impatience often clash for the listeners' enjoyment, producing a variety of projects that all encompass his ingenuity without being restrained by observational cohesiveness. He has exhibited knowledge in dozens of genres – from dubstep to surf-rock – since his emergence in the early '90s and his ambition, innovation, and preciseness have led to his abundance of projects. The Bug is his most recently notable, with last year's London Zoo appearing on my best-of. He was recently quoted as calling that project too too "caricatured" of late though, so he consequently formed King Midas Sound with friend and former collaborator Roger Robinson. They based the formation out of mutual interest for "Lovers Rock", a stylistic movement which found its peak in London during the '70s with its seductively lavish form of reggae (female vocalists, smooth soul influence, etc.). In combining Martin's originality in the fields of dubstep and electronica with Robinson's serenely hypnotic vocals, King Midas Sound is one of Martin's most fascinating ventures yet. Opener "Cool Out" sounds as if the ghosts of reggae greats congregated in a dance hall and let their spirits do the singing. Robinson's vocals are suave and accentuated as Martin employs a very choppy, reggae-oriented rhythm section. The vocals and percussive stomps are reverb-heavy as expected in the realm of dubstep, but it is never unnecessary in this case. Some electronic projects have the tendency of getting sloppy with reverb, in turn creating excess layers of sound that do nothing but tamper with the song's core. The tracks on Waiting for You are different though, as Martin and Robinson's masterful synchronization produces a sound that is at times haunting, infectious, and absolutely stunning.
King Midas Sound – Waiting For You
[audio:http://mineorecords.com/mp3/kmsound-wai.mp3]
——————————————————————————————————————————————-
48. CFCF – Continent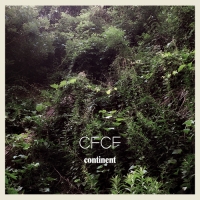 Prior to listening to CFCF's Continent, I had stumbled upon Michael Silver's extremely promising material in an odd sort of way. I had posted alongside him on a music forum for a few years, not realizing he was behind CFCF until I saw the forum's response to the outpouring of positive reviews for debut full-length. It saw plenty of acclaim but what made me check it out was not the abundance of press. Rather, Silver's modest nature surrounding the project was the selling point for me. There was no touted elitism from the man behind CFCF regarding his escalating status or current stylistic relevance, which in the age of egotistical online-savvy musicians was surprising to me.  As it turns out, Continent is one of the most masterful debuts of the year and Silver was simply letting the music do the talking. He brings listeners to a realm of absolute consistency, showcasing an extraordinary array of confidence as he stretches across realms of disco revivalism, ambient makeout bliss, and Swedish beach-foam pop. "Invitation to Love" or "Big Love" sound parts disco and parts '70s psychedelia with their booming bass and soft-rock feel, while "Letters Home" represents a form of electronic-pop complete with strings and twinkling keys that stands reminiscent of Swedish pop groups like Air France and The Tough Alliance. The cover of Fleetwood Mac's "Big Love" shows Silver's eclectic and creative virtues exceptionally well, not to mention his great grasp of keyboard-based intricacies in both melody and production. It is a great choice as well considering that the original was followed by an extended dance mix in 1987, showing its disco-oriented potential over two decades ago. It took someone like Silver to fully bring that vision out in a modernistic sense. He emits bursts of innovative brilliance like this throughout Continent with jaw-dropping appeal. Silver is one of electronica's hottest names at the moment and his reputation should continue to grow.
——————————————————————————————————————————————-
47. Camera Obscura – My Maudlin Career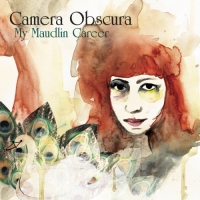 Speaking of consistency, Camera Obscura have been synonymous with it ever since their debut, Biggest Bluest Hi-Fi, in 2002. The aforementioned Stuart Murdoch produced that certain debut and, since then, the Scottish collective have spread their wings on their own and become one of the most venerable indie-pop acts of the decade. Their consistent stream of success is somewhat comparable to The New Pornographers, another one of the most consistent indie-pop acts of the decade. Never overly prevalent in their approach, Camera Obscura have played with everything from country-tinged folk to orchestral pop music in recent years, and their albums' placements on year-end charts seem imminent at this point. Their fourth album, My Maudlin Career, marks a shift in labels to 4AD, but their quality songcraft remains the same. Fans of their last album, Let's Get Out of This Country, were delighted again with a countless number of hooks practically building themselves over the grace of Tracyanne Campbell's vocals and the band's assortments of emotive strings and plucked guitars. Producer Jari Haapalainen makes it sound as if the band never left the studio after recording Let's Get Out of This Country, seeing gems like "French Navy" bring out some of Camera Obscura's most moving efforts to date. We have heard Campbell elegantly singing of heartbreak before and we know how great all those glossy strings sound over crisp guitars and brass, but Camera Obscura's ability to remain captivating and unpredictable despite such a grounded style is part of their success. They realize that fixing something that is not broken will only lead to disappointment.
Camera Obscura – Away With Murder

[audio:http://mineorecords.com/mp3/cobs-awa.mp3]
——————————————————————————————————————————————-
46. Timber Timbre – Timber Timbre
Calling your project Timber Timbre can be one way to show an admiration for the power of minimalistic differentiation, After all, Timber Timbre are able to powerfully emit an approach more powerful than any name or description  through the bare tweaking of folk, blues, and pop music. Timber Timbre's instrumental arsenal and emotional capacity most often sound like they have been generated by a deceased choir that is broodingly unaware of their non-living state, making it quite startling that the project is led by only one individual, Taylor Kirk. In combining his blues-oriented influences and tactful songwriting, he has created a project worth dying for. Kirk began his career by manufacturing a series of lo-fi, acoustic-based songs that originated from his bedroom in Toronto. Appropriately entitled Cedar Shakes, his debut involved both warmly reverberating acoustical progressions and a central lyrical focus on nature and its surroundings. His new self-titled release boasts even more, all while retaining the focus of nature. While the shrill keys and halted bass of "Lay Down in the Tall Grass" may initially to be borrowed more from Afro-pop than blues or folk, the entry of Kirk's ethereal voice once again establishes the perfect meeting point between subdued blues and evolving folk. Like "Trouble Comes Knocking", the chorus in "Lay Down in the Tall Grass" is primarily an expansion upon the original melody in the verse. Here, a shrill organ takes over the leading keys and Kirk's voice raises in intensity, all while the bass remains generally similar. "I was born white, dry, and scaly, but you still took me home," he sings. "Dreaming every night of you, shaking at the sight of you." Whether the song serves as an ode to a figure of maternity or romantic love, there is little doubt concerning Kirk's sincerity and emotional resonance. The rest of the album is just as convincing.
Timber Timbre – Lay Down in the Tall Grass

[audio:http://mineorecords.com/mp3/timbre-lay.mp3]
——————————————————————————————————————————————-
45. YACHT – See Mystery Lights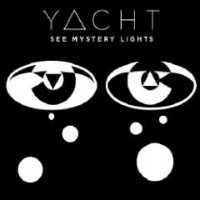 YACHT are steadily serving as the quintessential example of artistic growth, represented both by confidence and attributed experience. Sputtering percussive beats, samples in contrasting keys, and quivering vocals hardly embody the most conventional of pop music, but YACHT's resourcefulness is grounds for universal acclaim. Lead beat-maker Jona Bechtolt is now officially joined by vocalist Claire Evans, who uses a more serene delivery than her counterpart to create some much-needed variation that was lacking on YACHT's previous releases. See Mystery Lights was released on DFA Records so its dance influences are probably noted before the first listen, but this is much more than a dance album at heart. This is an extraordinary step forward in pop songwriting that transcends the conventional while retaining elements of other genres that, while not all familiar, sound relevant and suitable when aligned with dance. This is one of the reasons why fellow DFA-ers LCD Soundsystem became so successful, at least in the sense that all genres were fair game for James Murphy's dance aesthetic. After a few EPs that showed as much hesitation as promise, See Mystery Lights will likely be considered the first big step for YACHT when their genius becomes apparent in the next several years. I say that out of sheer confidence generated from this album alone; See Mystery Lights is another step in the right direction, even if it spread out from Kraut-rock to '80s post-punk. Tracks like "The Afterlife" have a certain Krautrock vibe to them with reverbed minimalist percussion, while certain moments like Bechtolt's ominous delivery during the chorus or Evans' musings en francais provide the vocalized variety to appropriately supplement the duo's exceeding ambition. Oh yeah, and if you just feel like dancing, the vocoded choppiness of "I'm In Love With a Ripper" should be literally irresistible. A more focused stylistic cohesiveness will eventually bring YACHT even bigger things, but for now See Mystery Life is a magnificent step forward. GO Y?CHT…
YACHT – I'm In Love With a Ripper

[audio:http://mineorecords.com/mp3/yacht-imi.mp3]

——————————————————————————————————————————————-
44. Wavves – Wavvves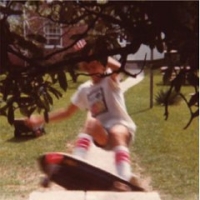 Now this is a fascinating one. We may all be thanking Nathan Williams in a few years for revitalizing a youthful subculture that long preceded contrived emo dramatics. Heavily distorted guitars and fuzzy production head Williams' project Wavves, which tends to blend both elements of noise and punk into a sound that is actually a lot cleaner than it appears. For me, it was a fantastic throwback to all things great about independent rock 'n' roll. So many artists attempt to sound "DIY" solely for appeal, but here it actually resonates with an effective quality that brings to mind both '90s grunge and '80s garage-rock in addition to flourishes of surf-rock and post-punk. I feel a bit wordy naming four different styles within one sentence but it stands rather indicative of Wavves, a project muddled in plenty of distortion but thankfully not enough to hide Williams' unnervingly brilliant melodic structures. I find that regardless of how old you are, his breakthrough album Wavvves is so universally conceptual because the past three decades have had a movement at some point that was heralded by minimalistic or lo-fi rock music. The Clean and Wire, with their concise interpretations of punk-rock, are excellent examples of this and Williams serves as a descendant of this ideology. Tracks like "Beach Demon" prove stunning with intricately shimmering guitar solos suddenly emerge out of the rough distortion, just as it is vice versa when Williams makes even the sound of distortion sound beautiful. Get ready for tons of layered goodness and surprises on Wavvves, especially since it is the type of music made by a true devotee of the DIY movement. The hype for this one is warranted and a mere listen to either "Beach Demon" or "To the Dregs" should clarify that.
——————————————————————————————————————————————-
43. Fool's Gold – Fool's Gold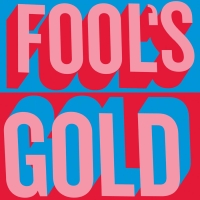 An Afro-pop revival of sorts has been well-documented throughout the past two years. Groups like Vampire Weekend have utilized subtle components of the genre to cloak a style that is only minimally different from typical indie-pop, but others like Akron/Family and The Walkmen have used it more commendably. The LA-based Fool's Gold use their adoration for Afro-pop quite prominently, but not to the flawed extent where it comprises the entirety of their audibility. What separates them from the rest is their designed usage of differing influences. In fact, "world music" might fit more aptly for Fool's Gold, as they combine everything from middle-eastern folk to jazz fusion. The Afro-pop influence is most prominent, but it is not cloaked under generic shades of Americanized pop music. Fool's Gold is a collective that is too eclectic, experienced, and ambitious for something like that. The fact that all songs are sung in Hebrew makes it even more interesting. Surprisingly enough, the language's accentuation adds wonderfully to the components of Afro-pop, most noticeably the backing vocals and constant percussion that echo the genre's traditions beautifully. "The World Is All There Is" is a track that is arguably most indicative of this, seeing a backing cast following along with Lewis Pesacov's shimmering guitar progression. Sure, Afro-pop is clearly abundant here, but there is an interesting dynamic at play. Pesacov's guitar, despite its African accompaniment, is more typical of indie-pop, while Luke Top's Hebrew vocals add yet another beautiful influence at play. Whether this song is played at an African music festival, a bar in NYC, or a hookah bar in Israel, it should go over quite well.
[audio:http://mineorecords.com/mp3/fgold-sur.mp3]

——————————————————————————————————————————————-
42. Barzin – Notes to an Absent Lover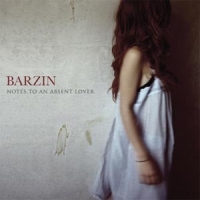 The name Barzin may sound foreign to most of you at the moment, but their newest release shows an artist that is wholly receptive to tackling past errors and altering them for the better. A mysteriously vague songwriter from Toronto, Barzin H. has been active since his group's self-titled debut in 2003. He actually began writing material in 1995, but perfectionism did not allow the results to flourish until the following decade. While not completely devoid of the somber material on his earlier releases, Barzin's third full-length manages to inject a bit of optimism in his work to provide a cohesive balance between tear-soaked pillows and chin-up ideologies. The album's thematic focus is still bleak, as most albums that deal centrally with break-ups are, but Barzin never attempts to exploit the topic with over-production or lyrical gripes. "Nobody Told Me" is an apt way to open the album, basically serving as a metaphor for Barzin's artistic growth from the time of his debut to the release of Notes to an Absent Lover. It begins somberly with nothing more than an acoustic guitar and piano, but its expansion into a full-grown accompaniment of strings, percussion, and electric guitars finds Barzin repeating one key phrase throughout the track, altering his emotional delivery each time out: "Nobody told me forgetting could be so hard." "Soft Summer Girls" is delicate in its instrumentation like the rest, but provides a reprieve from the typical content as Barzin instead nostalgically reflects upon the positive effects of relationships. And although he sings of times being passed and gone, he acknowledges love as a force that can aid one in life's hardest battles. "They take me away from the one I used to know," he sings, perhaps eluding to the outstanding capacity that Notes to an Absent Lover has to comfort those in tragedy and take them away into a realm of acceptance, emotional comfort, and quality music.
——————————————————————————————————————————————-
41. White Denim – Fits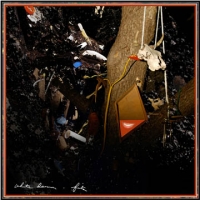 One of the first bands to release their debut under a netlabel (RCRD LBL), White Denim have swiftly moved from inexperienced garage-rockers to energetically consuming surveyors of blues, grunge, AND garage-rock with the release of Fits. Fans who enjoyed the preceding Workout Holiday may find even more value in this one. I know at least I certainly did. To see a band like this take such a step forward shows quite a lot on their part; they not only managed to evade the sophomore slump but reverse the trend entirely. Nervous three-minute pop songs are now replaced by supremely confident epics, where any notion of a song structure is rendered useless by jaw-dropping musicianship that was barely touched upon in Workout Holiday. "All Consolation" is a pinnacle for the group in its breathtaking instrumental composition. Every single instrument – from the screeching electric guitars to the brisk and bustling bass line – is played with such precision that it sounds as if White Denim is another band altogether. The hooks on previous White Denim tracks may have been signified by quick bursts of keys or fervent yelps, but this one is more developmental in tone. There are fewer in-your-face moments of infectious brilliance, but the album as a whole plays so much more fluidly and satisfyingly than any of their past material. Their new emphasis on blues is clearly a phenomenal direction for the band to take, as it shines a brighter light on the group's stellar instrumental prowess and allows the occasionally overshadowed James Petralli to tout his perfectly assimilated vocals. The Austin-based White Denim have found something special with Fits, as it touches upon a new and revolutionary sound for the group that should find them monumental success in the coming years.
White Denim – Say What You Want

[audio:http://mineorecords.com/mp3/wdenim-say.mp3]