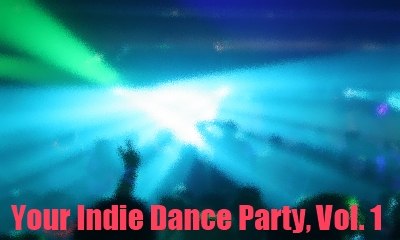 by Jay Mattson
I love to dance.  I feel that this claim deserves some clarification, though.  I'm 23 years old and have never been to a proper dance club.  The mix of top 40 rap hits and overly-conscious attendees do not appeal to me.  That being said, my college years were spent frequenting house parties with dedicated rooms full of kids dancing to the beats of off-beat artists.  With this in mind, I've scoured my music collection to find some of the best songs that can get a room full of Bright Eyes-centric hipsters up and moving.
—————————————————————————————————————–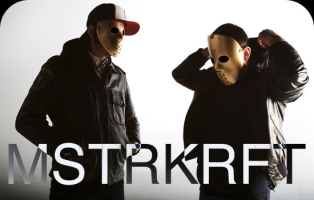 MSTRKRFT
"Bounce (feat. N.O.R.E. & Isis)
Fist of God
[audio:http://mineorecords.com/mp3/mstr-bou.mp3]
I am a huge fan of the now-defunct Death From Above 1979.  Jesse Keeler and Sebastien Grainger unfortunately parted ways, but Keeler went on to join Al-P to form MSTRKRFT, a more electronics-oriented project that still encompasses DFA1979's dance-punk essence.  "Bounce" is the first single from their sophomore album, Fist of God, and is a seriously fun listen.  Manipulation is the name of the game and MSTRKRFT is excellent at their craft.  The band has remixed songs from Bloc Party, John Legend, Little Sister, Wolfmother, Usher and many more.  The grandiose swell of "Bounce" makes you want to do just that, and bounce with them the whole way through.
—————————————————————————————————————–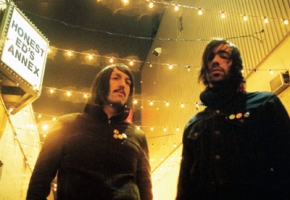 Death From Above 1979
"Blood on Our Hands (Justice Remix)"
Romance Bloody Romance: Remixes & B-Sides
[audio:http://mineorecords.com/mp3/dfa-blo.mp3]
If the original track was ill, this is deadly.  Corny word-play aside, DFA1979's remix album, which came out about a year before the duo's official split in late 2006, is amazing and redundant at the same time.  While the band employed excellent producers, more than half of the entire album is populated by remixes of their biggest singles, "Romantic Rights" and "Black History Month."  The Justice remix of "Blood on our Hands" made my list because of it's very Justice-esque attitude. Cacophonous, sporadic and electro-drenched, it took the song to a whole new level.
—————————————————————————————————————–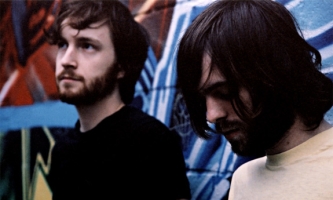 Ratatat
"Memphis Bleek – Alright"
Ratatat Remixes, Vol. 2

[audio:http://mineorecords.com/mp3/rat-mem.mp3]
I had a gamut of Ratatat music to chose from, but for the purposes of your indie dance party, the Ratatat Remixes albums are pinnacle.  Vol. 1 was released in 2004 and Vol. 2 came out in 2007.  Both albums have amazing selections restructured with Ratatat's original beats replacing the original sounds.  While almost any track from either album can work for this list, Memphis Bleek's "Alright" is a standout as it successfully integrates a piano melody into the mix that provides such a grandiose nature that it's hard to turn away.
—————————————————————————————————————–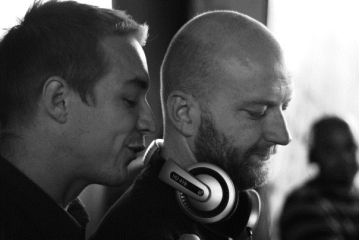 Major Lazer
"Keep It Goin' Louder (feat. Nina Sky & Ricky Blaze)"
Guns Don't Kill People, Lazers Do
[audio:http://mineorecords.com/mp3/major-kee.mp3]
I was a bit late to jump onto the Major Lazer boat.  Major Lazer is the collaboration of DJ/Producers Diplo and Switch.  Their debut album came out in June 2009 and collectively stunned the dancehall/trip-hop/reggae scenes by delivering some of the heaviest and infectious tracks in quite a while.  My favorite song on the album is "Keep It Goin' Louder", an all-out surge of electronics and dub-step beats.  Vocals from Ricky Blaze and Nina Sky compliment the mood almost perfectly.  You'll want to listen to this one on repeat.
—————————————————————————————————————–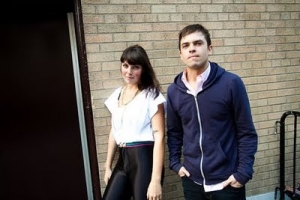 Sleigh Bells
"Crown on the Ground"
2HELLWU (CD-R)
[audio:http://mineorecords.com/mp3/sleigh-cro.mp3]
Without even a legitimate single pressed yet, Sleigh Bells is positioned to take the underground music scene by storm.  The pairing of Derek Miller (formerly of Poison the Well, of all things) and Alexis Krauss has yielded mighty results.  Focusing on growling, lo-fi aesthetic paired with throbbing beats creates a noisy, trippy, absolutely amazing dance experience.  They're already set to play both 2010 Coachella Music & Arts Festival and Pitchfork Music Festival, again, with no official releases as of this date.
—————————————————————————————————————–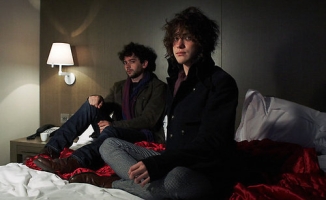 MGMT
"Kids"
Oracular Spectacular
[audio:http://mineorecords.com/mp3/mgmt-kid.mp3]
Oh, MGMT…will you ever relive this level of hype, this amount of stardom?  In 2008, Columbia Records (?!?!) released MGMT's Oracular Spectacular album to a growing audience, primarily because of the nostalgic/futuristic jam, "Kids."  It makes sense that "Kids" was MGMT's biggest hit, as it had appeared, in one iteration or another, on every one of their prior releases.  Of course, their Columbia release provided listeners with the best version, the most clean and well-produced.  And while the band achieved a sort-of international stardom, one wonders if they can make lightning strike twice (has anyone heard "Flash Delirium?; not that good.)  I'm satisfied listening to MGMT from 2008, reveling in "Kids"s stupendous minimalism fused with hazy electronic banter.
—————————————————————————————————————–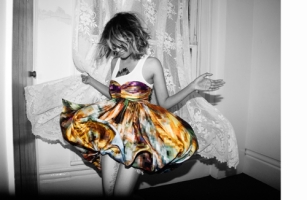 M.I.A.
"20 Dollar"
Kala
[audio:http://mineorecords.com/mp3/mia-20d.mp3]
Yes it came out in 2007, and no it's not "Paper Planes."  In fact, that track is one of my least favorite songs on Kala, M.I.A.'s last release.  "$20" is a far better, far more bumpin' alternative hip-hop track than "Paper Planes" could ever aspire to be.  This song about the Sri Lankan civil war, it's ramifications on it's people and how they're forced to take up arms is fascinating, erratically engaging and well-produced by Diplo and Switch (or Major Lazer.)
—————————————————————————————————————–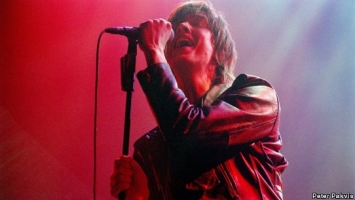 Julian Casablancas
"11th Dimension"
Phrazes for the Young
[audio:http://mineorecords.com/mp3/jcas-11t.mp3]
I never thought I'd be including a track from a member of the Strokes on a dance party list.  But alas, the world changes in surprising ways.  Casablancas' 2009 solo outing, Phrazes for the Young, was pretty damn good.  Granted, it was no Strokes album, but it satiated my thirst while I wait for the Strokes' 2010 album.  "11th Dimension" is by and far one of the best tracks on the album and perhaps the dance-iest.  Hypnotic synthesizers and Casablancas' ridiculously luring vocal stylings are a fantastic match that makes for a great track.  While it's still reminiscent of the Strokes, Casablancas has made a name for himself in the vein of electro-pop dance music (which may sound weird, but sounds excellent.)
—————————————————————————————————————–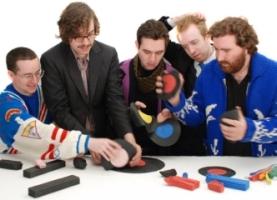 Hot Chip
"And I Was a Boy From School"
The Warning
[audio:http://mineorecords.com/mp3/hchip-and.mp3]
This has been a favorite of mine since I heard it back in 2006.  Hot Chip knows how to work their way around a dance beat and no song makes this more evident than The Warning's "And I Was a Boy From School."  A constant electro-bump sets the perfect backdrop for a 'story' of some ridiculous relationship between the song's "Boy" character and his perpetual love interest.  This one keeps the party moving.
—————————————————————————————————————–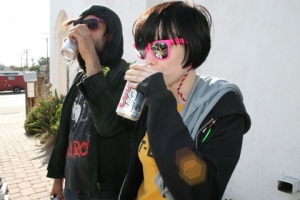 Crystal Castles
"Black Panther"
Crystal Castles
[audio:http://mineorecords.com/mp3/cry-bla.mp3]
I was lucky enough to see Crystal Castles live at Coachella Music Festival 2009 and it was amazing.  Even though they went on 30 minutes late, the electronic duo of Ethan Kath and Alice Glass can only be described as epic.  Kath's electronica/dance/techno music coupled with Glass' erratic vocals are astounding and "Black Panther", being one of the more straightforward and technically refined songs on their debut album makes it a perfect addition to any dance party playlist.