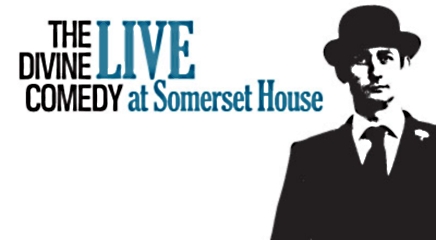 Picture this scene: a dimly-lit bar with a wide variety of liquor lined up alongside its oak walls, the multitude of bottles casting a refraction on the dozen or so guests in the room. A grand piano sits on a small, elevated stage, several feet from your comfortable red silk-laden table. Those around you are subdued but attentive, their eyes peeled on the stage. Given the choice, which living artist would you like to see sit on that piano stool and begin to play tracks from their entire catalog? Paul McCartney is a pretty obvious choice, as are Neil Young and Bruce Springsteen. Such artists are skilled enough improvisers and pianists to replicate their intricate, emotionally expansive works into a bare-bones rendition on piano. But no emotion or vigor would be lost, as musicians of their caliber are increasingly rare. They have all participated collaboratively in reputable bands, yet have shown their presence as solo artists just as powerfully. Beside the fact that shows flaunting any of these individuals' mere name are routinely sold out, their music has the rare effect of playing as resoundingly in an arena as it would in a cabaret lounge with an audience of one dozen.
Artists like these are somewhat non-existent these days. There are exceptions, even in popular music with individual personas like John Legend and John Mayer, but they are usually short-lived and have limited artistic capacity beyond their featured skill sets. Their tendencies to remain constrained to what has previously brought them success limits their growth, and eventually fans (apart from the lunatic die-hards) get tired of their shtick. With that in mind, it is hard to think of an up-and-coming artist that will have the same relevancy as a McCartney or Springsteen thirty years from now. There is simply too much commercialization, and I am simply repeating sentiments that have been written countless times before. The Divine Comedy, AKA Neil Hannon, has been executing the rare modernity of one-man acoustical performances for over twenty years, with not an ounce of publicized nonsense. This intimacy is not superficially found within his albums, which bustle with flourish orchestral arrangements, but those familiar with them find a singular personality in Hannon's songwriting.
Hannon's theatrical narratives, witty analogies, and nonchalant humor represents a prototypical '90s British singer/songwriter, like contemporaries Jarvis Cocker and Morrissey. Despite prevailing with this common archetype, Hannon does not contain an ounce of manufactured savvy. It is all him. The multi-instrumentalist practiced furiously in his parents' attic throughout his youth, refining his gifted songwriting as he furthered his instrumental dexterity. His style has not been altered significantly since his 1990 debut, Fanfare for the Comic Muse, even if the thematic prevalence of releases like the self-explanatory A Short Album About Love added some topical spice. No need to change what is working, especially when there is no pressure to do so. He could have attempted different stylistic fixtures until he hit the commercial jackpot, but Hannon is satisfied with his fanbase and material for a damn good reason. His new live release, Live at Somerset House, shows that clearly.
Hannon's catalog is consistently remarkable, his composure and personality – like Jarvis Cocker – is bursting with genuine attachment and wit, and his skills on the piano have always been notable. So easily, if I were to pick an artist from the past thirty years to sit on that intimate stage with a piano, Hannon would be at the top of the list. The closest this desire could come to being a reality is Live at Somerset House, which is a high-quality recording of his performance this past July 17th. Included are many fan favorites – like "If", "Becoming More Like Alfie", "A Lady of a Certain Age", and "Tonight We Fly" – along with more obscure efforts. One of the highlights from the latter is "Your Daddy's Car", which appeared on their best-of compilation, A Secret History…
The live version here is even better than the somewhat stale studio version. What begins as a typical romantic fare, with two lovers taking her daddy's car out for a ride, turns into morbid despair. When too much champagne and the pouring rain makes them wrap the car 'round a tree, the sprightly workings of the piano halt their continuous bristle and give way to a succession of whole notes. The busier progression resumes resumes after Hannon reveals the lovers' demise, but now his vocals take a more ferocious turn that concludes the song as a somber triumph.
The next song, "The Pop Singer's Fear of the Pollen Count", aligns with Hannon's interest point of that specific night: hay fever (AKA, allergies). This lighthearted effort is certainly more uplifting for a participating audience, who sing along with Hannon at the end of each verse in the chorus. "How can you talk that way, on such a lovely day?" he sings, "when sunshine comes your way, it's time to make some hay." The participation from the audience is delightfully intertwined in songs like these, never too distracting and actually melodically complementary. The quality of the recording, which was distributed to the lucky concert-goers directly after the show, is exceptional in this case.
It is easy to access the personable demeanor of the performance and atmosphere, even if you are sitting listening at home. Of course, for those who have never heard The Divine Comedy (which is alarming to me in itself), I would recommend a studio album first like Casanova, A Short Album About Love, or Absent Friends. But for current fans, Live at Somerset House is an irresistible treat. Renditions of "Our Mutual Friend", "Assume the Perpendicular", and "National Express" are particularly stirring, with some oddities that even the most die-hard of fans may have forgotten about. I envy all those that were in attendance, but am grateful the rest of us got to experience this in some fashion.
For more Hannon material (both live and in studio), check out my previous post on his covers of classic artists (from Bowie and Roxy Music to Jacques Brel and Randy Newman).
RIYL: Pulp, Scott Walker, Jarvis Cocker, Duke Special, The Bluetones, Richard Hawley, Randy Newman, God Help the Girl, Suede Gene, Edwyn Collins, Super Furry Animals, Teenage Fanclub, The Lightning Seeds
The Divine Comedy – Your Daddy's Car (live)
The Divine Comedy – Our Mutual Friend (live)
The Divine Comedy – Assume the Perpendicular (live)