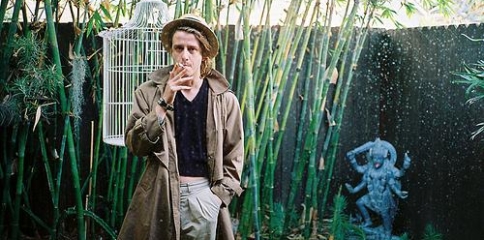 Christopher Owens reached indie-rock gold by the end of last year. After steadily putting out a handful of singles throughout the year – "Hellhole Ratrace" in July and "Lust for Life" in September – he released Girls' debut full-length, Album, to nonstop acclaim. A year-end list felt invalid without Girls' laudable effort reaching the top twenty (I had it #18 on mine). So it only makes sense that a follow-up of any kind would be widely anticipated.

Girls' new six-song EP, Broken Dreams Club, was recorded in San Francisco, but judging by the opening "Thee Oh So Protective One", you would think it was made in a tropical paradise made out of palm trees instead. The soulfully tropical feel is defined by a mariachi-like fervor, with a verse of heavily melodic guitar flutters evolving to a marching procession of horns. Owens' voice gets more perky here, and already it becomes prevalent that Girls have retained their most enjoyable aspects (hooks and no-shrills pop-rock) with some stylistic expansiveness. The sound on Broken Dreams Club is more massive and flexible than on Album. This is probably best demonstrated by "Substance" and "Alright", the latter actually implementing some free-jazz into thunderous alt-rock riffs. Radiohead comparisons are not too far off here. This is easily the most ambitious track on the release, as the instrumentation dominates any vocal cues. It even begins to resemble post-rock toward the end, and judging by these excellent closing moments I would love to see Owens pursue more of the style.
"Substance" is also pretty interesting – and pretty. As Owens sells a mystery substance that can cure all mental and physical deficiencies, the initial youthfulness makes a stern transition into a bleak plea for societal integration. "Who wants something real, when you can have nothing," he sings over a delicate '60s-inspired riff, not ascending above a somber whisper. It is a successful effort for sure, laudably not getting too caught up in the melancholic mood to ignore Girls' catchy pop-driven hooks as well. The reverbed guitar strum is one, along with the guitar lead that begins right before the three-minute mark.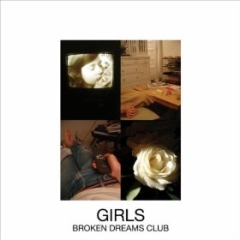 "Heartbreaker" and "Broken Dreams Club" are both on the more conventional side, the latter perhaps too much so with its languid pacing. "Heartbreaker", though, is fantastic and easily competes with any track on Album. In its gleeful progressions flying high over somber lyrics, Owens begins to resemble Felt's Lawrence in more ways than one. He packs a nasally snarl during the verse, complemented by acoustic strums that align with his heightening range. The chorus introduces a gorgeous set of keys that twinkle alongside Owens' plying "why"s, many of which add an alt-country feel expanded more upon in the subsequent "Broken Dreams Club".
The closing track, "Carolina", again brings up some surprising comparisons – Radiohead, Wilco, Sonic Youth, and Dennis Wilson. Owens' voice has sporadically resembled the late Beach Boy before, and the comparison to Wilson – who wrote two phenomenal albums – emerges most triumphantly during the song's final minutes, where Owens' "doo-wob wob wob – doo-wob wob wob" harmonizes beautifully with his enthusiastic yelps proclaiming "Carolina, caroooliina!". He sings this after a build-up that blends both post-rock and alternative. After the abrupt guitar halts and anthemic vocals in the following bridge, the vocal harmonizing feels like a calming after a storm. This is one release where the only issue is length; understandably it is generous for an EP at 35 minutes, but several of these tracks are so gorgeous that my desire for a new Girls EP has increased even more, which I didn't think was possible at this point.
9.0/10.0
RIYL: The Beach Boys, Dennis Wilson, Sonic Youth, Wilco, Bob Dylan, Jonathan Richman, Best Coast, Wavves, Surfer Blood, Real Estate, Beach House
Girls – Thee Oh So Protective One