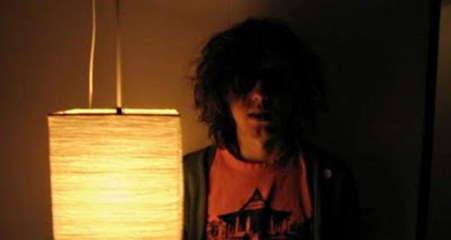 by Andrew Kaster
"Is your heart too big for you to know that its broken?" asks Mat Cothran (sole member of Coma Cinema) on the yearning denouement of Blue Suicide.  Cothran is ostensibly obsessed with the past, dwelling on failed tryst and subsequent attempts to cope. Perhaps it is presumptuous to assume that all listeners can sympathize with him, though it is this aspect in which emphasis is placed. As hard as I may have tried to avoid vicarious emotional attachment, I found myself transported back to my dimly starry-eyed teenage years, contemplating things I don't fully understand and yearning for human interaction and isolation all at once. Blue Suicide is an album caught in pensive thought, a piece of faded nostalgia that is inherently as bittersweet as our fondest memories. We naturally recall pleasure more readily than pain, though there's no escaping the fatalistic realization that those moments will never return. Throughout it all, Cothran never wallows and flounders in the melodrama. Instead, he composes himself with a sense of equanimity. This is a "bedroom record", designed for personal and contemplative use that reads more or less like an inner monologue stumbled upon (author anonymous), its text poetic and confessional while being both romanticized and beautifully honest.
Compartmentalizing heartbreaking dynamics with a pessimistic twist, "Business as Usual" coaxes you into the album's defeatist perspective. "Giving birth in the prison pit / No one cares, it's easier to quit", urges Cothran amongst layers of keyboards and a steadily charging rhythm section. The second track continues to exhibit his immaculate pop songwriting skills. While twee, "Hell" is still touching and sincere: "You are a mirror image of the God she'll never know / That created hell to show you how to be alone," he croons. Cothran continues to be fantastically consistent on sprinkling these semi-languorous melodic gems throughout the course of the album, such as on the Smashing Pumpkins-inspired "Lindsey". The greatest song Jeff Mangum never wrote, "Caroline, Please Kill Me" (without a doubt, the catchiest and most jubilant cut off of "Blue Suicide") is just as nostalgically blissful. Breezy airs of pop constantly glide throughout the album as melancholic remnants stay suspended in its rafters, always undercutting every sweet moment with a sour note.
"Blue Suicide" never relies too much on its lighter material, choosing instead to cast the spotlight on slow burners such as the mellotron-driven "Her Sinking Sun" (which recalls the fuzzy, dotting pop of "On Avery Island"), folksy Lennon-esque ballad "Gentlewoman", and condensed epics such as "Whatevering" and the title track. Things are always kept fresh, as the responsibly short song lengths (only two tracks exceed a three-minute run time) begin to crystallize into an increasingly morose narrative. Poignant sensations are also frequently made through use of eclectic instrumentation, running the gambit from folk tinged acoustic guitars, shoegazer synth, violins, trumpets, and whatever else Cothran could find lying around his home. Enamored with smeary and malleable textures, Cothran paints a lurid retroactive vista through his production techniques, resulting in something that is lo-fi, and yet, lush; it is earthly and yet ethereal. These colors never dry. Instead, they run and mix together into a beautiful mess.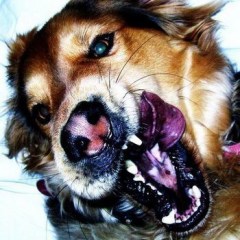 Through a kaleidoscope of sounds, instruments, and production techniques, listeners are provided lyrics addressing various emotional vicissitudes. We are beckoned to "run from the past as it explodes", a past that releases feelings of fading ontological consciousness. Blue Suicide might as well be the guidebook on how to be alone, as Cothran manages to somehow find warmth and company in lonely solitude. It is the perfect soundtrack to those introspective late night walks; the sensation of disappearing and reappearing awaiting you in every movement between the light of streetlamps and the dark veil of the AM. Sometimes desperately searching for happiness ("Caroline please kill me, send my spirit to your mind and I will hang out with your feelings until the end of time"), and sometimes given into placid depression ("Being alive makes me feel like a whore / And it's nice, it's alright, I am already bored"), his words and feelings are murky, mysterious, and in constant flux. Probably the most totally exposed moment is found on the track "Eva Angelina" (a pseudo-tribute to the pornographic actress of the same name), lyrically detailing slow and lonely personal decay. No friends, no motivations, no plans. Cothran confines to Eva Angelina through the chorus ("I want to know…what Eva Angelina knows") and reinforces this assumption through the verses:
"Working in a state of fear
Been crying underwater the last few years
Spent inside a house I hate
Paper peeling off the walls
A work devoid of all meaning
Blood inside your head begins boiling
To a surface that I have not seen yet
Watching your parents bury your first pet"
It's hard not to sound hyperbolic when writing about an album that delivers a knock-out punch like this one; it is an album so consistent and refreshing without actually reinventing the genre in any way. It could be said that Blue Suicide is merely a knit-quilt of indie-rock's finest yarns. What sets this apart from the seemingly endless waves of homespun indie-pop is the sheer amount of professionalism and ear for melody that this grassroots magician has. In a world where indie rockers have "evolved" from slackers to messiahs, Mat Cothran has position himself squarely in the middle and recorded a nonchalant emotional epic free of any pretension, nostalgia pandering, or lofty expectations. There's a natural charm to the works of Coma Cinema as potential brevity is traded in for retrogressive subtlety. There are no attempts to make this album sound any bigger than what it is: just the weekend project of some presumably lonely guy, recorded in various basements, garages, and sheds. Blue Suicide is an album of such high caliber that it puts yesteryear's over-hyped and better-equipped critical darlings to shame, and it stands as a testament to the rising potential of humble songwriters working out of the confines of their dated home studios. If all artistic potential is fully realized in one brilliant and creative gust, consider Blue Suicide a fucking tsunami.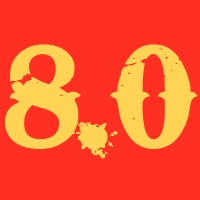 Coma Cinema – Business As Usual