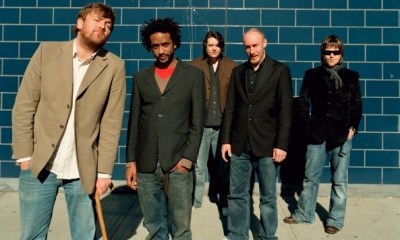 by Andrew Wallace Chamings
2009's The Seldom Seen Kid managed a one-two punch that was seemingly impossible: it won the much coveted British Mercury Music Prize and sold a lot of records. This gave Mancunian art-rockers Elbow some long overdue admiration across the industry and some space to choose their next direction. As husky front man Guy Garvey put it, "It's the first album we've made without the comedy anvil hanging over our heads." With Build a Rocket Boys!, Elbow have not returned with more arena-filling choruses, beautiful as they were. Instead, their fifth full-length boasts a sparser sound and a lament on lost youth. In fact, there are no recognizable hits on the self-produced album. First single, "Neat Little Rows" is a rare misstep on an album that rocks out but always feels like its building up to something that never quite arrives.
Garvey's lyrics have always been worth scratching on a class desk, and Build a Rocket Boys! maintains this tradition. On album highlight "Lippy Kids" Garvey's soft howl sings of wayward English teenagers loitering on street corners with a lyrical deftness that can rightfully be compared to Morrissey or Stuart Murdoch. "Stealing booze and hour-long hungry kisses, and nobody knew me at home anymore," he sings. Garvey sounds like he is genuinely yearning for a return to the chaos of adolescence, and it's hard not to want to put your arm around him and reminisce through the rainy streets together.
The swaggering guitar and hefty groove of 2009's infectious "Grounds for Divorce" are largely missing this time around, making way for a more stripped down and elegant sound. However, the band's go-to trick of repeating a melodic hook through strings and a vast collection of voices (on this album, the Halle Youth Choir are used) is still here. The epic album opener, "The Birds" coda, exemplifies this. Its arrangements open up subtly to cello stabs and delicate synth pops that the sound extremely interesting, occurring before the epic coda to boot.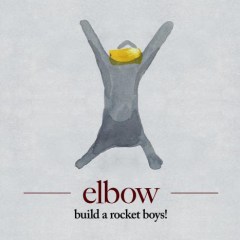 "With Love" and "Neat Little Rows" both owe a debt to LCD Soundsystem, with clear production, big bass thumps and hand claps. But it is not until the following track; "Jesus Is a Rochdale Girl", that the album finds its real heart. The soft folk song gets up close and personal with Garvey as he whispers "I have a single heartbreak, I celebrate and mourn" over a clear acoustic guitar and soft electric piano waves. The song has an emotional weight, but also a light touch that is comparable to Jeff Tweedy, or even Neil Young at his most fragile. This beauty is echoed on the piano-led "The River" and the sweeping but humble album closer, "Dear Friends".
When Garvey sings "He openly wept as he listened to me" on the simple analogous ode "The River", it's a clear moment of delicate splendor. After spending 2011 trying to decipher Thom Yorke's breathing patterns and listening to PJ Harvey sing through the medium of a World War 1 soldier, it's a welcome, affecting and direct vocal that you can turn up, sit back and get lost in (versus resting your ear on the speaker wondering if Jonny just played a guitar line). It's somewhat harder to go on the journey back with Garvey on the more bombastic, orchestral numbers, such as "High Ideals", which never quite reaches the soaring heights of 2009's "On a Day Like This", and is too precisely produced and stripped-down to let the band find their groove.
When bands make albums about nostalgia and the golden days of youth, it often misses the mark. It can feel like being forced to weep at old photographs and soak up saccharine memories (Mr. Oberst). Arcade Fire managed it last year by making it an epic war in which we could all take a side and sing along. Elbow succeeds here as Garvey manages to avoid mawkish sentimentality, and takes us with him on a candid look into his past through a dry wit, arresting voice, and a big heart.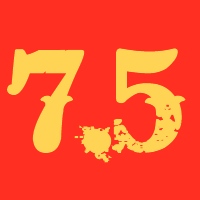 Elbow – Jesus Is a Rochdale Girl
Official Site / MySpace / BUY