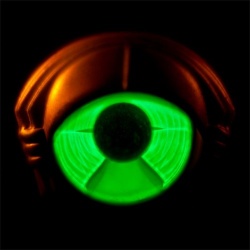 by Jay Mattson
I can still remember hearing my first My Morning Jacket song. It was "One Big Holiday" off the album It Still Moves. Eight years later, I can still remember how that initial exposure made me feel. My Morning Jacket continually produce material on a grand scale; everything this band makes has a larger-than-life, mesmerizing quality that speaks to the band's prowess as musicians and performers.
Even their 2008 experiment, Evil Urges, while disliked by many, still showcased their talent in genres different from their past endeavors. It was a risky move to abandon past tendencies to the degree they did, but I enjoyed Evil Urges, and I feel it will stand the test of time as one of their more solid recordings, if not most avant-garde.
I mention these two aspects of the band because this is precisely what Circuital does best; it showcases the melding of an experimental nature with the tempo and grandeur of their signature style. While Evil Urges was enjoyable, it lacked the sweeping psychedelic grooves and sultry guitar solos (as opposed to powerful, supersonic ones) which Circuital has in spades. The album opener, "Victory Dance", actually sounds more like a closer, with epic keyboards leading to a swell that doesn't really "pay off" in the traditional sense so much as it leaves you feeling satisfied with the swell.
The title track is the most broken song on the album, which is interesting since the two share a name. Filled with virtuous guitar work and an impressive riff around the five-minute mark, "Circuital" does a lot right by combining these aspects with Jim James' soothing vocals. And while the meaty center of this song is infectious and invigorating, the beginning and end are slow, dragging and boring. I can somewhat understand creating a bookends-type of song, but "Circuital" doesn't quite pull this off without being a bit annoying.
The next few tracks are all excellent examples of how My Morning Jacket has experimented without stepping too far out of their core sound. While Evil Urges proved they could play music outside of their normal repertoire, Circuital has the band exploring their original style and taking it in new directions. "Wonderful (The Way I Feel)" is a nice semi-acoustic track that shows off the minimal side of MMJ. Like the title track (and most songs on the album), "Outta My System" is a slow-burning jam that gets progressively interesting toward its conclusion. It also sounds the most reminiscent of Z-era My Morning Jacket.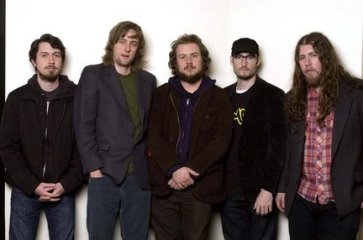 The most interesting and most frustrating track on  Circuital is "Holdin' on to Black Metal", a psychedelic surf/bayou epic that presents one the band's darkest interpretations. The first time I listened to the full track, I was taken aback by its complete departure from any previous MMJ sound, even from Evil Urges. The song includes eerie backup vocals and a jarring, staccato bass line that jumps at you while sinking into itself. Beyond an oddly placed dip around three minutes, the melody rarely strays from its marching beat.
"First Light" is one of the few tracks that jumps in head first and unfortunately suffers for that. While every other song feels at least somewhat structured, "First Light" sounds like it was jumbled together from leftovers of other songs. The odd combination of instruments is less interesting and more tedious. The sonic guitar work that pops up from time to time is pretty damn bad-ass, and I wish the entire song was built around that riff, but alas.
"First Light" begins with a dull murmur, and the final three tracks continue that streak and act mostly as filler. It's unfortunate that James couldn't find stronger tracks to close with. "You Wanna Freak Out" (in a subtle slight to its own title), "Slow Slow Tune" and "Movin' Away" are all unmemorable, uninspired and bland. And while technically proficient, the band doesn't sound as dedicated as on past records.
The passion and energy seen on earlier My Morning Jacket albums is absent on Circuital. "Holdin' on to Black Metal" aside, every track sounds forced, almost like they were obligated instead of wanting to record a new album. The first half of the album highlights experimentation, while the second half sluggishly pushes toward the end. Hardcore MMJ fans will salivate over every inch of this collection because it marks a slight return to stylistic roots, but more casual fans will probably find a few songs to love and not much else.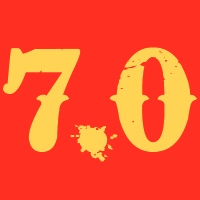 My Morning Jacket – Holdin' on to Black Metal
My Morning Jacket – Wonderful (The Way I Feel)
Official Site / MySpace / BUY