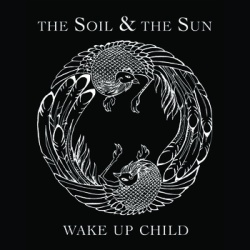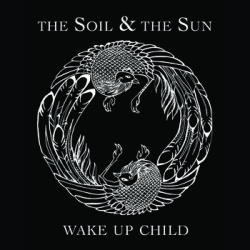 The recent trends in psychedelia gravitate more toward the sprawling trebly end of things, beds of sound instead of pointed guitar attacks. This can sometimes lead to an almost complete lack of definition, a sense of sea-sickness from being left on waves of sound for too long, the only percussion sounding like someone tapping a pen on a desk. The focus is put so heavily on harmony that it floats alone and adrift.
The Soil & the Sun avoid this pitfall somewhat, but still leave listeners in a sonic landscape replete with distortion but lacking in edges. What separates a group like Iron and Wine from one like Animal Collective is that Animal Collective was unafraid to embrace more abrasive qualities; the repeated screeching at the end of a song like "Grass" helped give definition to atmosphere. The Soil & the Sun attempt this sort of cathartic outburst sporadically throughout their new album Wake Up, Child – particularly at the end of "WestDownRightUpLeftEast" –   but it still doesn't provide an answer to the rhythmic monotony.
But I'm being unfair; though this is a record of melodies left adrift simply to create atmospheres, the melodies themselves are quite catchy and pleasant, even when mediocre and somewhat bland. This would be a good record to do homework or housework to. If it were a significant other, it would be a self-sufficient if somewhat distant one, willing to be cheerful when engaged but without any particularly felt desire to push the status quo or approach any emotional state tangible enough to be stepped upon.
In standout tracks like "Raised in Glory", TSS manages to take one of their seemingly improvisation-based grooves to a place it wasn't originally. The result, a slow dialing up of tensions, makes one look for other similar moments of transformation on an album unfortunately lacking in them.
When measured in the light of posterity, it will be vocalist Alex's voice which will be most treasured by cultural anthropologists; though one might not believe in true generics, his voice is to 2010's psych-pop what the Grand Union white label "Beer" was to actual spirits; an answer in the abstract, an attempt to flatten a spectrum. It isn't unpleasant, but one is somewhat spooked to see a specific person in the Halloween attire of an archetype.
Harmonizing, the vocalists come to fairly standard chords, made somewhat compelling by their soft and pillowy timbre. These are not Beach Boys harmonies, nor the sound-beds of Gregorian chant, but rather breathy clouds of sound.
The consistently lush instrumentation can grow tiresome. Though instruments come in and out of the mix occasionally, none are allowed to develop a particular character in the arrangements used. When a particularly appealing melody is discovered, the band repeats it like one would repeat mantra-like mumbles when drunk or tired.
Despite all this, Wake Up, Child is a competently made psych record, and should be a delightful addition to all those Iron and Wine and Anathallo records languishing in your collection.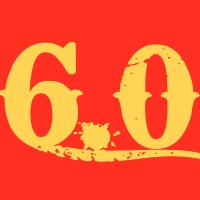 The Soil & the Sun – Spirit of Memory

The Soil & the Sun – WestDownRightUpLeftEast