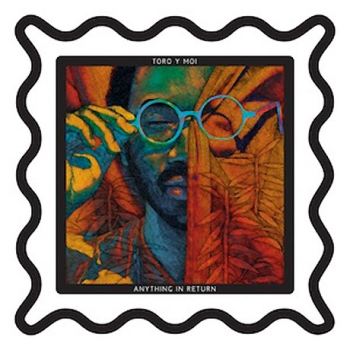 Toro Y Moi, the solo project of South Carolina-based Chaz Bundick, announced his third full-length today. Due out January 22nd, Anything in Return will emphasize hip-hop samples and house, with "darker atmospheres" and more "languid funk" compared to Bundick's past efforts. A press release mentioned the hip-hop emphasis coinciding with "4/4 beats and deftly employed effects usually associated with house music." "I'm just trying to make sincere pop music that's not all processed and bubblegum," Bundick told Interview Magazine. "Underground isn't always relevant; I want to see what's popular, then put my own spin on it."
The new album's first single, "So Many Details", will likely precede its January 22nd release date on Carpark Records. Although this is Bundick's first full-length since last year's Underneath the Pine (2011: #11), he has been plenty busy the past year; Bundick released an EP (Freaking Out), a single on Caribou's Jiaolong label, and a box set entitled June 2009 that showcased material written during the summer of '09, before his debut album Causers of This was recorded.
Though chillwave has earned somewhat of a shoddy reputation recently with an excess of imitators attempting to excel with style over substance, Bundick crafts some of the most tasteful forms of the style you'll find. He helped kick-start the movement for a reason. Check out some highlights from his previous work below, along with the new album's tracklisting. He's easily one of my favorites.
Anything in Return
1. Harm in Change
2. Say That
3. So Many Details
4. Rose Quartz
5. Touch
6. Cola
7. Studies
8. High Living
9. Grown Up Calls
10. Cake
11. Day One
12. Never Matter
13. How's It Wrong

MP3: Toro y Moi – "Go With You"

MP3: Toro Y Moi – "Drive South"

MP3: Toro Y Moi – "Freaking Out"