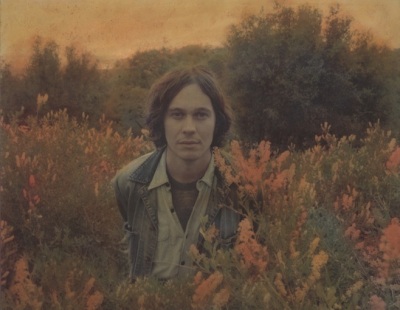 The titans of the chillwave, Washed Out, have announced a new album, Paracosm, which will be released on August 13th via Sub Pop records. It intends to "explore the album's namesake phenomenon, where people create detailed imaginary worlds." The solo project of Ernest Greene last released an album with the entrancing Within and Without in 2011, #21 in our list of top albums for that year. The first single off Paracosm will be "It All Feels Right", with other track names including "Don't Give Up", "All I Know", "Falling Back", "Weightless", "Great Escape", and "All Over Now".
Paracosm represents a mode of instrumental expansion for Greene. He and producer Ben Allen (Deerhunter, Animal Collective, Gnarls Barkley), who also produced Within and Without, culled sounds from other 50 instruments and samples. They recorded Paracosm between Athens and Atlanta, Georgia. The album utilizes "old keyboards like the Mellotron, Chamberlin, Novatron, and Optigan." Check out the album teaser below.
Washed Out 2013 Tour Dates:
08/24 – Monterey, CA @ First City Festival
08/25 – Los Angeles, CA @ FYF Fest
08/31 – Seattle, WA @ Bumbershoot Festival
09/14 – Detroit, MI @ Laneway Festival
More tour dates to come.