#01-10   ///   #11-20   ///   #21-30   ///   #31-40   ///   #41-50
————————————————————————————————————————-
50. Stars in Coma – The Ghosts Were Prolific In Our Minds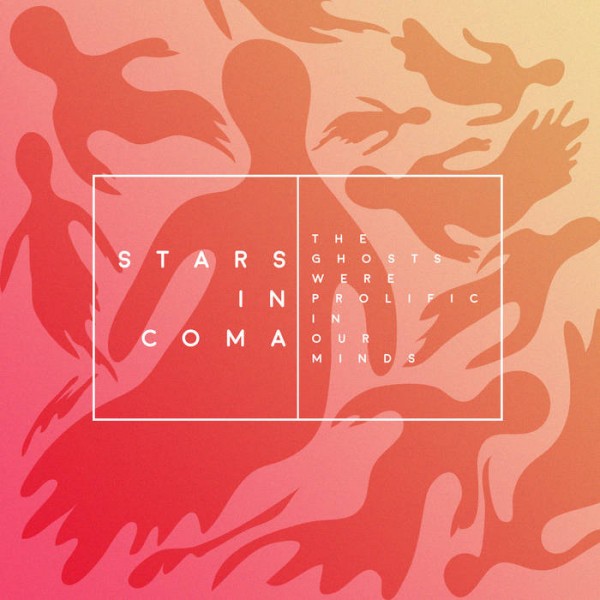 Swedish pop group Stars in Coma do great justice to their native country's pop music history. Their style spans in reminiscence from ABBA's orchestra-laden and punchy pop to the idiosyncrasies of contemporary Swedish songwriters, like Jens Lekman and Eric Berglund. In a way, Stars in Coma sound like a cohesive hybrid of their pop genius natives, with a familiarity to their sound all while being excitingly new. The group's latest album The Ghosts Were Prolific In Our Minds was produced during a creative streak in the spring of 2015, producing a sound more electronic than their past work, but one retaining their wonderful spirit for hook-laden pop joy.
————————————————————————————————————————-
49. TOPAZ – Phrases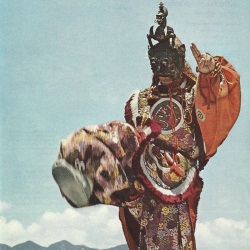 TOPAZ is a 22-year-old Chicago native churning out colorfully atmospheric psych-pop gems. His new EP, Phrases, is a very impressive collection of six tracks that tout TOPAZ' forte, which on the opener "Lies" shows itself as opening with fluttering acoustics, lush vocals, and distant twinkles – before evolving into a stunning psych-pop eruption; it's an enjoyable structural and stylistic trend throughout the release. From the reflective playful vocals on "Take After You" collaborating gorgeously with the slick guitars and synth warbles, to the Washed Out-esque chillwave exploration on "Singa" (with a wonderful touch of sophisti-pop toward the end), the entirety of Phrases is very impressive.
————————————————————————————————————————-
48. Holly Herndon – Platform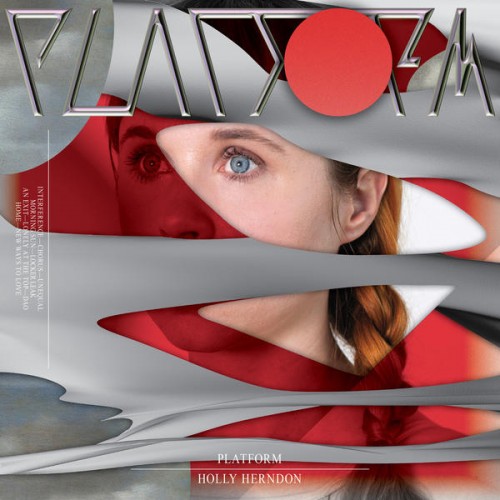 Bay Area-based Holly Herndon releases her finest album to date with Platform, a texturally rich accomplishment that rides on Herndon's ability to utilize her own vocal samples, regardless of tone. Somewhere between the realms of glitch-pop and IDM, Herndon merges the robotic and automated with the natural, using her vocal sample-laden approach as a resourceful tool for forming unconventional pop structures. In addition to this is an emphasis on modern technology, with various familiar and nostalgic "computer sounds" finding their way into tracks. Whether it's the haunting, ghostly choir-like effect of "Unequal" or the spine-chilling ASMR directness of "Lonely at the Top", Platform provides an engaging listening experience, from its organic chills to technological beauty.
————————————————————————————————————————-
47. Tobias Jesso Jr. – Goon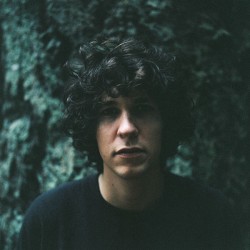 A piano-centric male singer/songwriter isn't exactly the most unique type of artist, though many who fall under this classification suffer from a sort-of nonchalance and contentedness in their work simply sounding melodic or cohesive to the ears. That isn't the only end-goal for Tobias Jesso Jr., who on Goon takes a common instrumental arsenal and lets his songwriting do the talking, with evolution present in tracks where other artists with similar arsenals would not dare to venture beyond conventions. "How Could You Babe" treks from contemplative and subdued verses into an effervescent chorus that is wonderfully demonstrative of Jesso's heart-tugging croon. Like Cass McCombs, Jesso can turn initially barren melodies into songs of considerable developmental depth. Goon is easy to listen and surrender to.
————————————————————————————————————————-
46. Beach House – Depression Cherry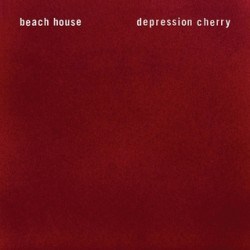 Beach House released two albums in 2015, Depression Cherry being the less gripping of the two but still a pleasant effort nonetheless. An effort like "Sparks" show an enjoyable fascination with shoegaze, the track's glistening guitars and discordant synths, while "Space Song" doesn't enter any new stylistic territory whatsoever – but remains one of the prettiest songs of the year, mostly because when a Beach House track works – that's the case. Gliding guitars, playful synth arpeggios, and Victoria Legrand's always-serene vocals provide Beach House comfort food of sorts throughout, even as tracks like "Wildflower" and the overly repetitive "10:37" seem too far removed from being awake. I like Beach House a ton, and all of their prior albums have been at least Top 20 for me, but Depression Cherry didn't hook me as hoped.
————————————————————————————————————————-
45. Everyday Life – Cycles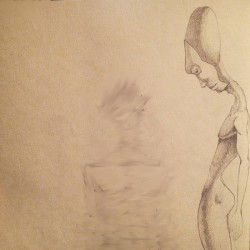 The twangy jangle-pop of Blue Plutos was always very enjoyable to me — particularly the track "Shadow Chateau". With a sound reminiscent of Felt, The Go-Betweens, The Church and other '80s jangle-pop greats, they really struck a sweet spot. So I was delighted to find out that one of Blue Plutos' members, Tyler Agnew, started another project in 2015 called Everyday Life alongside lifelong friend Tana Sirois, who provides delicate vocals throughout their album Cycles. While not as jangly or poppy as Blue Plutos, the project shows Agnew's songwriting with the most affecting emotional resonance and atmospheric power to date. The release centers around the theme of growing older, but not as gracefully as hoped. Recorded in early 2015 in Agnew's Brooklyn apartment, the release's sound merges several of Agnew's inspirations, particularly that of ambient music and samplers, who mesh with his admiration for singer-songwriters in the vein of Elliott Smith and Dan Fogelberg. The result is is a memorable one, with hypnotic vocals, fluttering acoustics, and spacey synths resulting in an atmospheric and convincing sound.
————————————————————————————————————————-
44. Shmohawk – Shmohawk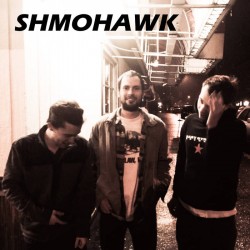 Power-pop done right, from a new band, is harder to find than it sounds. So, Shmohawk's eponymous album really caught my attention in a good way.   Featuring a comfortable cast of songs featuring rollicking rock guitars, soothing power-pop twangs, and flavorful harmonicas, John McFarland's vocals add a constantly engaging element that acts like a mixture of Tom Petty's suave infectiousness and Alex Chilton's anthemic fervor. The first two tracks, in particular the crunchy chorus of "Herding Sheeple" and the longingly contagious "Everything I Want Is Nothing I Can Own", showcase what to expect from the rest of the album — hook-filled greatness not common in today's rock music. I made some lofty comparisons when I first heard them – to the likes of The Byrds, Big Star, The Replacements – and those still stand.
————————————————————————————————————————-
43. Sonder Saloon – Mackinaw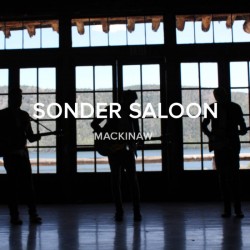 The debut EP from Los Angeles-based Sonder Saloon hearkens immediate comparisons to Fleet Foxes' own debut, which touted a rich sound of richly reverberating acoustics, soaring vocal harmonies, and a generally serene out-in-the-woods-alone sorta sound. So, it makes sense that this talented trio recorded their Mackinaw EP in a secluded cabin in the Utah mountains. Some bands may retreat to a cabin in search of a musical ethos in gimmick-y form, but Sonder Saloon truly did it for real, as the songs throughout the EP resonate with an almost-spiritual folk quality that's quite difficult to tap into, isolated cabin or no. Standout track "Who You Are" gets at the heart of their sound. The first few moments will hook you in immediately, the lonesome acoustic twang reminiscent of Deer Tick's oft-initial approach. Though rather than his nasally lead, Sonder Saloon are led by beautifully ethereal vocals with commendable multi-layering production capabilities. The rest of the EP is just as good, from the trickling autumnal beauty of opener "Roads" to nostalgic ballad "Childhood".
————————————————————————————————————————-
42. Natalie Prass – Natalie Prass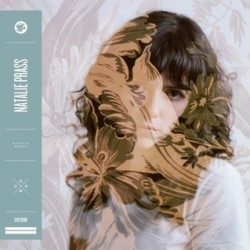 The full-length debut from Natalie Prass shows a singer/songwriter with a delicate voice playing a form of music that's old-fashioned and straight-to-the-point, with various orchestral embellishments collaborating with her sugar-sweet vocals for a delightfully anachronistic pop sound infused with smokey blues. The album is very easy to listen to in the background, as is the case with any solid pop release, but digging further into each track on here shows more than just pleasant nostalgic-pop decor. Camera Obscura is an immediate reference point, as their romantic and hook-laden tracks that soar between orchestral bliss and plain-spoken acoustics achieves similar captivation. Prass injects the blues for good measure. Efforts like "Bird of Prey" and "Violently" work across 5+ minutes of impressive development, the former a more sweeping pop song and the latter demonstrative of emotional build-ups. Prass is capable of both modes of songwriting on her debut, an ear-pleaser if there ever was one.
————————————————————————————————————————-
41. Bleach Athletixx – Close Up 001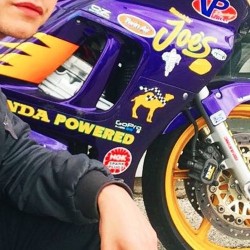 I was hoping Bleach Athletixx would put out some compilation release of sorts this year to recap his numerous singles, so I could include some of his tracks in the yearly best-of. Sure enough, he released a collected singles EP in December on Close Up of The Serene, a Milwaukee-based label and club night series. It's good enough to qualify; Close Up 001 shows four tracks from the project of Max Holiday, a young electro-pop songwriter/producer with an energetic knack for hooks. "California Future" is absolutely a standout. Gradual instrument additions, from guitar distortion to an exotic-sounding synth, continue the irresistible build-up. The moment before each chorus, with Holiday's emotive vocals overlapping with a stuttering keyboard, provides for a devastating hook that leads swiftly into the delicious chorus. It's brief at barely over two minutes, but "California Future" is one hell of an exciting track nonetheless, showcasing the concisely youthful sound throughout the release's other three tracks, including the equally irresistible "American Made Motorcycle".
————————————————————————————————————————-