#01-10   ///   #11-20   ///   #21-30   ///   #31-40   ///   #41-50
————————————————————————————————————————-
20. Twerps – Range Anxiety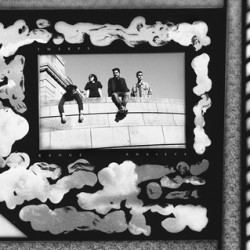 Twerps' gorgeous 2009 single "Dreamin'" introduced me to the Aussie rockers, who sported a fond resemblance to native greats The Go-Betweens (snarling enthusiasm of more energetic efforts like "Man O'Sand to Girl O'Sea") in their jangly take on guitar-pop. 2012 single "Work It Out" was more of the same goodness, as was their eponymous full-length release a year prior. Now that the band has a few releases out and is no longer an up-and-comer, it's pleasant that Range Anxiety reflects that; specifically, it shows a group with a very focused vision and confident delivery with their most accomplished effort yet, with various alt-rock implementations in addition to their rich jangly formations. Lyrics of breakups and heartbreak seem enjoyably contrasted by bright and slick guitar riffs that recall jangle-rock's heyday, ranging from the cool nonchalance of the flawless "I Don't Mind" to the glowing nature of "New Moves", both thematically focused around a realization of things not quite working out as intended. As far as this group and Range Anxiety is concerned though, practically everything works; it's a very admirable effort from the Australian rockers.
————————————————————————————————————————-
19. Sleater-Kinney – No Cities to Love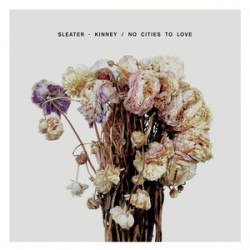 In one way, Sleater-Kinney's No Cities to Love is comfort food for longtime fans whose cravings have just been satiated after a decade of waiting. Sure, all their members have been involved with worthwhile projects in that span, but there's no harm in reuniting a band whose catalog is as decisively consistent as Sleater-Kinney's. Their eighth full-length continues along with that consistency, drawing acclaim as one of the group's best for a mostly straightforward structural approach (three-minute long tracks of Sleater-Kinney's hook-y post-punk/alt-rock signature sound, with tracks that always sound on the verge of a beautiful eruption) that's both a wonderful treat for longtime fans and a fine way for new ones to introduce themselves to early indie-rock royalty, with a discography that warrants digging into. Longtime producer John Goodmanson and the group have crafted an album that sounds uniquely Sleater-Kinney, reflecting on some of the group's most lovable remnants while looking confidently toward the future.
————————————————————————————————————————-
18. Drake – If You're Reading This It's Too Late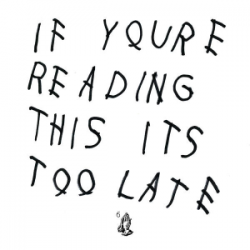 Drake's newest departs a bit from the late-night theatrics of some recent output, though that's not to say the sound isn't nocturnal; the deep grumbling bass and sullen synth pads are still present in much of the material, though certain melodic developments and vocal techniques – like the alternating club-beat lushness and pitch-alternating vocals on "Preach" – inject some effervescence into his continuously evolving sound. A 17-track mixtape released to the surprise of many, If You're Reading This It's Too Late strategically straddles between ego-fueled swagger and success-driven paranoia, particularly on the excellent "Energy", where Drake touches on everything from Facebook timeline convos to distrust in the industry over an ominous piano loop. The release is chock-full of engaging lyrical content and varied deliveries, from the punchy "Energy" to melancholic synth-soul ballad "Jungle", continuing to entrench Drake as worthy of the annual spotlight.
————————————————————————————————————————-
17. Vince Staples – Summertime '06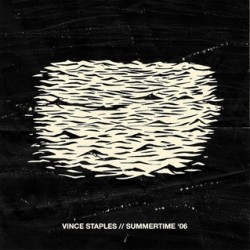 Kendrick's good kid, m.A.A.d city set the bar for this generation's coming-of-age hip-hop narrative, that masterpiece essentially becoming an imminent template for aspiring rappers with poetic anecdotal fury to unleash. It's certainly one place to look for inspiration, but in its vein Vince Staples' Summertime '06 – the 22-year-old's debut – doesn't fall too far from the tree, exposing the various prejudices and hardships experienced as a Long Beach resident, Ramona Park specifically. The two tracks entitled "Ramona Park" on the album are instrumentals with calm sounds – ocean trickles, a baby's laughter, seagulls – interrupted by gunshots. It provides an effective starting point, showing a sense of tragic community frustration. "They never taught me how to be a man, only how to be a shooter," Staples says on the absolutely stunning "Summertime", lamenting over a bleak beat with both symphonic and electronic elements; it's one of many tracks on the release with engaging and creative production providing a stunning accompaniment to Staples' worthwhile words. All 20 tracks here contribute to an unforgettable release that any fan of thematic hip-hop should be hooked on immediately. Staples is a star in the making.
————————————————————————————————————————-
16. Jamie xx – In Colour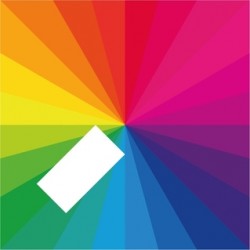 The xx's emergence as one of the world's most recognizable electronic acts is old news by now, though some are just tuning into a member's burgeoning solo career via the excellent In Colour, an affirmation that member Jamie Smith is using the project to explore some deeper corners of his rhythmically inclined and highly atmospheric sound. Jamie has released a slew of singles the past several years and put out an album, We're New Here, with Gil-Scott Heron in 2011, though In Colour feels like his first true solo full-length to date, thanks largely to a strong sense of cohesiveness despite the audible exploration. Colorful expansions within fairly minimalist dark-bass movements is an enjoyable trend throughout, evidenced nicely by the final two minutes of opener "Gosh", where a squiggly playful synth combines with a rumbling bass and enthusiastic party-vocal samples. "SeeSaw" rides on gentle female vocals and a futuristic synth-pop sound, the active percussion reminiscent of glitch-pop's shifting tendencies. Meanwhile, "Stranger in a Room" blends the worlds of Italo-disco and minimalist alternative-pop for a nocturnal Chromatics-esque success. In all, In Colour is a wildly entertaining and eclectic release that continues to show Jamie's growths as a songwriter and willingness to alternate between enjoyable conventions and left-field soundscapes.
————————————————————————————————————————-
15. Courtney Barnett – Sometimes I Sit and Think, and Sometimes I Just Sit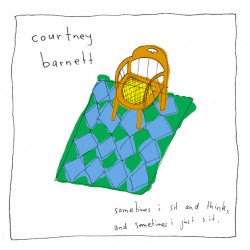 There's always room for captivating fuzz-filled indie-rock records of years past in one's collection, especially as the number of quality no-frills rock acts today isn't exactly climbing. Barnett's debut and the aforementioned Sleater-Kinney release were both 2015's testament to strong, female-fronted indie-rock that could have been released in 1993 or 2016; endearingly, it's hard to tell the difference. There's a sense of "things are crazy right now, but fuck it; I can deal with it" all throughout the album, especially on "Pedestrian at Best", which recalls Blur's energetic near-spoken-word Brit-pop just as it does those aforementioned slices of alt-rock nostalgia, all over an "existential time crisis" that the mounting vocal pace reflects. By contrast, "An Illustration of Loneliness" chugs along in more subdued form, where Barnett croons nonchalantly and the tight chorus never branches out too ambitiously, held together by the hypnotic bass draw. It's not hard to see why this exciting debut made the Top 10 on The Guardian, The AV Club, Pitchfork, Stereogum, and countless others this year.
————————————————————————————————————————-
14. Jlin – Dark Energy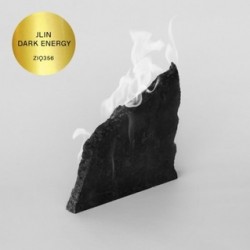 Jerrilynn Patton is a steel mill worker from Gary, Indiana who produces an unsettling vein of electronic music on his debut full-length Dark Energy, weaving hip-hop and soul samples around hectic synth constructions and uncomfortable samples, ranging from horror films to random screams. The approach reminds of World's End Girlfriend, especially Patton's captivating string-percussion correspondence; the ability of swift strings, ghostly choir samples, and very active hip-hop percussion to come together cohesively and melodically on efforts like "Black Ballet" is a testament to Patton's skill-set, inspired by the juke/footwork scene of Chicago in its intimidatingly swift and dark approach. It would be awesome to watch street dance battles to the entirety of Dark Energy, but even without visual accompaniment the album is one brilliantly produced soundscape of dark, grimy urban anxiety, where fancy footwork may be one's only resolve.
————————————————————————————————————————-
13. Kurt Vile – b'lieve i'm goin down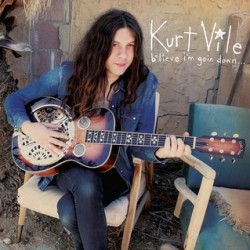 Kurt Vile's previous album, 2013's Wakin on a Pretty Daze, was jam-packed with goodness – from gorgeous pop and sweltering psych-rock ("Girl Called Alex", "Air Bud") to lulled southern twangs ("Shame Chamber", "Too Hard"). The constant among the album's tracks was that they all sounded warm and inviting, its spaciousness and timeless-sounding nature making it my second favorite album of that year. While his newest – b'lieve i'm goin down – never reached the heights of its predecessor for me, it's still a very solid release. To be expected, it's warm and hugely melodic, with Vile's endearing vocals sounding like they're always half-joking, a la Leonard Cohen. From the rollicking acoustical power of "That's Life, tho (almost hate to say)" – which sounds enjoyably inspired by the desert sunsets Vile no doubt experienced during the album's recording process – to the crunchy throwback "Dust Bunnies", b'lieve i'm goin down is another success from a singer/songwriter with a gift for songs that hang loose and bring about a smile.
————————————————————————————————————————-
12. Beach House – Thank Your Lucky Stars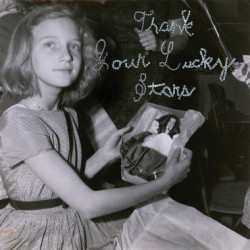 The second and stronger of Beach House's two full-lengths released in 2015, Thank Your Lucky Stars is a darker affair with a more focused output than Depression Cherry. It touts a more convincing atmospheric grasp – even as it recalls Beach House's earlier, more winter-laden sound. Very indicative of this is "She's So Lovely"; the very faint percussion, haunting key-guitar reflections, and generally subdued feeling hearken more to early Beach House gems like "Tokyo Witch", hazy yet supremely captivating. Fans will feel as if they've entered a mellowed-out time machine comparative to the overly bright and somewhat disjointed Depression Cherry. Beyond that stylistic adjustment, the songs here are simply very strong here; "Elegy to the Void" is a master-work of building synth arpeggios and Victoria Legrand's enthralling croon, giving way to Alex Scally's effervescent guitar trickles through the build-up. "Common Girl" and "Majorette" also stand out. Thank Your Lucky Stars is a slight throwback to Beach House's formative sound, all while proving it's far from overly contrived at this point.
————————————————————————————————————————-
11. Kamasi Washington – The Epic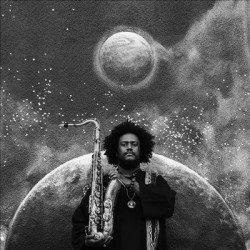 2015 genuinely seemed like the years of debuts from artists who sound far from inexperienced; I can't recall a year in recent memory where so many debuts were as creatively powerful and stylistically daring. Los Angeles-based progressive-jazz artist Kamasi Washington unleashes something very special on his own debut The Epic, starting with the intro "Change of the Guard", where ELO-like orchestral-pop elements combine with vibrant jazz to result in a uniquely riveting sound that's part cinematic big-screen and part basement-club. The range on the release is phenomenal, spanning from spacey psych-rock influences to experimental jazz in the vein of Coltrane. From the lushly seductive and trippy "Isabelle" to exotic mover "Re Run" and a beautiful cover of "Clair De Lune", the release is full of flavor and color. Also a saxophonist on Kendrick Lamar's To Pimp a Butterfly, it's safe to say that Kamasi Washington had a wildly successful 2015. Here's to that resulting in more Kamasi tunes this year and beyond.
————————————————————————————————————————-