#01-10   ///   #11-20   ///   #21-30   ///   #31-40   ///   #41-50
————————————————————————————————————————-
40. California Death – California Death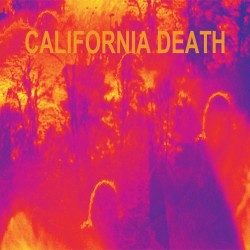 Hailing from Richmond, Virginia, California Death is a four-piece that produces a wonderfully hypnotic blend of dream-pop, psych-rock, and shoegaze. Leading off their impressive self-titled album is the track "Wake", a nice representation of the band's numerous strengths. Possessing nonchalant and rhythmically responsive vocals reminiscent of post-punk acts like Pavement, it's backed comfortably by a very bustling rhythm section and series of shimmering guitar leads, all melodically delectable. California Death's citing of influences such as Slowdive and My Bloody Valentine is quite legitimate, as the group's textural abilities are quite evident on this track alone. Digging into the album more, highlights include the post-punk jangle of "Postmodern Lover" (with hints of The Chameleons UK) and "Masquerade", a nice shimmering example of shoegaze-y guitar-pop.
————————————————————————————————————————-
39. Björk – Vulnicura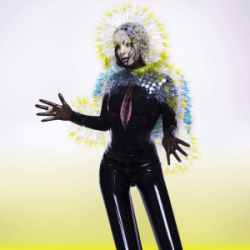 Björk has three decades of success, though even by her standards Vulnicura has drawn considerable acclaim. Her ninth full-length is indeed an accomplishment, unexpectedly not the easiest listen – as we've anticipated with howling vocals and artistic repetition of the past – but certainly more so than several of her recent records, which Vulnicura trumps for the most part. The addition of producer Arca has really livened up her sound, with his fractured and abstract beats traveling unpredictable routes hand-in-hand with Björk's oft-enthralling vocals and stunning string arrangements (particularly on "Family" and "Lionsong"). Vulnicura is truly one of the most fascinating break-up albums you'll hear, with Björk's former relationship with Matthew Barney, who seems the focus of several notions of abandonment in lyrics on "Black Lake". Vulnicura is a very personal album with genuine artistic spirit that adds well to Björk's discography, the gloom and heartbreak used as a strength rather than a detractor.
————————————————————————————————————————-
38. Jenny Hval – Apocalypse, girl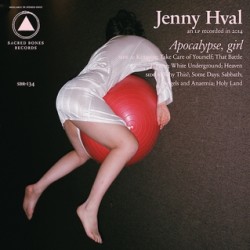 I've been a fan of Jenny Hval's music since back in '08, when her project Rockettothesky impressed with an eclectic array of styles that she described as "an invocation of the voices of the dead." Almost a decade later and it's fun to see how Hval's career has grown, as anticipated by the potential of Rockettothesky back then.  Recorded in 2014 and released a year later Apocalypse, girl is an atmospherically rich album that continuously expands while never abandoning Hval's penchant for pop hooks. Her tracks tend to incorporate the lyrically unforgettable with lingering melodies. For instance, "That Battle Is Over" is led by haunting organs and Hval's self-doubting lyrics, contrasted nicely by a confident vocal delivery that passionately scowls "feminism is over/ socialism is over/ I can consume what I want now." This is likely the album's most straightforward pop effort, as abstractness and structural ingenuity are more prominent in other tracks, but they all manage to achieve cohesiveness within Hval's own bizarro-pop world.
————————————————————————————————————————-
37. The Plastics – In Threes

Based out of Cape Town, The Plastics' music sounds like it's perpetually in sunshine (without ever getting sunburn). Their third full-length, In Threes, is a breezy run-through of illuminated pop gems; it's a truly impressive assortment of highly polished power-pop with a continuously sharp melodic edge. Several tracks do tout some familiar comfort in terms of stylistic comparisons; the glitzy swagger of "All I Really Want" reminds of an Arctic Monkeys/Pulp hybrid (as good as it sounds), while "None of the Others" is reminiscent of Rooney's debut (an underrated pop album) in its hook-filled looseness. But all in all, The Plastics churn out their own brand of effervescent power-pop, one that probably is more akin to The Flaming Lips' earlier psych-pop digs, though with a more bustling and energetically illuminated pace reflective of modern art-rock.
————————————————————————————————————————-
36. Dr. Dre – Compton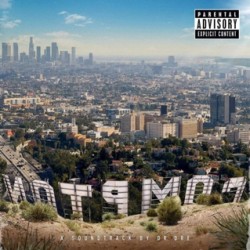 The long-anticipated Compton comes 16 years after Dr. Dre's previous full-length, 1999's 2001. Since then, Dre has affirmed his status as one of hip-hop's most legendary and successful producers, with an endless list of hits and key industry collaborations. Even with all that, 2015 was a big year for his brand in some time, with the film release of Straight Outta Compton relatively coinciding with the album. According to Dre, Compton's production process was reportedly inspired by being on the film's set. Regardless, it's a typically successful and immaculately polished release from him, with helping contributions from Ice Cube, Snoop Dog, Kendrick Lamar, and Eminem. In terms of wondering if Dre's still "got it", it's not a question; one merely needs to listen to "Genocide" – a revved-up gem featuring some fantastic Kendrick verses – to see that it's so, on both the production and spitfire ends. The rest is similarly accomplished, serving as an enjoyable and self-congratulatory victory lap for Andre Romelle Young.
————————————————————————————————————————-
35. Century of Ecstasy – Decade in the Shade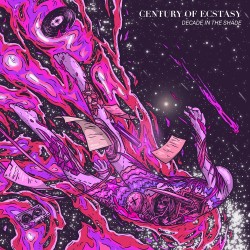 Swedish singer/songwriter Joakim Persson began his solo lo-fi project, Century of Ecstasy, over a decade ago at home. His debut album, Decade in the Shade, was in-the-making for quite some time, but wow is it worth Persson's very impressive output is reminiscent of psych-rock/pop acts like Kurt Vile, War on Drugs, and Tame Impala in his merging of swirling soundscapes with infectiously hypnotic melodies. Some interesting production techniques are involved in his sound as well. Persson utilizes a re-amping technique to help his low-key and smooth baselines stand out against his striking psychedelic guitar melodies. Using a variety of smaller guitar amps enabled his overdubbed vocals and additional instrumentation to not get lost in the mix; the result is a wonderfully cohesive slab of psychedelia, enhanced by his Neil Young-esque croon. Loose drum loops mixed with drowned-out vocals contribute to the lushly hypnotic vibes. The style lends to an otherworldly atmosphere that is smoothly akin to various rock staples of the past and present.
————————————————————————————————————————-
34. Destroyer – Poison Season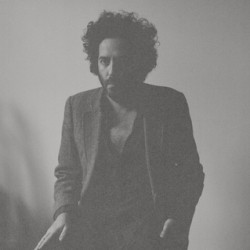 Destroyer's 2011 album Kaputt is one of my favorites of the decade (it was 2011's best), though I certainly wouldn't anticipate a songwriter like Dan Bejar – always of a creatively capricious nature – to attempt to replicate that sound again. Still, I was pleased to see some of Kaputt's elements carry over into Poison Season, which paints a similar sorta nighttime melancholy in instrumental choices (especially with the entries of orchestra and brass) and homage-laden philosophy, even if the overall experience is less cohesive than the masterful Kaputt. Still, Poison Season is a solid album from a songwriter always worth checking out. Several trcks provide an eclectic glimpse; Springsteen-esque rocker "Dream Lover" is fun even if it lacks the depth Bejar listeners are familiar with, but there's plenty of depth elsewhere – from masterful orchestral builder "Forces From Above", which hearkens to Kaputt influence Bryan Ferry in the string-laden nonchalance, to the sweeping cinematic lushness of "Bangkok". There's always at least one of atmospheric beauty or rampant infectious hooks in a Dan Bejar track, often both, and the efforts here are no exception.
————————————————————————————————————————-
33. Future – DS2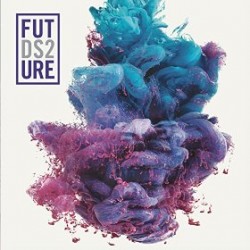 DS2 – aka Dirty Sprite 2 (as the album's first track will confirm) – provides an interesting contrast between lush spacey beats and looming ominousness; the Atlanta-based rapper shows a unique atmospheric grasp throughout the album that provides considerable versatility for a talented producer(s), which DS2 has in Metro Boomin. The stylistic growth is appreciated for a rapper of Future's caliber, as the decision to shift his sound to a more otherworldly and bleak sound – in departure from somewhat effervescent pop – is more compatible for his lyrical strengths (here the hero-villain dynamic in an ever-changing world) and husky delivery. Twinkling synth arpeggios in minor key and dead-in-space vocal reflections are common production maneuvers throughout, like on highlights "Slave Master" and "Blow a Bag", one of the more brightened-up efforts on the release. Future has seemingly departed from a tropical paradise and into a more intimidating, otherwordly exterior, but one that fits him well and sets his career trajectory as increasingly promising.
————————————————————————————————————————-
32. GGOOLLDD – For the Night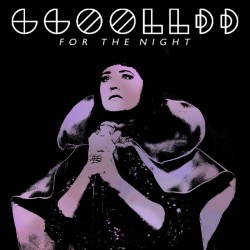 GGOOLLDD's sleek sound struck me back in 2014 with the track "Younger Days", a solid blend of '80s post-punk with more recent synth-pop infatuations (Frankie Rose was a good comparison at the time). The past year or so has found the Milwaukee-based group refining their sound even more, gravitating more toward the synth-pop spectrum and wonderfully dancing the fine line between ultimate radio-friendly accessibility and impressive stylistic ingenuity. Vocalist Margaret Butler is in command throughout their new EP's 17 minutes, her impressive range and passion highlighting tracks from shimmering stunner "City Lights" to enthusiastic party-time opener "All Night". All four tracks on the For the Night EP are tops, though it's particularly easy to marvel at the punchy magic of "All Night". Synth stabs and Butler's effect-laden vocals gently get things started, with a perfect storm of automated percussion and glitzy synths stomping forth at 00:39, topped off with a chilling guitar line. It's an exhilarating peek at the group's successful intent.
————————————————————————————————————————-
31. Panda Bear – Panda Bear Meets the Grim Reaper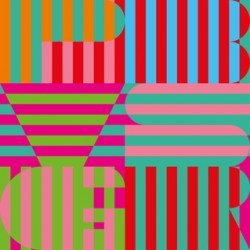 Noah Lennox (Panda Bear) has drifted in and out of Animal Collective involvement the past decade or so, always there to aid in new releases from the group but also noticeably intent on expanding as a solo artist, showcased by 2007's Person Pitch and 2011's Tomboy. Lennox never has an issue crafting a captivating psychedelic-pop record, though critics of Tomboy tended to express longing for more rhythmic involvement, as such was the penchant of Lennox' previous projects/efforts. Those critics will likely be delighted to find that Lennox' 2015 release, Panda Bear Meets the Grim Reaper, is one of his most rhythmically active in some time, evidenced anywhere from bouncy psych-rocker "Come to Your Senses" to the funky vocal range-playing on "Mr Noah". Some prior projects have felt no issue with relatively unpredictable song structures, and although Grim Reaper is certainly far from predictable, the release's tendency to work around one main riff or loop provides a refreshing sense of accessibility, allowing for the many beautiful intricacies in Lennox' always-strong creative songwriting to shine through.
————————————————————————————————————————-