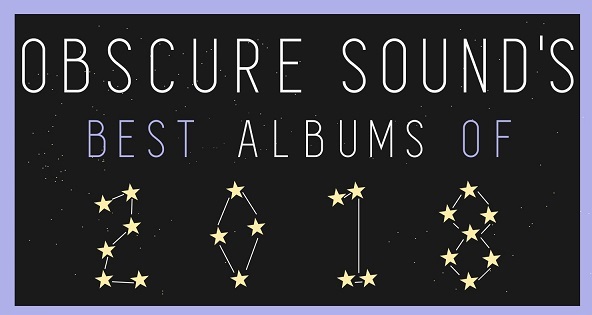 ——————————————————————————————————————————————
50. Orchid Mantis – Yellow House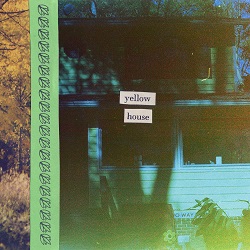 The striking Yellow House is an impressive showcase from Atlanta-based project Orchid Mantis. Its consuming aesthetic is evident on the release's self-title track, which succeeds on bouncy keys, twangy guitars, and an overall dreamy haze. The track shifts into second gear at 01:51, when the guitar work and hypnotic keys assumes a very Beach House-esque glow. Like all Orchid Mantis tracks to date, there's a consuming, mesmerizing quality in both the soundscape and melody, making for a very memorable listen.
——————————————————————————————————————————————
49. Frankie Cosmos – Vessel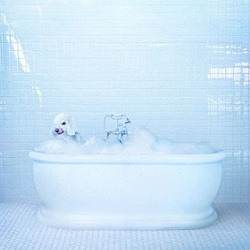 Greta Kline's Sub Pop debut retains the personable lyrics and quaintly infectious melodies of her past efforts, while providing an uptick in expansiveness. Specifically, the album's guitar tones show more variance in tones. The percussion assumes a brisker and more prominent role. Still, Kline remains true to her ascended stature in NYC's DIY scene, the 18 tracks appearing sprawling at first glance, though easy to digest in reality. Many are under two minutes, admiring a punk-infused DIY charm in more ways than one. From piano ballad "Ur Up" to the twee-infused falling-in-love retrospection Being Alive," and catchy indie-rocker "Jesse," there's ample good material on Vessel.
——————————————————————————————————————————————
48. Iceage – Beyondless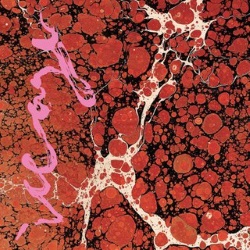 Danish punk rockers impress with vigor on their fourth album Beyondless, a natural progression from the band's earlier, chaotic sound into one with more introspection, even as ferocity is still prevalent from the get-go with opening track "Hurrah." Here, thickly reverberating guitars accompany an increasingly passionate vocal delivery, until the clanging guitars at 03:18 unleash a gripping fury. The haunting cabaret feel of "Showtime" and the brooding crawl of "Catch It" show ample variation in tempo and aesthetic, further solidifying this release as one with engaging variety and quality songwriting.
——————————————————————————————————————————————
47. The Field – Infinite Moment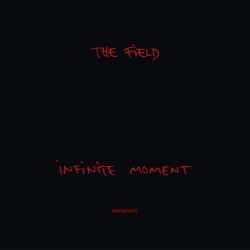 Swedish producer Axel Willner made this list in 2007 with the effervescent success From Here We Go Sublime, a brilliant release. The project has evolved steadily throughout the years, retaining a hypnotic sample-forward spirit, though shifting more into a nocturnal-set sound. His sixth album Infinite Moment is a serenely gripping success that continues that progression, infusing aspects like dub and shoegaze alongside melodic feedback and ghostly vocal samples. These vocal samples rarely evolve more than serving as a rhythmic or murmured accompaniment, though always fit cohesively, as is the case from the building glow on opening track "Made of Steel, Made of Stone." Despite its nocturnal tones, the tracks often develop toward daylight, with glimpses of sunlight emerging as samples and synths beautifully interlope.
——————————————————————————————————————————————
46. Eleanor Friedberger – Rebound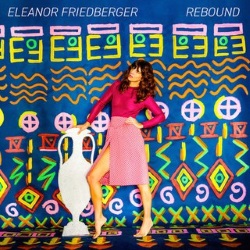 Eleanor Friedberger's solo pursuits show a refreshing change of pace from her Fiery Furnaces days, where innovation was always on display though sometimes at the expense of intimidating concepts or song structures. With 2016's New View and 2018's Rebound, the artist emphasizes melody and mood — the latter lending '80s-inspired atmospheric charm, with lush synths and chugging guitars accompanying her sharp vocals. From the piano-laden hop of "Make Me a Song" to the lulling synth-pop flow of "The Letter," Friedberger is at the top of her melodic game. "Are We Good?" is a particularly notable standout, with flickering synths and guitar swipes accompanying a consuming vocal delivery. Rebound is quality.
——————————————————————————————————————————————
45. Gruff Rhys – Babelsburg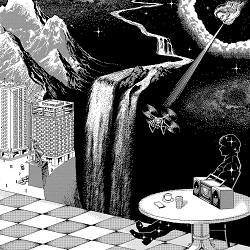 Gruff Rhys' pop songwriting genius has been on display for decades at this point, spanning back to Super Furry Animals' glorious heyday. His solo material tends to add some thoughtfulness to the mix while retaining a melodic focus. His fifth solo album Babelsberg works around the concept of humanity attempting to build a tower to heaven, though it resulting in humanity's demise — an interesting take on the Tower of Babel. This concept is accompanied by rich lushness courtesy of the BBC National Orchestra of Wales, a 72-piece orchestra. This is a comforting, harmonious release that may lack the punch some SFA fans crave, though those familiar with Rhys' solo material should find it one of his most rewarding offerings, especially with highlights like "Frontier Man" and "Oh Dear!"
——————————————————————————————————————————————
44. Damien Jurado – The Horizon Just Laughed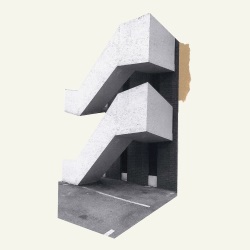 The Seattle-based Jurado is one of indie music's most prolific creators, fueling dozens of combined albums and EPs throughout 20 years. Richard Swift was at his side for the past four original albums, producing with his special touch, until Swift's passing in July 2018. Thus, Jurado pursues his own production here on The Horizon Just Laughed, Jurado's  first entirely self-produced LP. Scaled back are some of the psychedelic, hypnotic glows of his Swift collaborations, and emerging is a personal, folk-driven base that ranges from sparse acoustics on "Lou-Jean" to warm, twangy melodic folk like "Percy Faith." Psychedelia emerges in the final two tracks, particularly on highlight "Florence-Jean," though primarily this is quality traditional folk produced by an enduring figure who endures for good reason.
——————————————————————————————————————————————
43. No Age – Snares Like a Haircut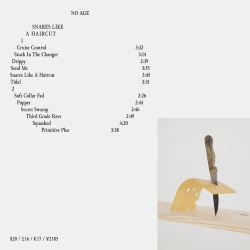 No Age's 2013 album An Object drew praise for meshing a fuzzy, shoegaze-y pop sound with a punk-friendly energy and engaging ambience, and with Snares Like a Haircut they show much of the same sound. Now with label Drag City, shoegaze-pop thrillers like "Cruise Control" sit alongside Sonic Youth-minded rockers like "Tidal," with more ambient efforts like "Squashed" adding further dimension. The sax-laden "Third Grade Rave" also does well in departing from the approach a bit, to keep things fresh. While this may not be like An Object in terms of consistency, Snares Like a Haircut is a winner of a record.
——————————————————————————————————————————————
42. First Aid Kit – Ruins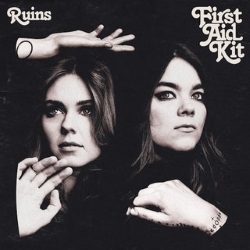 Swedish folk duo First Aid Kit took hold of me with 2012 album The Lion's Roar, scaling my year-end list that year for its resonating folk sound and strongly yearning vocals. 2014's Stay Gold was of similar quality, and after a brief hiatus the duo is back with <Ruins. Teaming with producer Tucker Martine (My Morning Jacket, The Decemberists), the release is gripping from the get-go — "Rebel Heart" haunts with creeping guitars and strings over the rousing vocals, while next track "It's a Shame" adds spirited acoustics and key-laden spirit to results in a brisker, more content sound. Ruins is a welcome return.
——————————————————————————————————————————————
41. Father John Misty – God's Favorite Customer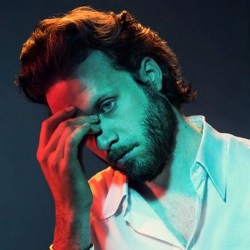 Father John Misty shows he's still on top of his game and worthy of continued mainstream praise with his fourth studio album God's Favorite Customer. The project of Josh Tillman has been a perennial powerhouse for year-end lists like these, his output being consistent and gripping. This particular release concerns the themes of "misadventure" and "heartache," inspired by a period where Tillman felt lost. Tracks like "The Songwriter" and "Please Don't Die" appear as earnest, captivating takes on the demanding life of a touring musician, whose creative spirit still results in annual albums despite the travels. Tillman's captivating melodic qualities and knack for narrative remain as strong as ever, even at the expense here of some tongue-in-cheek humor apparent on past releases. This project remains consuming, and I hope that Tillman's knack for an album per year continues next year.
——————————————————————————————————————————————