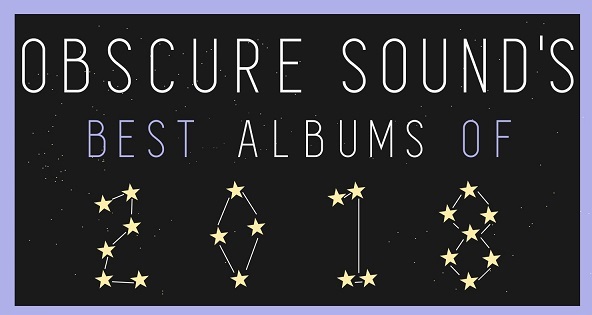 ——————————————————————————————————————————————
30. Richard Swift – The Hex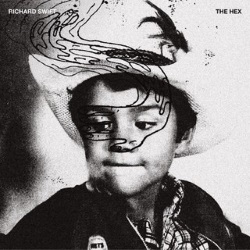 Richard Swift's passing at the age of 41 was one of the saddest music stories of 2018. Swift was a very gifted songwriter and producer alike, who has worked with a wide variety of acts – from Damien Jurado to Foxygen and The Shins. Swift's solo efforts show a particular fascination with classic pop, which he infuses with a psych-friendly direction that meshes well with his own singer/songwriter style. Busy with plentiful producer duties since 2009's The Atlantic Ocean, which I reviewed glowingly, The Hex marks his first album since then. His songwriting remains just as impressive, with evident advances in production — "Selfishmath" brilliantly infuses hypnotic, psychedelic vocal repetition for an eerily consuming feel, while the self-titled track touts a cinematic feel that engrosses with flutes, strings, and haunting harmonies. The Hex is a wonderful gift, giving old fans reason to celebrate while providing an opening for new fans to begin to appreciate Swift's vastly successful work both as solo musician and producer. Swift will be missed.
——————————————————————————————————————————————
29. Tizrah – Devotion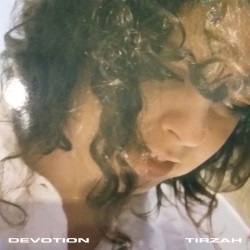 Tirzah's first full-length for Domino, Devotion is a showcase in effective sparseness. These songs rarely feature more than voice and keyboards, with the occasional percussive push. These vocals are endearingly lush and the keyboard tones varied, striking, and lush — though what makes this album particularly special, alongside the consuming soundscapes, is its spontaneous feel. The vocals often pause, though effectively with jazzy precision. Percussion on tracks like "Holding On" add some infectiousness, though the album's consistently consuming nocturnal elements remain. "Basic Need" is among the most striking efforts as well, with varying vocal fluctuations between the lead and vocal samples. The effervescent arpeggio at the conclusion has me begging for more, and that's what Devotion does — it captivates with seemingly minimalist intentions, though evolves with an atmospheric pull that's thoroughly convincing.
——————————————————————————————————————————————
28. Suede – Blue Hour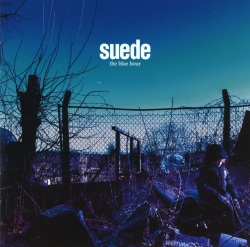 Full disclosure: Suede is one my favorite all-time bands. Their '90s material – particularly Dog Man Star – is an absolute must-listen for anyone who remotely enjoys Brit-rock and pop. On occasion, the band's tendency for consuming soundscapes and textures tends to go overlooked. Much of the earlier textural accomplishments is credited to the amazing guitar work of Bernard Butler, who's no longer with the band, though has capable replacements. His absence certainly plays a role in Blue Hour not quite living up to the band's lofty heyday, though that's unrealistic to expect, and Blue Hour remains a very strong album nonetheless. To compensate, the band expands their fondness in strings and synths. Blue Hour touts a particularly grandiose feel, ranging from guitar-rock anthems like "Cold Hands" to synth-symphony "Chalk Circles" and the orchestral pull of "All the Wild Places." Suede continues to age gracefully in their reformed years.
——————————————————————————————————————————————
27. Alela Diane – Cusp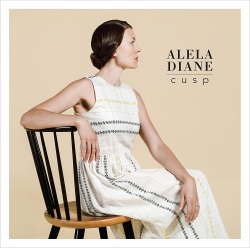 Inspired by the birth of her second daughter, Cusp is Alela Diane's most sweeping accomplishment yet. Her sixth album, Cusp and its themes recalls the effectiveness of Sturgill Simpson's 2016 album A Sailor's Guide to Earth — in that they both marvel at the experience of parenthood while providing anecdotal life lessons in the midst of great songwriting. Alela Diane aesthetic and timeless and captivating, a folk artist at heart that sounds at home both behind a piano, like on the moving "Song for Sandy" and the superb "Moves Us Blind," as well on more instrumentally evolving efforts like "Émigré," which touts strong imagery alongside strings and creeping guitars. Cusp is a testament to Alela Diane's talents as a songwriter.
——————————————————————————————————————————————
26. Unknown Mortal Orchestra – Sex & Food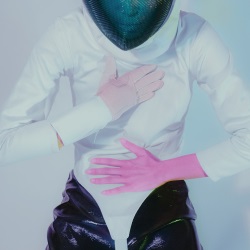 The New Zealand act's fourth album Sex & Food shows an ability to excel with both fuzzy, swift efforts and more muted, contemplative successes. Tracks like "Major League Chemicals" and "American Guilt" ride on fuzzy guitars with suavely nonchalant vocals, with melodic transitions taking a backseat in favor of assembling a grooving, hypnotic allure. These are fun tracks, though Ruban Nielson's notable songwriting talents are on clearest display on more patient efforts. "Chronos Feast on His Children" touts lush guitar gliding and tender vocals, while the entrancing R&B vibes of "Not in Love We're Just High" is extraordinarily easy to get lost in. Whereas some bands misstep by lacking tonal variation, UMO again succeed with a variety of tones that seamlessly interchange between perked-up guitar fuzz and lush journeys.
——————————————————————————————————————————————
25. Gorillaz – The Now Now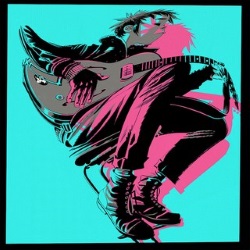 Gorillaz' 2010 album Plastic Beach was my de-facto #1 album from that year, providing a variety of everything one could ask for — lush synth-pop collaborations with Little Dragon, gripping hip-hop efforts with Mos Def and De La Soul, and even a track featuring Lou Reed. Somehow, they all worked. The 2017 release of Humanz left me disappointed, with little beyond "Ascension" and "Andromeda" hooking me on an overstuffed album. The Now Now follows that release a year later, and touts a more focused sound with more captivating melodies. Specifically, Damon Albarn's vocals return to the forefront, devoid of unnecessary interludes and guest cameos. Despite "Hollywood" being a rather tiresome listen, the rest is quality — "Idaho," "Kansas," "Sorcerez," and "Magic City" all excel with the pop-writing magic that Albarn has impressed with in the past. Stylistic pursuits remain mostly safe in the vein of electro-pop, though the focus here is a breath of fresh air compared to Humanz.
——————————————————————————————————————————————
24. Moonface – This One's for the Dancer & This One's for the Dancer's Bouquet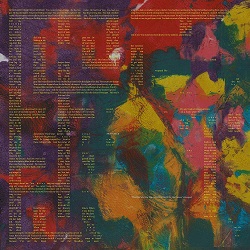 Always fond of long album and song titles, Spencer Krug continues the trend with This One's for the Dancer & This One's for the Dancer's Bouquet, the newest release from his Moonface project. Fans of Sunset Rubdown and Wolf Parade are already very familiar with Krug's work, and should be very pleased that this album is Krug doing what he does well — building evolving melodies, with help of guitars and xylophones mostly, alongside his idiosyncratic, quivering vocal presence. Thematically, some of this release's songs are written from Krug's perspective, while other assume the guise of a Minotaur trapped within a maze on a quest for forgiveness. That disconnect can be chalked to the album's tracks being a combination of works from different times and places, though musically there's not much in terms of non-cohesion. The double-album length may be intimidating for those not faithful to Krug's discography, though for fans like myself, there's chock full of quality songwriting here. "The Cave" and "Minotaur Forgiving Knossos" provide a great one-two punch, and the additions of xylophones, brass, and Krug's quiver do well in forming truly unique sounds. This is a nice swan song for the Moonface project.
——————————————————————————————————————————————
23. Kero Kero Bonito – TOTEP [EP]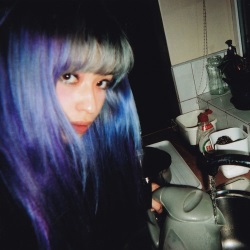 This is a 'best album' list, sure, though usually there's one or two standout EPs that have enough quality content to qualify. This year, Kero Kero Bonito impressed with their TOTEP EP, marking a striking evolution in their sound from saccharine J-Pop-inspired fare to hooky rock with shoegaze and power-pop elements. Although their 2018 full-length Time 'n' Place just missed the list due to some inconsistencies, TOTEP is their greatest accomplishment of 2018, showing four excellent tracks. "The One True Path" touts a rumbling bass line that reminds of Blur's heyday ("Girls and Boys"), while the brief though wildly infectious "You Know How It Is" is a whirlwind of hooky energy that's addictive as anything. The bubblegum-pop aspects remain evident in the vocal approach, though for the most part the release sees the evolution of a talented act into something very compelling. Their previous sound won many fans over, who may be disappointed by the turn here, though for me personally it fits just right.
——————————————————————————————————————————————
22. Spiritualized – And Nothing Hurt
Spiritualized's eighth album, And Nothing Hurt, is pure comfort food for Spiritualized fans. Jason Pierce sounds fresh and revitalized, and on opening track "A Perfect Miracle" closely mirrors the opening of 1997 classic Ladies and Gentleman… We Are Floating in Space, in its growing from quainter lushness into an expansive palette. Twinkling keys take hold instead of pure guitar fire this time, though gracefully so. The brass-laden glow of "I'm Your Man" evolves as well, into blistering guitars in the second half that remind listeners of Spiritualized's power with the instrument. The elegant keys on "Damaged" show a tender side to the band's sound, meshing symphonic additions with swanky guitars, while "The Morning After" blends guitars and brass with a raucously invigorated desire. Full of moments both lush and explosive, And Nothing Hurt is a clinic in songwriting and brass/guitar interplay from this venerable veteran project.
——————————————————————————————————————————————
21. Michael Seyer – Bad Bonez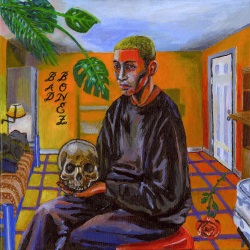 Michael Seyer's smooth mode of songwriting combines nocturnal R&B with touches of funk, soul, and pop. His album Bad Bonez is suave through-and-through, putting on a show of atmosphere fit for night-time driving and wandering while yearning. Among the highlights, "Show Me How You Feel (Eros)" is punctuated by a seductive hook with reflective guitars and rainy-day keys, as hints of brass come alongside a synth pad toward the conclusion. The melodic charm of "I Feel Best When I'm Alone" rides on a twinkling, delectable melody and vocal delivery that shifts from low-pitched sweet-talk to angelic croons. In terms of atmosphere, "An Awful Lonely Summer" is blissful, reminding of James Ferraro's similarly aimed moods on 2015's Skid Row. Somewhere between Ferraro and UMO in terms of aesthetic, Michael Seyer has firmly entered my radar with the enthralling Bad Bonez.
——————————————————————————————————————————————