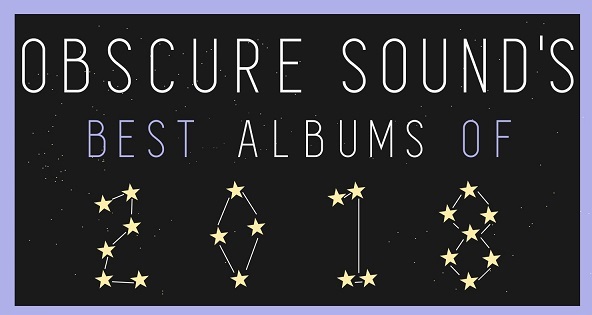 ——————————————————————————————————————————————
10. Janelle Monáe – Dirty Computer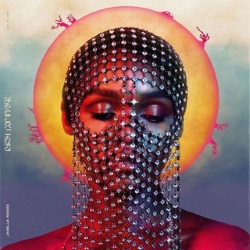 Janelle Monáe proves an eclectic artist across various mediums, her acting work notable in addition to the musical output. Monáe first struck me with The ArchAndroid in 2010, easily one of my favorites from that year for its eclectic dazzle — succeeding in the realms of hip-hop, electro-pop, funk, and soul. It's nice to see an artist with sustained multi-medium success continue an evident fondness for variety, maintaining consistent lyrical themes of equality and empowerment across a colorful smorgasbord of styles. In terms of pure pop, Monáe is at her most polished here. "Screwed" is a super-catchy piece of bright pop, recalling parts Madonna and No Doubt with its bubbly sound. "Take a Byte" is another sparkling pop success. "Pynk" touts a guitar-focused pop hook, while navigating between more abstract synth pop in the verses. Meanwhile, "Django Jane" is an outstanding piece of furious and emboldened hip-hop, while the funk-pop of "Make Me Feel" inspires movement. Dirty Computer is chock full of quality songwriting, performance, and production, successfully spanning a variety of aesthetics.
——————————————————————————————————————————————
9. Kamasi Washington – Heaven and Earth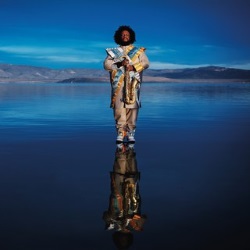 Heaven and Earth plays like an epic film, providing a thoroughly captivating atmosphere and level of detail throughout nearly two-and-a-half hours of stunning content. The lengthy, ambitious approach is not new to fans of Kamasi Washington's 2015 album, the aptly titled The Epic, though Heaven and Earth refines those album's best ideas with riveting focus. Washington's work on saxophone is a constant force throughout, accompanied by a mesmerizing detail of piano, vocals, and brisk rhythms. The tonal variety is astounding; feverish brass on "One of One" shows a gripping theatrical feel with a menacing fervor, while "Tiffakonkae" rides on lush piano and bright saxophones, more fit for a sunny day in the park. Washington's occasional covers are all tasteful and brimming with ideas, particularly the funk-filled take on Freddie Hubbard's "Hub-Tones." Elsewhere, the opener – a cover of the theme from Bruce Lee's film 'First of Fury' – eases listeners in with something oddly familiar, though packed with delightful curiosities and intricacies, a microcosm of a striking album that fuses conceptual jazz with Afro-Futurism and doses of nostalgia.
——————————————————————————————————————————————
8. Mitski – Be The Cowboy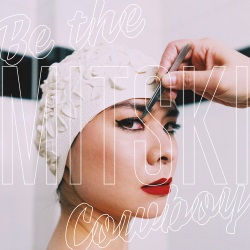 Mitski's fifth studio album, Be the Cowboy, touts immediate appeal, conjuring a very successful rock-forward aesthetic that intertwines with a singer/songwriter sense of personality. Several of the tracks pop with surprisingly urgent hooks, like the angsty guitar-based turn on "A Pearl," which despite being less than three minutes long manages to grow from endearing lo-fi grunge into roaring alt-rock with hypnotic guitar textures and a fully rousing vocal performance with brass accompaniments. The average track length throughout is around two minutes; Mitski clearly isn't fond of filler. These are immediately gratifying efforts that recall the heyday of '90s grunge and alternative, all played with lyrical sincerity and convincing vocal passion. Alongside guitar-based successes are introspective pieces of growth, like the piano and synth-laden "Me and My Husband" and synth-pop driver "Washing Machine Heart." Then there's the supremely melodic "Nobody." These more pop-driven takes succeed just as well, the contrast between rock-centric momentum and synth-pop treats maintaining a sense of excitement and infectious allure, in a way reminiscent of PJ Harvey. Be The Cowboy is fantastic.
——————————————————————————————————————————————
7. The Good, The Bad, & The Queen – Merrie Land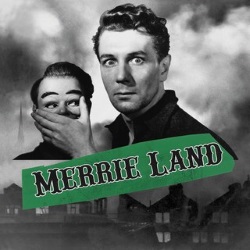 Damon Albarn had a productive year, with Gorillaz' The Now Now landing at #25 — and an even finer, well-rounded album from his The Good, The Bad, & The Queen project. Merrie Land comes over a decade following the project's self-titled debut, a moody proper follow-up that drew a drearier picture of London, at least compared to Blur's youthful and bright Brit-pop heyday. Certainly, Brexit and a rise in nationalist rhetoric among political candidates haven't made the world any more harmonious since 2007, so Merrie Land appears as a timely and relevant commentary from Albarn. The album provides vivid imagery that speaks to the concept of being Englishness, specifically Albarn's take on an "Anglo-Saxistentialist crisis" accompanied by his always-stellar melodic arrangements. The gorgeous "Ribbons" sees lush acoustics and yearning keys, as descriptions of the English, Scottish, and Welsh flags interplay with feeling of impending war and love gained/lost. The circus-like keys of "The Last Man to Leave" prove an apt accompaniment to lyrics detailing bitter disappointment over the EU referendum, while strings and lush keys on "The Poison Tree" play like an island escape from political madness. Lyrically political though with a reliance on poetic wordplay and imagery, emphasizing human spirit over any particular political cause, Merrie Land is a very fine release from a continuously productive songwriter.
——————————————————————————————————————————————
6. Low – Double Negative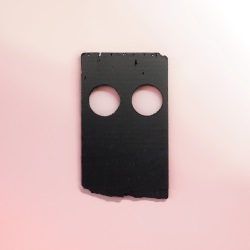 Low have never suffered the creative fatigue that many artists do after numerous decades. Their structural approach is mostly intact, still fond of unveiling song structures that develop with patience and rich atmosphere. The slowcore legends return here with producer BJ Burton, who also worked with the band on 2015 album Ones and Sixes, which explored a darker electronic-focused approach. The release was interesting albeit uneven. Still, it was a great decision to explore the aesthetic further, as they do with Double Negative, a gorgeous album that will reward patient listeners. Warm distortion on "Tempest" emerges following a heavenly vocal choir, the budding distortion tickling the ears over sweetly melodic vocal effects. The illuminated synth pad adorning the subsequent "Always Up" eases the tone, with spacious vocals steadily warping into an angelic presence. My favorite of the bunch, "Fly" is resoundingly emotional, with airy vocal quivers accompanying a moody bass line, glistening guitars, and enveloping textures. Double Negative is among Low's greatest success throughout a career full of them.
——————————————————————————————————————————————
5. Beach House – 7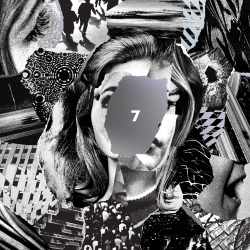 The captivating Beach House's finest and most focused album since 2012's Bloom, 7 merges their comforting dream-pop familiarity with a handful of new stylistic pursuits. Opening track "Dark Spring" both shows Beach House still masters of caressing textures, though here with a shoegaze-friendly lushness where keys take a backseat to guitars and cooing vocals. It's the ideal example of hypnotic bliss to begin the album. "L' Inconnue" is also noteworthy for its airy, illuminated feel, sounding very Beach House-esque though acting as a comforting intermediary between the consuming "Lemon Glow" and "Drunk In LA," the latter of which touts a psych-friendly charm that meshes gorgeously with Victoria Legrand's escalating croon. Meanwhile, prickly synth leads and brooding organs on "Black Car" lead a growing atmosphere that eventually evolves with utter rhythmic precision. Toward the end, "Girl of the Year" also impresses with the band's familiar aesthetic, as hypnotic guitars intertwine with a key-forward bouncwe. 7 is a wonderful mix of old and new for Beach House, who have successfully evaded the prospect of sounding stale after over a decade making music.
——————————————————————————————————————————————
4. Earl Sweatshirt – Some Rap Songs
The mode of production on Earl Sweatshirt's latest, Some Rap Songs, pushes out of the dark crevices that inhabited his past releases. With Doris and I Don't Like Shit, I Don't Go Outside sounding very dark and murky, there's a dreamy and relatively vibrant vibe throughout Some Rap Songs. Across 15 tracks, the majority of which don't exceed two minutes, there's inventive abstractness in abundance. The queasy, haunting vocal sample on "Red Water" pushes a beat with jazzy rhythms, actually sampling Earl's 2015 track "solace." The lyrics capture feelings related to Earl's father walking out and closure never being reached before his death: "Blood in the water, I was walkin' in my sleep / Blood on my father, I forgot another dream." It's a striking, personal success. The soulful key-forward "Azucar" is another highlight for its whirring production, while "Nowhere2go" wows with industrial percussion that conjures a swampy feel. Atmospherically fascinating with idiosyncratic production, Some Rap Songs is a hugely creative hip-hop album that prioritizes lyrical passion and one-of-a-kind soundscapes over the glossy over-production rampant in commercial competition.
——————————————————————————————————————————————
3. Mac Miller – Swimming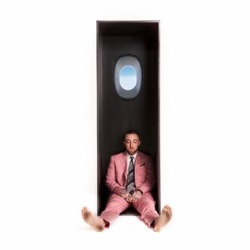 Mac Miller has matured with each album, and his fifth full-length Swimming marks a crucial point in his growth. While there are ample routes for commercial success, like the funk-tinged "What's the Use?" and invigorating brass-laden "Ladders," Miller pursues a richer, more atmospheric vein of R&B and emotive hip-hop, accompanied by lyrics of melancholic yearning, regret, and nostalgia. These catchy efforts are as entrancing as any Mac Miller success, though it's the most emotional tracks where the album shines, especially in the wake of Miller's tragic death in September. "Self Care" works on all cylinders, featuring an enthralling beat propelled by nocturnal synth pads and melodic vocal hits — and a second half that devastates with a Frank Ocean-like vein of nocturnal R&B. Lyrically, the track captures the desire to live life on the edge, while still yearning for stability — "I switched the time zone, but what do I know? / Spending nights hitchhikin', where will I go? / I could fly home with my eyes closed / But it be kinda hard to see, that's no surprise though." Swimming is a deeply personal album, successful in its lyrical prowess and faultless production, from an immensely talented artist who was taken too soon.
——————————————————————————————————————————————
2. Yves Tumor – Safe in the Hands of Love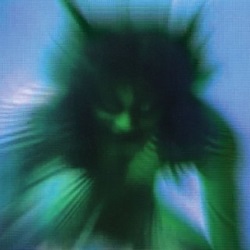 It's impossible to concisely classify Safe in the Hands of Love, an album that ventures from menacing noise-pop to stylish glam-rock and industrial electronica. Yves Tumor's Warp debut continues the artist's knack for murky stylistic forays, as shown on previous releases, though Yves Tumor does so here with startling advancement in vision and overall songwriting. Throughout the release, there's a fascinating and idiosyncratic outsider sentiment on display, especially on standout track "Noid," where a bustling bass line is swiftly accompanied by riveting strings and Tumor's vocals — which swell from fair nonchalance in the verses to a tortured croon in the chorus, prompting "Have you looked outside? I'm scared for my life, they don't trust us." The ensuing repetition of 9-1-1 relays the feeling of anxiety and unease. The lush, guitar-laden pop of "Licking An Orchid" eases the listener a bit, with serene guest vocals providing reprieve. The clashing percussive pull of "Lifetime" brings back the disconcerting vibes, featuring an exceptional vocal performance that aligns with creeping strings. Among the most stylistically interesting, "All The Love We Have Now" traverses from murky electronic noise, to a nocturnal second half that features suave vocals with gorgeously drenched reverb. This is an album with a multitude of striking, unforgettable moments and successful stylistic excursions.
——————————————————————————————————————————————
1. Arctic Monkeys – Tranquility Base Hotel + Casino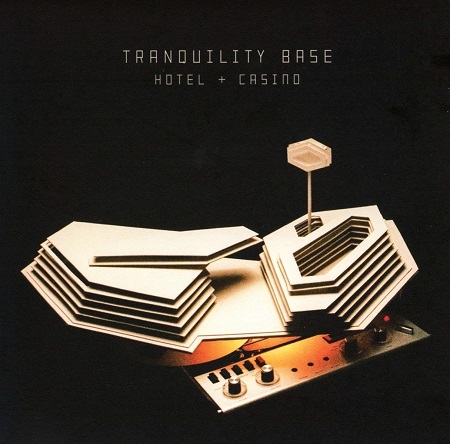 It's of no surprise that an album titled Tranquility Base Hotel + Casino is a concept album, bringing along with it the polarization that concept albums often do. It's understandable that some Arctic Monkeys fans may not adore this stylistic turn, one that eschews the band's previous riff-heaviness and prioritization of guitars in general, in favor of a sound that merges key-laden spacey glam with a very cinematic allure. Nonetheless, chatter regarding the death of the Arctic Monkeys' knack for hooks is greatly exaggerated. Although more complex and not as immediately decipherable, the hooks are utterly abundant throughout Tranquility Base, even if the songs aren't centered around them, per say.
Frontman Alex Turner drew inspiration from Federico Fellini's surrealist comedy-dram film 8½ for the album's writing, particularly the film's sci-fi aesthetic and its accommodation of themes surrounding writer's block. Following the release of AM in 2013, Turner experienced just his own version of writer's block, losing interest in writing love songs. The solution? Apparently, to write an album surrounding the concept of a luxury hotel on the moon. Interstellar escapism is a constant theme, with Turner's various narrators working across Bowie-esque glam, lounge music, and rock 'n' roll while exploring all sorts of things — from the philosophical nature of why 'we' are here, to the marvel of having a taqueria in space.
The concept works swimmingly, both in engaging themes and consuming atmosphere. Better yet, the songwriting throughout is abundant with creative, success melodic turns and structural quirks. Opener "Star Treatment" is among the straightforward in structure, though impresses mightily with a lounge aesthetic and vocal croon. Gripping glam theatrics emerging during a very Bowie-esque "Maybe I was a little too wild in the '70s," lyrical quip. "American Sports" and the self-titled track are a formidable one-two punch, the former's sci-fi key arpeggio a perfect fit for deep space. Both these efforts reward listeners with their creepily captivating enigma. Later on, "She Looks Like Fun" offers more direct throwback rock that's dripping with charisma, easing into the timeless-sounding psych-pop nostalgia of "Batphone" and "The Ultracheese."
Of course, "Four out of Five" – easily one of the year's strongest tracks – bears mentioning as well. The track epitomizes what the Arctic Monkeys do so well on this release, specifically the convincing thematic and aesthetic focus of retaining their hook-friendly style, while providing an audible feel considerably different from anything they've put out. It's without bloated gimmicks or over-emphasis on style over substance; this is a wonderfully melodic and consuming album, whose theme propels those qualities further. The album ends simply, but profoundly, a nod to the rock of yesteryear that so heavily influences the album: "but I haven't stopped loving you once." With the current zeitgeist throwing up uncertainty and fear, it's tempting to get lost in nihilism. The Arctic Monkeys' Tranquility Base Hotel + Casino reminds us there is still purpose, meaning, and love in all the absurdity of the present — even if you have to imagine escaping to space to get through the madness.
——————————————————————————————————————————————
Also, check out our 'Best Tracks of 2018' playlist on Spotify for more year-end goodness.