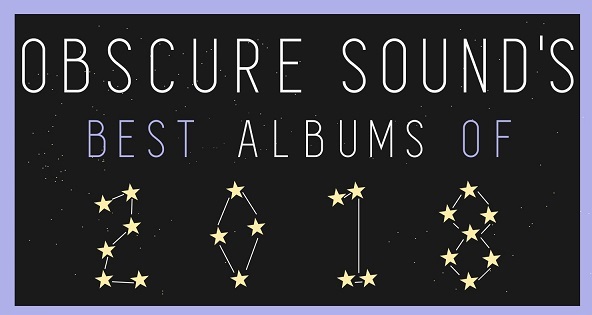 ——————————————————————————————————————————————
40. Wye Oak – The Louder I Call, The Faster It Runs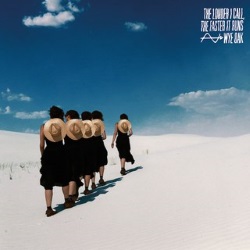 Wye Oak's sixth studio album is a testament to all the things they do well. Specifically, the Baltimore-based act excels on fierce vocal performances, hypnotic polyrhythms, and interplay between guitars and synths that often result in captivating melodic stimulation. 2004's amazing track "The Tower" was indicative of this, and The Louder I Call, The Faster It Runs satisfyingly pursues that aesthetic further. "It Was Not Natural" is perhaps best indicative of this, touting a spacey backing synth and intricate percussive movements alongside the fervent vocals and lush keys.
——————————————————————————————————————————————
39. Julia Holter – Aviary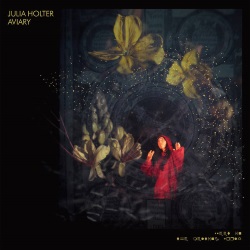 Julia Holter's fifth album, Aviary, revolves around the concept of memory. Holter holds a particular fascination with memories "that emerge in the mind that get in the way of your own thoughts." The analogy of birds – from beautiful memories to terrible memories – in their variance of squawking and melodic bliss, works well on an album full of ample emotional variation. Opening track "Turn the Light On" teeters between joyous soaring and menacing anxiety, the creeping of strings clashing majestically with Holter's resonating, soaring vocals. "Everyday Is an Amergency" is another fine showing of this captivating dynamic, evolving from brass-laden awkwardness into a serene piano-laden bliss. Holter remains a master of simultaneously unnerving listeners and treating them with beautiful moments of soaring melody. That continues with this release.
——————————————————————————————————————————————
38. Tunng – Songs You Make at Night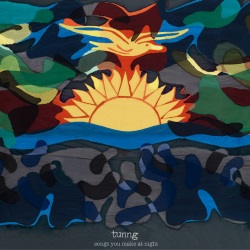 Tunng have been reliable crafters of electronic-minded folk since their formation in 2003. Their newest album, Songs You Make at Night, rides on a dreamy feel, propelled by quaint samples and budding synths that exist cohesively alongside serene vocals and creaky acoustics. "Dream In" meshes all these elements with an effective, exotic wisp of a vocal sample. The brisker "Sleepwalking" is more par the course for Tunng in presenting folk alongside vibrant, electronic-minded rhythms, though succeeds just as well. Comfortingly familiar while still showing fresh ideas, Songs You Make at Night is another successful entry for Tunng.
——————————————————————————————————————————————
37. IDLES – Joy as an Act of Resistance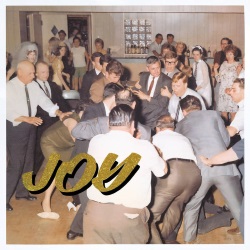 English push-rockers Idles find ample success throughout Joy as an Act of Resistance. Specifically, they tackle various punk aesthetics, ranging from The Jam-like bustling of "Never Fight A Man With A Perm" to the brisk Buzzcocks-like anthemic flair of "Danny Nedelko." The latter is a pure punk-rock success, which touts chant-along lyrics with a political tilt, specifically serving as a tribute to immigrants persevering through nationalist rhetoric. In delivering focused, ferocious messages that resonate alongside melodically tight compositions, IDLES have put forth another resoundingly successful modern punk accomplishment.
——————————————————————————————————————————————
36. Field Music – Open Here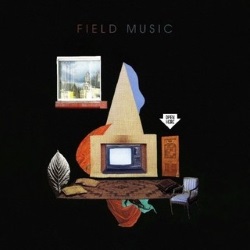 Field Music's David and Peter Brewis have yet to release a dud in their prolific career. The superb Open Here does nothing to change that. Their vein of chamber-pop, fond of hooks and multi-instrumental prowess, is accessible in appealing to both fans of pop and rock. XTC reached a similarly widespread, consistent vein of success, and Field Music are perhaps the modern precursor. "Count It Up" – with its brassy flares and stop-start synths – shows quickly that the band's knack for strong hooks remains evident. From soft-rock spectacles like "Daylight Saving" to upright rockers in the vein of "Share a Pillow," Field Music remain at the top of their game, never apprehensive to throw a brilliant symphonic arrangement amidst a rockin' melody — it all sounding cohesive and melodically addictive.
——————————————————————————————————————————————
35. serpentwithfeet – soil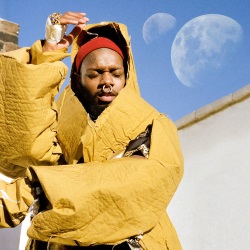 serpentwithfeet's 2018 was a breakout year, thanks to the beautiful Soil, the follow-up to his 2016 EP Blisters. The artist infuses elements of gospel and classical music within a rich R&B aesthetic. Gospel is prominent on the moving "Whisper" and its fervent vocal talents, while the organ-laden "Wrong Tree" sets an ominous mood that creeps with engrossing mystique. '90s R&B nostalgia, striking biblical lyrical imagery, and stunning vocal performances combine with memorable songwriting to result in a deserved breakthrough for Josiah Wise, the artist behind serpentwithfeet.
——————————————————————————————————————————————
34. Jeff Tweedy – Warm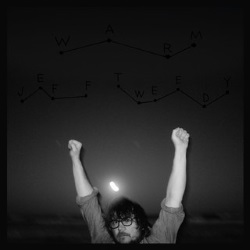 The Wilco frontman unsurprisingly emerges as a formidable solo act with Warm, which – while not his first solo foray (2017's Together at Last was his first proper solo full-length) – represents his finest and most focused. The often-introspective lyrics from his Uncle Tupelo and Wilco days remain, as the album touches on several personal crises, like the death of Tweedy's father. Rather than providing a somber affair, Warm finds solace in the comfort of others, in knowing that the feelings of loss and struggle are mutual. While far from cheery-sounding, there a warm, twangy contentedness here, highlighted on the suave "Some Birds" and the emotive "I Know What It's Like." Tweedy remains fully capable of crafting engrossing songs with comforting melodic qualities.
——————————————————————————————————————————————
33. Oneohtrix Point Never – Age Of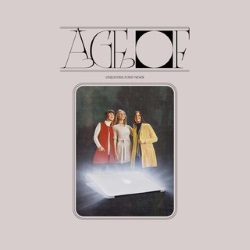 Daniel Lopatin's audible appreciation for various styles and moods makes his works an enjoyably unpredictable foray. I was first drawn to his work under the Games project with Joel Ford, churning out an '80s-loving sound with funk, soul, and electronic influence. Lopatin's work has evolved throughout the years, increasing further in intricacy and ambition, evidenced by 2015 master-success Garden of Delete. Stylistic boundaries remain non-existent for Lopatin with his latest, Age Of, too. "Babylon" is a unique ballad with yearning folk-laden strains and R&B-styled vocals, standing out with a strong melody. The grimy R&B of "Black Snow" is another plus, while the '80s soundscape of "Toys 2" recalls his earlier material with fond reminiscence. Oneohtrix Point Never throws stylistic pre-conceptions out the window and is all the better for it.
——————————————————————————————————————————————
32. Wild Nothing – Indigo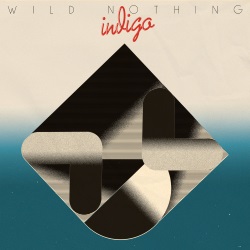 Although Wild Nothing has yet to touch the genius of 2012's Nocturne, our second favorite album from that year, the project sees its finest release since, with Indigo. Jack Tatum again produces a shimmering, '80s-inspired sound with jangly guitars and melodic vocals, this time infusing a more prominent sophisti-pop element, making Prefab Sprout fans like myself quite happy. Specifically, "Wheel of Misfortune" is one of the year's best tracks — sounding like a lost Prefab track with the hypnotic guitars, dreamy vocals, and dashes of synths. 2016's Life of Pause tended to disband melody on occasion in favor of different stylistic pursuits, so it's good to see Indigo return to what Wild Nothing succeeds immensely with.
——————————————————————————————————————————————
31. Saba – Care For Me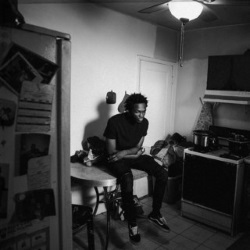 Chicago-based rapper Saba showed a bright, summery sound on prior releases, like 2016 debut Bucket List. The brilliant Care for Me wanders in darker crevices, the 2017 murder of Saba's cousin and collaborator John Walt playing a role. "Busy/Sirens" is a nocturnal, emotional opener that exposes various stages of grief – feelings of loneliness, frustration, and anger – over a consuming and hypnotic beat, complementing a thoroughly precise vocal flow. "Tell me how are you sad, you got all of these friends, you got all of these fans," the vocals deliver furiously prior to the lush and tragic chorus. It's a poignant look at depression, whether caused by a specific event or not. Care for Me is emotional art in the vein of Frank Ocean's Blond, chronicling pain and heartache within a consuming mode of songwriting.
——————————————————————————————————————————————