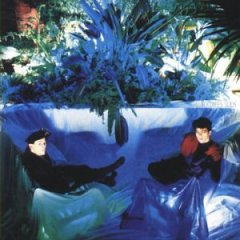 Some bands just sound better when it's raining outside. This is a fact, particulary in mind of those dark and moody bands of the 80s. One group that comes to mind are the Associates, the influential duo of vocalist Billy Mackenzie and multi-instrumentalist Alan Rankine. Like many talented twosomes, their relationship eventually became volatile and Rankine departed after their classic Sulk album in 1982. The two albums Mackenzie and Rankine recorded, however, are both considered classics that touched two aspects of great originality. One was Mackenzie's extraordinarily powerful vocals, which had the ability to transition flawlessly between four octaves. The other was Rankine's formula for precisely dark songwriting, with unexpected hooks and diverse instrumentation. Though Mackenzie continued the Associates after Rankine's departure, the two albums produced afterwards (Perhaps and Wild and Lonely) did not reach the prestige of The Affectionate Punch, Fourth Drawer Down and Sulk, which is my favorite album out of the five. Rankine's three albums as a solo artist were a nice display of talent, but it felt out of place without Mackenzie. The Associates' most recognizable song is 'Party Fears Two', which has recently been publicized due to a fanatastic cover by The Divine Comedy. 'Gloomy Sunday' is a demonstration of Rankine's ability to craft vaguely effective hooks, all while using Mackenzie's vocals to the fullest ability. "Little white flowers will never awaken you," Mackenzie's lyrics are staples of desperation and pessimism, "not where the black coach of sorrow has taken you". Plus, Morrissey reportedly had a crush on Mackenzie, resulting in the rumor that 'William, It Was Really Nothing' was written about Billy Mackenzie.
The Smiths – William, It Was Really Nothing
[audio:https://obscuresound.com/mp3/smiths-will.mp3]
——————————————————————————————-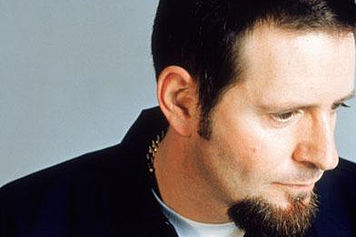 The critic who called Scritti Politti's Green Gartside "a voice that's eternally 14 years old" should give themselves a pat on the back. Almost twenty-five years after the debut of Scritti Politti (Songs to Remember), Gartside hasn't skipped in a beat in his songwriting and his charming child-like vocals remain the same. If anything, Gartside has expanded on his traditional 80s pop songwriting method, now creating songs that focus on fulfillment and happiness, most likely due to his somewhat recent marriage with Alys Gartside. The musical aspect of his new album White Bread, Black Beer contains songs similar to his synth-based 80s career, such as 'Throw', but songs such as 'Dr. Abernathy' and 'Snow in the Sun' show Gartside's new admiration for acoustic and power pop elements, with 'Dr. Abernathy' sounding almost like an XTC tribute. White Bread, Black Beer was actually nominated for the Mercury Prize this year, quite an accomplishment for an artist who was considered to be washed up a few years ago.
Scritti Politti – Dr. Abernathy
[audio:https://obscuresound.com/mp3/scritti-dr.mp3]
Scritti Politti – Snow in the Sun
[audio:https://obscuresound.com/mp3/scritti-snow.mp3]
——————————————————————————————-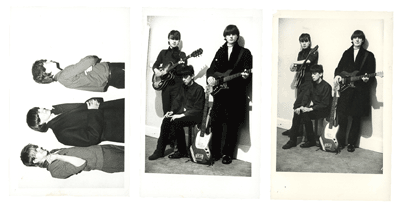 Orange Juice were one of the most influential post-punk bands to come out of Scotland, even while finding little commercial success during their peak in the early 1980s. Though they only made the UK Top 40 with one song ('Rip It Up'), Orange Juice found a new audience with last year's release of The Glasgow School, which is a compilation of their best tracks on Postcard Records. It is one of my favorite reissues in recent memory, with twenty-two undiscovered classics. The release was close to the time that Edwyn Collins, lead singer/songwriter for the band and respected solo artist, suffered a stroke and was in the hospital for months. Luckily, Collins survived though his condition is in a state of major recovery. According to his official web site, Collins has had to re-learn all aspects of life: from walking and talking to writing and reading. Collins is recovering though, and even recently attempted to go back into the studio a few months ago. Even after finding it was still too early to begin writing music again, it was an encouraging sign. Along with Billy Mackenzie and Morrissey (both above), Collins had one of the most powerful voices of 80s. I would recommend his brilliant solo album, Gorgeous George.
Orange Juice – Falling and Laughing
[audio:https://obscuresound.com/mp3/orange-fall.mp3]
Orange Juice – Simply Thrilled Honey
[audio:https://obscuresound.com/mp3/orange-simply.mp3]