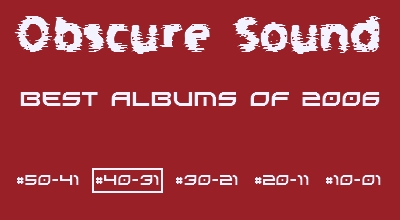 ———————————————————————————————-
40. M. Ward – Post-War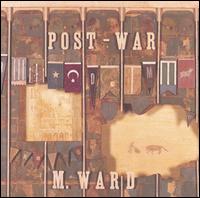 M. Ward's Post-War is not very distinctive from his previous three albums, but in his case it's nothing less than fortunate. His mixture of muddled folk guitar, occasional keys , and suave rhythms give off the feel of properly executed laid back rock 'n' roll. From the collected lyrical scenery of 'Chinese Translation' to the guitar complementary in 'Right In The Head', M. Ward clearly knows how to craft a song with listeners in mind. The cover of Daniel Johnston's 'To Go Home' is splendid as well, showing what Johnston would sound like with a bit of professional production and commercially acceptable vocals. Already crafting one of the most underrated solo careers, M. Ward is moving in the right direction.
——————————————————————————————-
39. The Hold Steady – Boys and Girls in America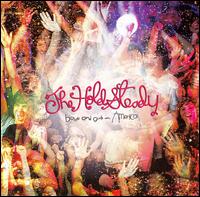 Hopelessly classified as a "bar band", The Hold Steady has taken advantage of the tag throughout their first three albums, providing fun and down-to-earth songs reliant on classic influences like Springsteen and The Replacements. Hey, Huey Lewis didn't do too bad with the "bar band" staple either. Boys and Girls in America is an accurate depiction of the band, as vocalist Craig Finn acts like an old pal in telling bar room stories about unfaithful girlfriends and relationship advice, whether it be in the righteous 'You Can Make Him Like You' or the prismatic 'Chips Ahoy!', which again deals with the popular topics of women and pot. While some may consider it a bit over the top, Boys and Girls in America proves to be an album whose enjoyment comes from not much thought at all.
The Hold Steady – You Can Make Him Like You
[audio:https://obscuresound.com/mp3/2006/hol-you.mp3]
——————————————————————————————-
38. Mew – And the Glass Handed Kites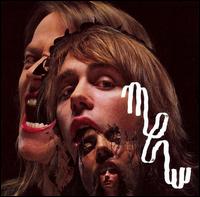 Though it saw a release last year in the UK, Mew's fourth album And the Glass Handed Kites was released in the US this past July, making it eligible in my book. Combining the lush shoegaze of My Bloody Valentine, the distortion of early Dinosaur Jr, and the gleaming vocals of Jonas Bjerre, Mew has already established themselves as a rising component of the psychedelic shoegaze-influenced revival. And the Glass Handed Kites is mainly a grower, though tracks such as 'Why Are You Looking Grave?' and 'Special' (their second and third singles, respectively) will jump out to listeners immediately based around their instant choruses of fetching and compelling repetition.
Mew – Why Are You Looking Grave?
[audio:https://obscuresound.com/mp3/2006/mew-why.mp3]
——————————————————————————————-
37. Beach House – Beach House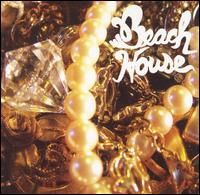 When it comes to the most atmospherically beautiful debut of the year, Beach House takes the title. The duo of Alex Scally and Victoria Legrand provides for a delicate but powerful musical chemistry, crafting songs that provide an impressive array of human emotions. From warmth to sadness, all nine tracks have a particular mood in mind. 'Saltwater' focuses on unrequited heartbreak, as Legrand uses her frangible vocals to create a picture of heartbreak. "Love you all the time, even though you're not mine," she stunningly states over a restful collection of instruments ranging from a slight acoustic guitar to a serene organ. The same can be said for the vivid imagery of 'Tokyo Witch' and 'Lovelier Girl'. Already drawing plenty of acclaim throughout music blogs, Beach House has already given themselves a confident reputation.
——————————————————————————————-
36. Thom Yorke – The Eraser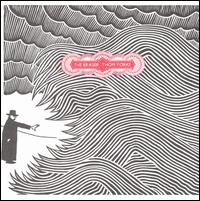 It must be tough being the frontman for the most popular band in the world. Being one of the rare bands loved by both the hip and the generic, Thom Yorke and Radiohead have taken the musical world by storm with at least two classics in the past two decades. With the arrival of Yorke's debut solo album, The Eraser, masses of fans were curious as to what the album would even sound like. Surprisingly, it is unlike anything Radiohead has ever done. With a clear direction focused towards electronic and keyboard elements, Yorke crafted a debut that satisfied most enormous expectations. Around all the bustle of synthetic instruments, Yorke's vague vocal hooks shine the most. Moments such as the unexpected progression and vocal emotion in 'Analyse' is what makes The Eraser a special debut from a special artist.
——————————————————————————————-

35. Fujiya & Miyagi – Transparent Things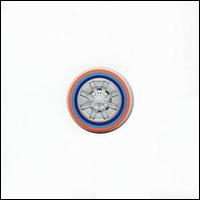 Hmm… this would be the third debut in a row on the list. Certainly, 2006 has been a year of breaking through and bands like Fujiya & Miyagi just solidify that. Transparent Things is hardly complex, but the thing that grabbed my attention was the addiction that the album gives off even after the first listen. Usually consisting of an irresistable bass line, shifting claps, synths, and funk guitar verses, the non-Japanese trio have crafted an album that is certainly worth a look as one of the most original of the year. The striking 'Collarbone' takes us through the basics of osteology, a song that I suggest all health teachers show their students. In 'Photocopier', they admit that they "were just pretending to be Japanese". Well, that may be true but there is nothing pretend about the pure catchiness of Transparent Things.
Fujiya & Miyagi – Sucker Punch
[audio:https://obscuresound.com/mp3/2006/fuj-suc.mp3]
——————————————————————————————-
34. Man Man – Six Demon Bag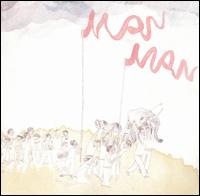 Known primarily for their talents as live performers, Man Man encompasses the usual bizarreness and satire that would guarantee a memorable live presence, of course with the right confidence. Besides their live reputation, they have produced two commendable albums that pushes on untouched originality, blending together a plethora of influences. Immediate vocal comparisons go out to a more energetic Tom Waits, as vocalist Honus Honus lives up to his odd name. Finding his way through an assortment of brass and matching percussion, Honus and his gang of odd pirate-like visionaries manage to capture an extremely energetic feel in one album. Whether it's the 50s doo-wop play in the captivating closer 'Ice Dogs' or the chaos of the hungry giant in 'Engrish Bwudd', Man Man has a very memorable touch.
Man Man – Push the Eagles Stomach
[audio:https://obscuresound.com/mp3/2006/man-pus.mp3]
——————————————————————————————-
33. Sonic Youth – Rather Ripped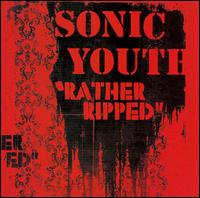 The legendary Sonic Youth seems to be beating the odds of age. Most bands working together after twenty-five years have usually either broken up or are washed up. It comes as no surprise to their loyal fans that Sonic Youth are still making better music than most younger bands in their genre. Mainly abandoning the atmospheric dependance of their previous release Sonic Nurse, the group focused on a more guitar-oriented approach in Rather Ripped, something that is more reminiscent of their earlier years and the likes of EVOL and Sister. The result was a success, with 'Incinerate' being their strongest track in years with a solid formation of songs around it. Sonic Youth still manages to sound content with their status, and even if they are aware they will never touch their 80s classics again, the production of great albums seems to still flow in their veins.
more…
——————————————————————————————-
32. Starlight Mints – Drowaton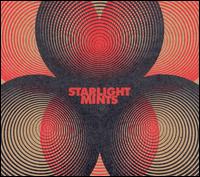 Powered by the alluring single 'Inside of Me', Starlight Mints redefined their image from a traditional pop act to a diverse and organized group of musicians with their third album Drowaton. The songs are typically accessible, with even the longing 'Drowaton' providing a diverse amount of smart hooks driven by a series of keyboards and guitars. The influences vary by song, with the infectious 'Pumpkin' recalling Parklife-era Blur and 'Drowaton' showing shades of early Modest Mouse. The addition is strings turns out to be a notable complement for the band, with 'Seventeen Devils' using the instrument to the fullest effect. 'Rosemarie' shows the band's admiration for 60s pop, channeling a slight Beach Boys vibe. Even if a few songs seem a bit over the edge, the Starlight Mints have managed to make an album with a song suitable for everyone.
Starlight Mints – Inside of Me
[audio:https://obscuresound.com/mp3/2006/sta-ins.mp3]
——————————————————————————————-
31. Joanna Newsom – Ys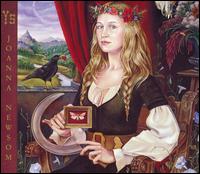 Being perhaps the most prolific album of the year, Joanna Newsom's Ys is also the most talked about. It seems that any list where this album is listed above the five slot is immediately patronized, so I'll prepare for my bloodshed. Admittedly, Ys grew very slowly on me. Newsom's rare talent is clearly recognizable to anyone whether they enjoy the album or not, I just found the six tracks to be almost inseparable from each other, at first. After a few months with the album, the song's structures and general lyrical meaning began to touch me with rapid change as they gained recognition with my memory. Obviously a big change from her debut, Ys is more focused on Newsom's harp skills and the breathtaking string accompaniments by the legendary Van Dyke Parks. Though Ys takes awhile to get going, the reward is nothing short of extraordinary.
Joanna Newsom – Sawdust & Diamonds
[audio:https://obscuresound.com/mp3/2006/joa-saw.mp3]