It has reached that time of year again. As lovely as the holidays are, one cannot avoid the constant commercialization that now walks hand-in-hand with these winter months. The end of the year means gifts, drinks, vacation, family, friends, and of course, the best albums of 2006. I really enjoy doing this, despite the fact that there is not one person who will agree entirely with the list. Like a snowflake, every single person's musical taste is different and if you agree entirely with my exact order, you're probably my clone in an alternate dimension. Here's how it's going to work: for the five weekdays this week (Monday-Friday), I will post ten of my favorite albums from this year, starting with #50 to #41. Obviously, #1 is considered the best above all, though each and every album on this list I consider to be worth your time. On Saturday, I'll post a quick reference page so you can easily access my list. As far as this year goes, I found it to be quite good though not as strong as 2005. This year, my top ten kept rotating but in the end, it all makes sense. Anyways, let's get to it. Enjoy.
——————————————————————————————-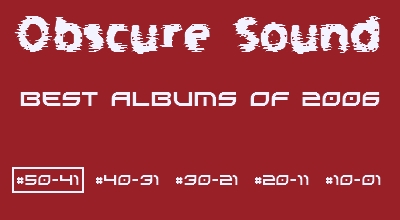 ——————————————————————————————-
50. Delays – You See Colours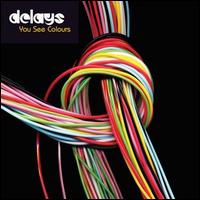 Whether it's the high-pitched originality of vocalist Greg Gilbert or the genuine hooks, Delays' second album, You See Colours brought the band into a risky new territory. Unlike their memorable guitar-driven debut album, Faded Seaside Glamour, their second album focused more on pop songs and infectious melodies molded around sparkling keys emphasizing the unique vocal delivery of Greg Gilbert. Comparisons to upbeat 60s pop such as The Byrds is particulary relevant. The catchinees of songs such as 'Valentine' and 'Lillian' shows the strong direction Delays has chosen to take, with 'Valentine' being one of the best singles of the year.
——————————————————————————————-
49. Swan Lake – Beast Moans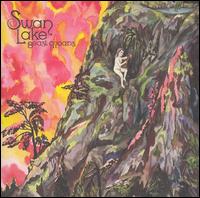 Supergroups tend to hold a lot of expectations. While the names of Dan Bejar, Carey Mercer, and Spencer Krug may be virtually unknown to the teenybopper crowd, the hipsters stereotypically consider the three to be arguably some of the most creative artists to come out of Canada. Beast Moans combines the aspects of all of their projects, with Bejar's 'Widow's Walk' sounding like it could fit finely on any Destroyer release, with Krug's 'All Fires' showing his usual fascination with reverb showcased in his own Sunset Rubdown. Though the album often feels more like a mix tape than an actual collaboration, it provides plenty of memorable songs from three exceptionally talented songwriters.
——————————————————————————————-
48. Sparklehorse – Dreamt for Light Years in the Belly of a Mountain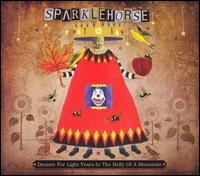 Known throughout the years as a smart songwriter of mellow pop, Mark Linkous' Sparklehorse released their fourth album, Dreamt for Light Years in the Belly of a Mountain with usual consistency. The album flows like much of Linkous' past releases, with an array of Beatles-esque ballads like 'Don't Take My Sunshine Away' to the excellent electronically fused 'Getting It Wrong', which was produced by Danger Mouse. The album is peaceful and serene as Linkous continues to demonstrate his bold talent for writing gripping and enjoyably manipulative songs.
Sparklehorse – Don't Take My Sunshine Away
[audio:https://obscuresound.com/mp3/2006/spark-don.mp3]
Sparklehorse – Getting It Wrong
[audio:https://obscuresound.com/mp3/2006/spark-get.mp3]
——————————————————————————————-
47. TV on the Radio – Return to Cookie Mountain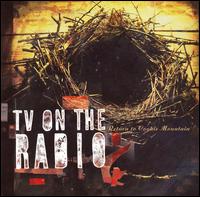 TV on the Radio has undoubtly been one of the year's most talked about bands. Their second album Return to Cookie Mountain capitalized on all the things the band from Brooklyn did right on their debut. The band generally consists of a director, a producer, a painter, and a writer, and the diversity certainly shows on a masterfully crafted album. 'I Was a Lover' is a perfect demonstration of the band's raw usage with funk and electronic elements, creating a unique sound that has earned acclaim from even the toughest of critics. TV on the Radio seems to be gaining steam with each album as they reach their most progressive goals.
TV on the Radio – I Was a Lover
[audio:https://obscuresound.com/mp3/2006/tvo-iwa.mp3]
TV on the Radio – Wolf Like Me

[audio:https://obscuresound.com/mp3/2006/tvo-wol.mp3]
——————————————————————————————-
46. The Fiery Furnaces – Bitter Tea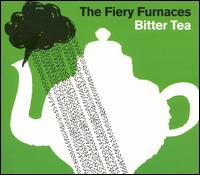 After the release of the flawed Rehearsing My Choir, The Fiery Furnaces set out on a course to regain their reputation as engaging songwriters. They did so successfully with Bitter Tea, an unusually straightforward album from the band that usually dwells on concept songs with experimental rhythm. While the album is fortunately acceptable in length unlike their previous releases, songs such as the 50s-influenced 'Waiting to Know You' are uncharacteristically surprising. Matthew and Eleanor Friedberger's combination of twisted melodies and enthralling lyrics continue to be quite engaging.
The Fiery Furnaces – Waiting to Know You
[audio:https://obscuresound.com/mp3/best06/fie-wai.mp3]
The Fiery Furnaces – I'm In No Mood
[audio:https://obscuresound.com/mp3/best06/fie-imi.mp3]
——————————————————————————————-
45. Cursive – Happy Hollow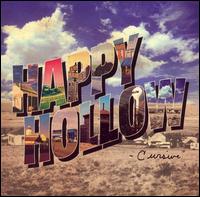 Tim Kasher and Cursive really know how to grab a topic and run with it. In their sixth album, two topics were large at hand: religion and small communities. Always known for their slick guitar melodies and raw vocals, the "small town" atmosphere in 'Bad Sects' and 'Flag and Family' is very lifelike, from Kasher's description of the rugged local football fields to the eruptive chaos of the town bar, their melodies in combination with fascinating lyrical portrayals make for one of their best albums yet. Plenty of diversity can be found through Kasher's thoughtful words and the band's varying musicianship.
——————————————————————————————-
44. Melvern Taylor – Fabuloso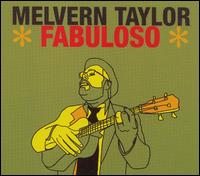 With his ukelele in hand, Melvern Taylor has distinguished himself in my book as one of the biggest surprises of 2006. After fronting several unknown bands and rare solo albums, he released Fabuloso this year, a very strong album influenced by melancholy and folk music. 'Sad and Blue' contains a country influence, but is lifted upwards by a beautiful chorus: ""And it don't matter if you break my stupid heart, I've got no place else to go". The line describes Taylor's motivation perfectly in crafting a delicate album for the listeners who had the fortune of finding him
Melvern Taylor – Angel On My Shoulder
[audio:https://obscuresound.com/mp3/mel-ang.mp3]
more…
——————————————————————————————-
43. Neko Case – Fox Confessor Brings the Flood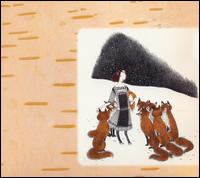 Already being credited as one of the most talented songwriters of this decade, Neko Case seems to release an album every two years that ends up in everyone's top albums list by the end of the year. She stays true to her country and folk influence in her fourth album, Fox Confessor Brings the Flood. 'Star Witness' is nothing short of brilliant, with several structural and key changes throughout the song that somehow glide with ease. Case's diversity shows in songs such as 'Dirty Knife' and 'That Teenage Feeling', which demonstrate a more simplistic but catchier side. However, the country-driven epics such as 'Star Witness' still proves to be the definition of this great album.
——————————————————————————————-
42. White Rose Movement – Kick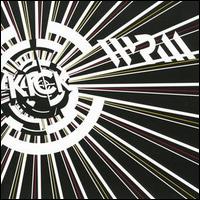 Bands that take such an immediate influence from Depeche Mode may sound somewhat outdated, but what White Rose Movement does is make Depeche Mode sound current. Fusing together electronic and dance, they circulated talk with their explosive single 'Love Is A Number' and their critically overlooked debut, Kick. I may be the only one who finds half the album stronger than the single, but tracks such as 'Girls In The Back' and the explosive 'Pig Heil Jam' are nothing short of exciting. The drugged and spacey atmospheres of 'Deborah Carne' and 'Speed' are notable, while the build-up in 'Cruella' complements the shivering vocals of Finn Vine doing his best Richey James Edwards impression.
White Rose Movement – Girls In The Back
[audio:https://obscuresound.com/mp3/2006/whi-gir.mp3]
White Rose Movement – Pig Heil Jam
[audio:https://obscuresound.com/mp3/2006/whi-pig.mp3]
more…
——————————————————————————————-
41. Julian Nation – We Are All Writers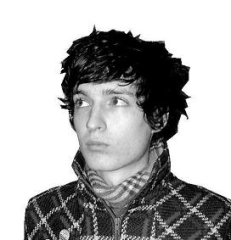 You must been asking yourself, "how the hell did an album only eighteen minutes long reach the top fifty?" Well, I emphasized this before, but I always consider quality over quantity. Julian Nation's debut We Are All Writers is ten different tracks, after all. With undeniable comparisons to Jens Lekman and The Lucksmiths, the Australian-based songwriter is barely out of his teens but is producing some of the most genuine and heartfelt pop music of the year. In 'Lost Swedish Penpals', he muses, "for our three-page relationship, well, we both had our weaknesses: mine was broken promises, yours was broken English". With nothing more than a guitar, bass, glockenspiel, a Casitone, and youth, Nation has crafted one of the most impressive debuts of the year.
Julian Nation – Lost Swedish Penpal
[audio:https://obscuresound.com/mp3/jul-los.mp3]
Julian Nation – Halloween River Cruise
[audio:https://obscuresound.com/mp3/jul-hal.mp3]