Posted
March 4, 2007 by Mike Mineo
in Features
Creech Holler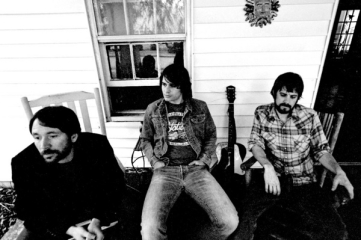 Ironically, Americana is a genre whose definition is often more heavily dependent on countries other than America. Rock music has always been a universal statement, as has electronica, hip-hop, and many other classifiable genres in the very musically enabled world we live in. When one thinks of early Americana, the names of folk innovators such as Pete Seeger and Woody Guthrie are certainly understandable representatives. At the time, their style was completely unique to other parts of the world. With a surprisingly simplistic formula, many American artists changed decades at a time with nothing but an acoustic guitar and an imaginable vocal presence, years before The Beatles were even born. Beginning in the early 90s, many artists, in the United States and elsewhere, brought on a form of folk revival. Mixing together elements of folk and contemporary production and songwriting, artists such as Uncle Tupelo and The Jayhawks built up impressive followings upon each successful. Though the trend has certainly died down at the moment, it still exists in the vein of new artists like Creech Holler. If you were to ask one of the three members what genre their band fits in they would likely reply with "Americana", though all that means is that it is a mixture of several other genres. For them specifically, the three primaries are folk, country, and alternative. Throw in a dark Gothic setting and you have yourself Creech Holler, the revivalists based from Murfreesboro, Tenneesee and Asheville, North Carolina. They present their image well, promoting the fact that they are infatuated with the past ideals of America's heartland. Songs and satirical outlooks on immoral religious infatuation, racial tension, and chauvinism all represent why they would have been labeled as "the devil's music" in the time they are merely portraying. As far as the instrumentation goes, the trio can each play their share of instruments. In addition to all three singing at various times, Joseph Campbell plays bass and melodica, Jeff Zetner plays clawhammer (a type of banjo) and bottleneck guitar, and Christian Brooks takes care of the drums, tambourines, and all the lively footstomping.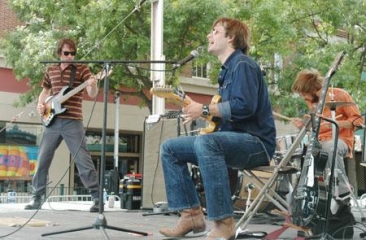 Their debut album With Signs Following is certainly entertaining, though admittedly not for everyone. Fans of folk music, blues, and traditional formats will most likely found great joy in the ten songs. However, the individuals searching for a more varied approach will come back disappointed. Personally, I'm open to all genres so I came away with an agreeable experience, for the most part. With Signs Following consists of five traditional songs, four originals, and a cover of influential banjo player Dock Boggs' "Country Blues". One of the original songs is "Lester Ballard", a song that is almost certainly about the protagonist in Cormac McCarthy's 1973 novel, Child of God. The song is certainly an accurate portrayal of the tragic hero that the fictional Ballard represented, being a highly volatile and violent man who lets his anger get the best of him for most of his perilous life. Lester clashes his own radical beliefs against his strict Tennessee society, resulting in a very dark tale of redemption, religious fanaticism, and sinful profanities. This certainly echoes the sound of Creech Holler. Most of the songs on the album rely on mood over structure, with the majority of songs being repetitive in nature but focusing on characterizable traits, such as the isolation emphasized when the band bursts out, "Oh Lester Ballard, what'd you do last night? Did you roam the hills of Holler through the broad daylight?". The Boggs cover ("Country Blues") is presented in the similar format of blurred vocals and furious instrumentation. Contemporary covers of socially forgotten influential musicians are usually a treat but I was never much of a Dock Boggs fan, though I respected his contributions. This song is too repetitive for me though the guitar instrumentation and playing style is undoubtedly impressive. The passionate demonstration may be worth the listen alone. "The Gospel of Judas" is one of the more enjoyable songs on the album, being uncharacteristically slow in tempo and reaching the state of a ballad. The atmosphere is thin and forgotten with vocals that solemnly mutter a soliloquy of indeterminable passion, resulting in the sometimes fortunate circumstance of death. Despite several songs that waiver much too long in repetitiveness and lack in depth, purist fans of folk, blues, and early country may find enjoyment in With Signs Following, a bold debut from a very focused trio of musicians.
——————————————————————————————
Creech Holler – Lester Ballard
[audio:https://obscuresound.com/mp3/creech-les.mp3]
——————————————————————————————
[audio:https://obscuresound.com/mp3/creech-cou.mp3]
——————————————————————————————
Creech Holler – The Gospel of Judas
[audio:https://obscuresound.com/mp3/creech-gos.mp3]
——————————————————————————————
Mike Mineo
I'm the founder/editor of Obscure Sound, which was formed in 2006. Previously, I wrote for PopMatters and Stylus Magazine. Send your music to
[email protected]
.