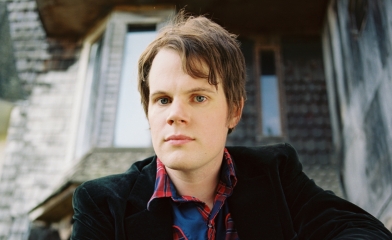 While I am aware that it is terribly cliché to begin an article with a quote, it is often true that the words of a respected philosopher are valued more considerably in society than those of some young music fan. Or maybe I am simply too lazy at the moment. Either way, in regard to the work of Leigh Marble, Jean Racine said it best: "There is nothing so easy but that it becomes difficult when you do it with reluctance." When an overbearing sense of individuality hinders an artist's vision, the result can be disappointing, sometimes tragically so. While the result of an album produced by solely one person can obviously be of great quality if executed properly, the additions of other musicians with a shared vision could reap benefits that could be eventually be the difference between success and failure. In the world of music, there is a very thin line between them. When Leigh Marble, a talented singer/songwriter based out of Portland, Oregon, brought in two additional musicians to help him in the recording process of his sophomore album, Red Tornado, he admits he was reluctant. "This was my first album with another full band member, besides a drummer," he said. Well Leigh, while listening to Red Tornado, it is clear to tell that it sure as hell payed off.
After showing his intelligence by graduating from the prestigious Brown University in 1997, Marble began to pursue his musical career shortly thereafter by meeting Larry Crane, a prominent producer based also based out of Portland who had previously worked with the likes of The Decemberists and Elliott Smith. Crane was so impressed by Marble's musical intellect that he produced Marble's split single, Anticipation et Denouement, in 1998 with rising "funky folk" star Erin McKeown (a fellow Brown graduate). It was released on Laughing Stock, a record label formed and funded by Marble. After occupying himself with a variety of other project throughout the next couple years (notably with the satirical rap trio The Buttery Lords), Marble returned in 2003 with Peep, his debut full-length album. Showcasing an expertly blended fusion of folk, punk, and adult-alternative, Peep proudly touted several influences varying anywhere from Tom Waits to Fugazi. "With Peep, I tracked with my drummer at the time, but besides a couple of overdubs, I arranged and recorded everything else myself," Marble explains. Though Peep was a widely acclaimed impressive debut in its own regard, something seemed to be missing. Perhaps it can be attributed to Marble's secluded way of recording. "I loved being in control of my own album but I got really tired of working alone in the basement all the time." With ideas for his next album looming, Marble decided to take a different and, yes, even more successful route.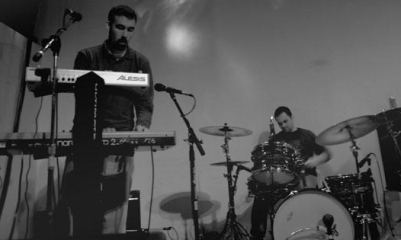 Whether or not the instant increase in quality found in Red Tornado can be attributed to the increase in members or the greater satisfaction within Marble's outstanding songwriting is up to the listener. I tend to think it is a mixture of both. In addition to drummer Jason Russell, multi-instrumentalist Ben Macy joins the cast and contributes everything from organs and pianos to maracas and accordions. The collaborations from violinist Peter Broderick and guitarist Mike Apinyakul also prove beneficial toward the album's gratifying result. Broderick's tender use of strings in the sullen "Baby Ruth" provides a sensitive aroma to one of the album's most emotional tracks. As Marble relays a tragic tale depicting a young couple torn apart by whimsical temptations he demonstrates both wit and lyrical adeptness. "Thank you for telling me the truth," he sings over a bare acoustic guitar, "But it's not what I expected, baby Ruth." After the first exchange of verse and chorus, Macy's expansive piano reveals itself and is followed nearly immediately by Broderick's beautiful use of strings. With the sprinkling of keys and the lush strings clashing cohesively with Marble's emotionally rapturing voice, "Baby Ruth" is an instant delight. Though "Baby Ruth" touches the heart in all the right places, there is no doubt that the catchiest and most initially amiable track on Red Tornado is the excellent "Fast & Loose". Though it barely stretches over 2 minutes, the hook contained in the explosive chorus makes it a song that simply begs for the repeat button, on both the first and fiftieth listen. Containing an boastful array of guitars, strings, and organs, the transition from verse to chorus is perhaps the finest moment on Red Tornado; radio stations, mark this one down.
Mixed in with all the acoustical and catchy power-punk like "Fast & Loose", there remains loose influences that were first exposed in Peep. The opening track on Red Tornado, "Lucky Bastards", shows shades of blues, punk, and folk; it makes the odd combination of Tom Waits and Fugazi seem somewhat accurate. I honestly never thought that would happen. Still, several moments throughout Red Tornado reminds me of early Modest Mouse and their take on both punk and folk. Marble also manages to sound like Isaac Brock on some instances, without the pity and screeching snarl to boot. With their outstanding instrumental additions, Macy, Russell, Apinyakul, and Broderick are also vital figures in the album's enjoyable sound. However, despite all the talented collaborators, Red Tornado remains to be Marble's main show. Providing all vocal and bass work in addition to duties on harmonica, mellotron, tambourine, and guitar, his instrumental dexterity pales in comparison to his exemplary songwriting. The use of harmonica in "On Your Way" is a breath of fresh air from the guitars and keys, creating a sense of diversity that is one of the many reasons to pick up Red Tornado ASAP. Marble remains to be one of the few folk songwriters who keeps his listeners on their toes. He comes across both as a natural storyteller through his lyrical content and as a natural crafter of melodic beauty through his perfected instrumentation. Such reasons are why Red Tornado is a pure delight. Not only is it an improvement from his past work – it is a gigantic step forward in a new stylistic direction.
——————————————————————————————
——————————————————————————————
——————————————————————————————
——————————————————————————————