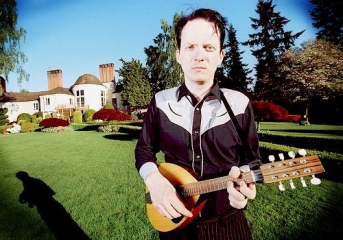 In the often fascinating field of archeology, success requires the ability to embrace the past in order to advance the future. All forms of advanced technology have a preceding influence, whether it be in an intricately designed blueprint or simply a bright idea. These rooted influences are highly sought after, with even a slight spark of interest in a location leading to an entire excavation team. In simpler terms, archeology is classified as the study of ancient cultures through excavated material remains and a prime reason for even bothering with the past is to learn and embrace a time where ideals and daily life proved to be radically different. Who knows — a leftover idea from the past may even help mankind in the future. In 1995, Nick Jaina was a budding archaeologist studying in college on the coast of California. Little did he know that the traditional mindset of an archaeologist would help in his musical career. It proved to be an ironic twist of fate, though if one gives a listen to Jaina's material, it is clear that he does not have any doubts about the occupational flip-flop. After all, like his previous job, his ability as a musician beckons the use of past influences in order to create a modernistic sound that is successfully original and enjoyable. Who knew that such radically differing occupations would have a similar mindset?
After discovering a valuable abalone cross during one of his first excavations at San Juan Bautista Mission (the one in Hitchcock's "Vertigo"), Jaina figured he would quit the business while ahead. Pursuing a more music-oriented passion, he started playing around coffee shops in San Francisco, later moving to New Orleans and writing a jazz opera after quickly honing his skills. While there, like any up-and-coming musician, he paid the bills by additionally serving as a face painter during Mardi Gras. After relocating to Texas and becoming a regular at the folk festivals there, he somehow made ties with The Be Good Tanyas and became their part-time drummer. After spending time strumming in the coffee shops of San Fran, face painting the drunk tourists in New Orleans, and gaining valuable music experience in Texas, Jaina finally found a steady home in Portland, Oregon in 2001. While housesitting for some friends who were touring in Europe, he took advantage of the recording studio in their house and spent a month recording his debut, The Bluff of All Time. Over the next few years, Jaina produced several albums by the likes of Kitchen Syncopators, Gill Landy, Orangestick, and The Maybe Happening, all while continuing to release his own material.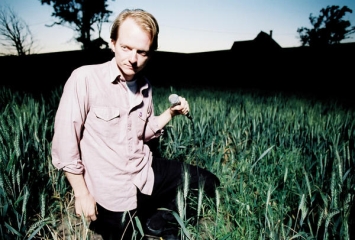 There is a very interesting aspect to Jaina's newest album, Wool, that is both haunting and effectively admirable. Being a blatantly piano-led album, the actual piano used throughout the album originally belonged to the late and legendary Elliott Smith, with Jaina being the last person to play it before it was sold to a museum in Seattle. With Jaina taking hold of the piano and guitar in addition to his delicately hushed vocals, Wool saw further instrumental collaborations from friends who added glockenspiels, strings, and percussion. The result is a beautifully interwoven effort, featuring lyrical content that echoes its supplementing instrumentation by depicting elements of human loss, He perhaps puts it best by stating that the lyrics are "as economical as the words in children's stories, as emotional as journal entries, and as deep as the Bible". The instrumental aspect of the songs, as Jaina also declares, are all "ballads and lullabies". Though the slow and fragile pace will not appeal to listeners who yearn for immediate excitement through rapid progressions and boisterous yelps, Wool will certainly appeal to a niche that recognizes quality as a form of emotional sincerity, regardless of volume or tempo.
"Maryanne" serves as a very appropriate opener, with Jaina's use of keys being displayed in their most absorbing form. His knack for melody is wholly impressive, with the lavishly eloquent use of Smith's old piano paving the way. Jaina's voice appears delicate but such an endearing indication does not stop it from revealing his most forthright observations. "This is a tune for Maryanne, died at birth in her grandfather's hand," he ardently sings out, "If she were here now she wouldn't understand the notes we are playing, the words we are saying." Immediately after the preceding opening line, Jaina introduces the hook by implementing a series of fruitfully effervescent keys as he echoes, "To her it would be just  la-da-da-da-da," over a reflective melody. Using the character of Maryanne as a sympathetic figure of sorts, the song provides an insightful look at the innocence of children at birth, with the unavoidably vile aspects of the world awaiting them despairingly. His vocals interchangeably become reminiscent of Chris Martin and Paul Simon, with the likeness to Martin being startlingly prevalent in the string-aided "Power". With the squeaking of a rusting bicycle serving as a fitting underlying effect, "Bicycle" also proves effective in relaying the diminishing of natural innocence through fragile keys and ethereal vocals. Jaina plans to release another album this summer with a full band and, if the quality displayed on Wool is any indication, it should be a great one.
——————————————————————————————