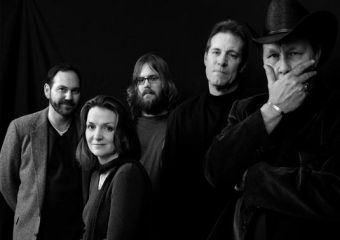 Neglecting certain styles of music can be more harmful than people often assume. Though many people somehow come to the assumption that one genre is limited strictly to one style of play, there are countless numbers of ways to supplement an initial genre with variations of structure, instrumentation, and lyricism. Not to mention, blending several genres together to create an entirely original sound is always fair game. I grew up on the East Coast, so I like to believe that my taste has been developed by a variety of several genres. It used to be that one could easily be classified as a fan of a specific genre based on their geographical location alone, but the contemporary usability of the internet and other forms of communicational advantages have led to the abundance of music that is largely unclassifiable in nature. This form of accessible exposure has been quite a beautiful thing for music fans, listeners and musicians alike. When a friend of mine recommended me a band by the name of The Steeldrivers, I asked an impulsively common question: "What do they sound like?" My friend grinned at the response, letting out a slight chuckle as if he knew I was going to ask that very same question. Keep in mind, this friend was also someone who had been trying to practically make country music my favorite genre; it was a task that we both knew was impossible. And though country (and most forms of it) remains a style that I will never be a dedicated fan of, bands like The Steeldrivers remind me never to shun ignorance toward a specific style of music.
The most appealing aspect of this talented five-piece from Nashville comes in their ability to produce a sound that reflects commendable originality while simultaneously managing to display a wide array of influences in the process. The instrumentation largely takes its due from a form of ambitious bluegrass music, though the powerful vocals of Chris Stapleton are more reminiscent of a more emotionally bounded style in the form of soul and blues. With all these comparisons in mind, I suppose it would be easiest to classify The Steeldrivers under the Americana category. After all, it is difficult for me to think of an American genre that is more flexibly defined. Country, blues, bluegrass, folk, and rootsy rock are all at play here; The Steeldrivers' style of play is simply a hearty blend that takes its strengths from the best of each genre. Personally, repetitive vocal deliveries have always turned me off to most classic forms of bluegrass, but Stapleton's hoarse delivery shows perfect compatibility with the backing band's style of play. Alongside more conventional instruments like guitar and bass, variations of mandolin, fiddle, and banjo remain heavily prevalent in a strong effort to establish a style that is accessible to listeners who may be weary of bluegrass and country classifications.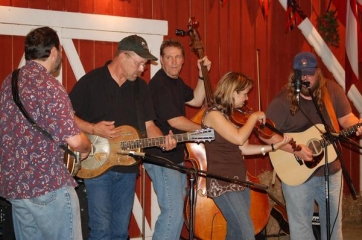 Though all five members of The Steeldrivers are experienced veterans of the Nashville music scene, the project as a whole remains fairly new. Featuring 11 tracks, their self-titled debut album is now available to purchase on their web site. Though I, as an East Coat native, did not recognize the name of even one member in The Steeldrivers, it would not be exaggerated if I said that the five-piece mainly consisted of names that are considered household by Tennessean standards. Banjoist Richard Bailey has a Grammy nomination to boast, with recording experience that casts him alongside the likes of Johnny Cash, Kenny Rogers, and Chet Atkins. Though guitarist/vocalist Chris Stapleton fronts the group with a soaring voice that is both singularly unique and ardently touching, his vocal work only touches the surface. In addition to his excellent vocals, Stapleton is also an acclaimed songwriter who has had his works covered by prominent artists like Tim McGraw, Brooks and Dunn, and Brad Paisley. Rounding out the five-piece, bassist Mike Fleming, mandolin player Mike Henderson, and fiddler Tammy Rogers have also worked with their share talented artists. Rogers has recorded with Neil Diamond and Rodney Crowell, while Henderson has spent time with Bob Seger and Lucinda Williams. In addition, Henderson's songs have been recorded by acts like the Dixie Chicks and Kenny Rogers. Yeah, you get the point already — The Steeldrivers is filled to the brim with country all-stars.
Much of The Steeldrivers' debut effort is focused around the leading vocals of Stapleton and the backing efforts of Rogers. Stapleton alone would have likely done the release enough justice as the sole vocalist but Rogers impeccably takes control of each song's harmonic capabilities and easily grants a more fuller feeling of satisfaction on each track. The album's opening track, "Blue Side of the Mountain", displays both of their vocal capabilities in impressive form. Stapleton croaks and croons his way through an assortment of impressively finger-plucked banjo progressions, mandolins, and acoustic guitars, with the end of each verse occasionally echoed by Rogers' notably elevated vocals. "If It Hadn't Been For Love" echoes the group's soul influences most prevalently, with Stapleton and Rogers collaborating on a duet for the excellently implemented chorus. "Four cold walls without parole," they mutually sing out  "Lord have mercy on my soul." Like "Blue Side of the Mountain", the lyrical content often deals with obstacles that are difficult to overcome. Represented pessimism and optimism are at a struggle in "If It Hadn't Been For Love", giving a romanticized perspective on how to get by even the harshest of obstacles (love conquers all!?). "Midnight Train to Memphis" is one of the most well-rounded tracks on the album, being a particularly impressive showing of Bailey's talents on the banjo. Yeah, the Grammy nomination was no fluke. Even though it is technically classified as a debut album, The Steeldrivers represents the studied work of 5 veteran musicians who have learned from immeasurable experience how to create a country-tinged album in which the faults are largely overshadowed by the successes.
——————————————————————————————
The Steeldrivers – Blue Side of the Mountain
[audio:http://mineorecords.com/mp3/sdrivers-blu.mp3]
——————————————————————————————
The Steeldrivers – If It Hadn't Been For Love
[audio:http://mineorecords.com/mp3/sdrivers-ifi.mp3]
——————————————————————————————
The Steeldrivers – Midnight Train to Memphis
[audio:http://mineorecords.com/mp3/sdrivers-mid.mp3]
——————————————————————————————