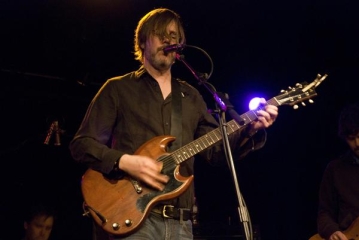 Local support can go a long way in finding success for a new artist. In fact, unless the specified artist ventures on some unconventionally successful promotional campaign, it can serve as arguably the most important factor in contributing to a hopeful breakthrough. After all, conquering the world is a lot easier when done in steps, starting at your own point of origination. Bill Priddle may not be a household name in the U.S., but a plethora of fans in his native Canada have recognized the songwriter as one of the handful of Canadian artists who has the potential to truly become a staple of the country's thriving musical scene. Bands like Arcade Fire, Wolf Parade, and Broken Social Scene have become universally recognizable examples of Canadian indie-rock in full creative force, and such bands have also contributed to foreign audiences regarding the Canadian indie-rock scene as something of a special entity. With this in mind, one can imagine that Priddle has made plenty of prestigious Canadian musical contacts throughout over 15 years of being an active musician. And sure, anyone can become well acquainted with respectable musicians if they are congenial and easygoing, but the determination of one's talent can often be spotted in the hesitation that other artists have when the thought of collaborating arises. When applied to Priddle, such methods would seem to indicate that a bright future is ahead.
Fans of Broken Social Scene are well aware that frontman Kevin Drew is one of the most flexible musicians in indie-rock, taking on a variety of backing musicians during his studio and live performances as if it is some normal routine. It causes the group's classification as a "collective" to be generally accurate, with the revolving lineups always fixated around the constantly creative Drew. Priddle has the rare right to call himself one of the more consistent players in the group, impressing Drew in both his musicianship and artistic maturity. Having nicknames like "Pedal Freak" and "The Priddler" to his name, the most dedicated of fans will remember Priddle as one of the founding members of Canadian rock veterans Treble Charger. Originally focusing on conventional indie-rock during their beginnings in the early '90s, they made the transition to pop-punk in 1997. Priddle tried to make the best of the stylistic transition for several years, but quit the band in 2003. "We started out being an indie-rock band and I kind of thought we would stay that way," he said. "And I wasn't too happy going in the pop-punk direction, which didn't seem natural to me, it was just kind of forced." Afterwards, Priddle joined the group Don Vail, a promising unsigned four-piece that resembles Treble Charger's earlier material. In addition to Priddle's recent solo rumblings, they are planning to release their debut album this year.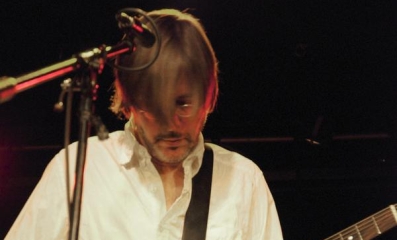 As I mentioned earlier with the importance of local connections and friends in the music industry, it is extremely apparent that Priddle is respected as one of the most respectable indie-rock songwriters in Canada. After all, on a debut album, not many people can get the help of Amy Millan and Evan Cranley of Stars, Brendan Canning and Justin Peroff of Broken Social Scene, and a variety of respectable co-producers ranging from Andy Magoffin (The Hidden Cameras, The Constantines) to Dave Neufeld (Broken Social Scene, Super Furry Animals). Broken Social Scene, Stars, The Constantines, The Hidden Cameras… man, it would seem as if Priddle is somehow connected to every worthwhile Canadian indie-rock band on the block! All of these musicians appear on some form on Briddle's solo debut, The Priddle Concern, which is set to be released on May 6th. Fans of Treble Charger who tended to agree with Priddle that the group experienced a drop in quality after their transition to pop-punk should be delighted with The Priddle Concern, as it incorporates elements of both early Treble Charger (a fluid mixture of grunge and power-pop) and contemporary adult-alternative. While it does not reach the avant-garde experimentation of Broken Social Scene or the grandiose indie-pop mindset of Stars, this latest indie-rock act out of Canada offers its own unique form of enjoyability that mainly relies on Priddle's intricate guitar-oriented craft. With all 13 tracks being of a concisely accessible nature, The Priddle Concern offers plenty to love for fans both in and out of Canada.
In an era where a large variety of indie-rock is cluttered by vile sentiments of pretentiousness, an album like The Priddle Concern is a fresh of breath air when looking at its instrumental consistencies and lyrical fixations. Whether Priddle relates occupational inconsistencies to subtle conformity on the placidly acoustic "I Had a Job" or simply shares his admiration for the sense of relaxation that smoking grants on the oddly infectious "Like to Smoke", the topics are neither difficult to grasp nor relate to. "Like to Smoke" is led by a halted guitar progression, with a slight pause in its opening moments signaling the entry of percussion. The progression then reverts to an acoustic counterpart as Priddle relays his frail yet emotionally resounding vocals. The electric guitar returns again during the instrumental chorus and makes its best use of involvement during the song's conclusion, an instrumental recap of sorts that occurs during the final minute or so. While grungier tracks like "Care About You" and "Make It Go Away" do Priddle additional justice, he sees his best moments occur on more subdued tracks like "Like to Smoke" and "Videotape", a single-worthy track uplifted by a serenely captivating chorus. Be sure to check out The Priddle Concern if this type of softened indie-rock appeals to you, as it is an impressively consistent solo debut for the experienced Bill Priddle.
——————————————————————————————
——————————————————————————————
——————————————————————————————
——————————————————————————————