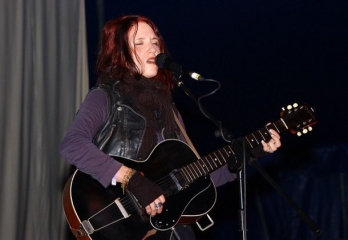 Experience is invaluable toward the delicate craft of music. Despite some ingenious qualities, all artists have only a limited amount of entirely imaginative ideas with little to no personalized dimensions involved. Their personal lives encompass a degree of relevantly invigorating reflections – whether it is through their own experiences or those of their acquaintances – that uplift their music into something that is wholesomely personal, consequently making their material enthralling if other more musically-laden elements are successfully prevalent. Whether you look at legends like Bob Dylan chronicling the unlawful justices of historically documented racism in a track like "Hurricane" or Johnny Cash relaying the rite of passage from youth to adulthood on "Don't Take Your Guns to Town", the majority of the most venerable songwriters of this generation and past have used both events and experiences that they have personally related to in an effort to make their music much more than a catchy melody or a series of intricately impressive arrangements. They have created art that is both admirably thought-provoking and genuinely invigorating, aspects that many contemporary artists now take wisely to heart. While looking at her influences and admirable method of songwriting, it is quite evident that Jolie Holland values many of these aspects in a form that other modern artists push foolishly aside.
For her fourth studio album, Holland has taken on a thematic approach that will not seem bizarre at all to listeners of her previously acclaimed three albums. Ever since the release of her debut album, Catalpa, in 2003, listeners have been treated to her perspective viewpoints on the present and past, a constantly reoccurring theme among her albums and the songs within them. As one of the founders of The Be Good Tanyas, Holland found her ambitions to be too individualistically expansive for a group atmosphere, departing from the group in 2001 after contributing to the release of their first album, Blue Horse. After a move back to San Francisco, she began smoothing out her pre-written songs and put them in demo form. The demos exhibited a remarkable fusion of folk, blues, and country, with tinges of the latter showing Holland's original Texas roots in stylishly memorable form. It was even enough to grab the attention of Tom Waits, the legendary songwriter whose selfless qualities have always seen him swoop up unrecognizable songwriters into a deservedly influential spotlight based on his name alone. He even went as far to nominate Catalpa, her released collection of demos, for the Short List Music Prize. It did not make the final cut, but gave her plenty of recognition to garner a substantial fan base and begin work on her second album, Escondida.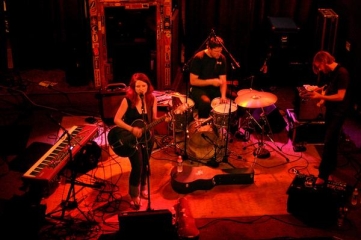 Translating to "hidden" in Spanish, the titling of Escondida was somewhat ironic in the sense that it uncovered Holland to an even broader audience with her first batch of new material designed specifically for one album. It was received just as well as her debut, displaying a variety of classic American genres with her accustomed forms of folk and country now being integrated with a sharp jazzy demeanor. In addition to playing a handful of instruments on the album herself, she was also credited with production credits in addition to lead vocals, guitar, piano, and ukulele. The album was a somewhat lighter experience than Catalpa without sacrificing the brooding imagery and eclectic thematic grasp, resulting in an album that was just as strong as the first. Her third album, the bleakly titled Springtime Can Kill You, saw the most widespread acclaim yet with Holland once again taking the helms as producer in addition to lead songwriter. The style was a continuation, but many felt that the batch of songs that Holland put out were the most captivating of her new but exciting career. French horns, glockenspiels, tubas, accordions, and Hawaiian guitars were only a few of the instruments that accompanied Holland's impressive stylistic accompaniment. From the progressively jazzy demeanor of the title track to free-flowing country tracks like "Moonshiner" and "Ghostly Girl", the album was a winner in all formats.
To keep up with her constant discography, Holland released her fourth studio album, The Living and the Dead, on October 7th through Anti Records, the label that has released all four of her albums. Now featuring a few familiar names like M. Ward and Marc Ribot on guitar, Holland resumes her role as producer (alongside Shahzad Ismaily) and lead songwriter on ten tracks that again define why her simultaneous grasp of several American music genres is hard to compare amongst contemporary songwriters. It is highly prevalent even on the opening "Mexico City" that her talents as a vocalist should not go overlooked either, as they are responsible here for a variety of emotionally credited hooks that sees her extensive vocal range quiver and somberly reflect upon the loneliness of life's travails as she concludes resoundingly by repeating the album's title, "the living and the dead". It is all part of the album's theme, one that opts to successfully display the emotional embodiments of the past and present. Like songwriters in the vein of Tom Waits, one of the individuals responsible for bringing the talented Holland to light, she is able to create characters and scenarios that effectively portray her thematic intentions and genuinely foretold experiences effectively.
"Only a few old petals left on the rose that touched your hand," she sings on the ceaselessly expanding guitar-led fervor of "Palmyra". "My little heart is a graveyard; it's a no man's land." Frustration, regret, and moving on are all highlighted in this outstanding effort, proving to be yet another great example of Holland's talents as a lyricist and songwriter. Other highlights include a sparsely enjoyable cover of "Love Henry" with subtle electronic elements and the exotically enthralling thump of the rhythmically led "Fox in Its Hole". As for the majority of The Living and the Dead, I found it to be her best release yet. Considering that she seems to be getting better with each successive release, it should only be a matter of time before she becomes a brand name in a genre that will never be quite singularly definable.
——————————————————————————————
——————————————————————————————
——————————————————————————————
Jolie Holland – Fox in Its Hole

[audio:http://mineorecords.com/mp3/jholl-fox.mp3]
——————————————————————————————