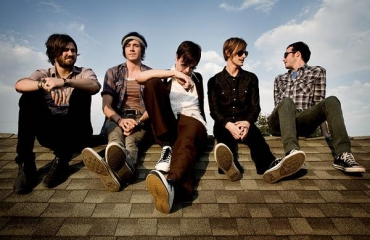 Ever since the emergence of California-based surf-rock instrumentalists like The Surfaris and Dick Dale & the Del-tones in the early '60s, it has become an overused practice to describe pop music originating from California by using adjectives like "summery" and "breezy". When The Beach Boys popularized the format by adding some of the best vocal harmonies in the history of modern music, the stylistically evolving use of surf-rock had reached its pinnacle and evolved into something that was more characteristic of the era's irresistible display of pop music. Later proving to be a trademark of popular music in America, the legacy of surf-rock continues to thrive to this day, even if such aforementioned adjectives make the genre appear much more linear than it truly is. Such lazily worded assumptions attribute to a challenge that many California-based pop songwriters face. In separating themselves from the stereotypes of surf-rock and '60s pop in general, stylistic desperation often becomes prevalent in attempts to diversify themselves on a critical stage. Many artists succumb to how easy it is to be too generic within a very receptive style, but others choose to capitalize on the fundamentals of traditional Californian pop music while simultaneously involving other styles that derive far from the coast of the Pacific Ocean.
At their heart, Carl Jordan's songs recall a form of infectious simplicity that would have most fans of '60s pop quite enamored. His works are instantly memorable and highly melodic, two components that contemporary pop music often shuns for rampant displays of creativity that often turn out to be overwhelming and detrimental to the accessibility of a given song or album. Jordan's California origins aside, his songs are essentially what many would envision when told of a contemporary indie-pop act from California. His vocals are smooth and tranquil, backed by a revolving array of acoustic guitars, bass, and twinkling synths. While his playing style is too lively and his instrumental arsenal is too focused on real-time rhythm sections and guitar progressions to be grouped within a vein of electronic-pop, his fusion of technology into his sounds allows his songs to flourish even more vividly. This brightly effused interpretation of electronic and acoustic pop is not the most stylistically startling or innovative in the world of contemporary pop music, but Jordan's project, The Western States Motel, reaps most greatly from one very important aspect: the songwriting. Though his new EP, Painted Birds Flying in the Orange Mirror Sun, contains a mere five songs, there are enough hooks and flawlessly executed moments to compensate for a full-length album.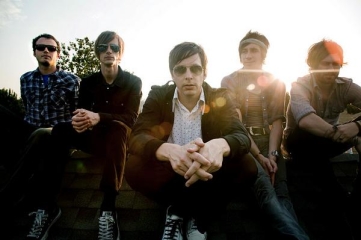 Not very surprisingly, Jordan apparently wrote most of his lyrics to his self-titled debut album while he overlooked the Pacific Ocean. Alternating between San Francisco, Monterey, and Santa Cruz, his musical career at that point proved to be as reliable as his residence at the tie. Passing freely between friends' apartments, he took any sort of hospitality to heart as he continued to pursue his musical intents of releasing something under his name. This opportunity came in January of 2007, when he released The Western States Motel under Firebird Field Records. Recorded in a spare bedroom with a few cheap but sentimental items (a $15 acoustic guitar was one), Jordan used his experience from a few recording classes he took at UC Santa Cruz to construct a debut album that proved to be surprisingly memorable for someone with such low financial means. Quality music has a funny way of getting out though, regardless of how much extra cash the artist has in their back pocket. In fact, it can occasionally prove even more respectable if an artist is able to produce exposure without any extraneous expenses at all. For someone with such a DIY mentality close to their heart, Jordan's songs contain a plethora of both melodic and instrumental alterations. Any questions regarding his skills as either a songwriter or multi-instrumentalist should immediately be put to rest upon hearing either his debut, new EP, or by attending one of his shows (which are backed by a full band, staying true to his expansive repertoire as a tactful multi-instrumentalist).
After Jordan's original intent to make The Western States Hotel a project designed specifically for scoring local films was relinquished upon the release of his self-titled debut in 2007, he began to recognize that writing pop music was an arguably more accurate embodiment of his influences and aspirations. After all, the album proved so enjoyable that praise among peers and several publications (Spin, LA Times) prompted Jordan to begin working on a continuation to the debut. Like his debut, the process for creating Painted Birds Flying in the Orange Mirror Sun was long and required quite a bit of patience. 18 months resulted in five songs, but these five songs are definitively the best material that Jordan has put out. The excellent "Oh World" is led by an acoustical arpeggio during the verses, complemented by a sprinkling of high-pitched synths at the end of each measure. With its slick incorporation of both electroncia and acoustical pop, the chorus sits somewhere between the indie-pop flair of The Shins and the melodic amiability of Coconut Records. "So many days that just got lost in a haze," he sings wistfully. "I should be changing my mind. I should be changing my ways." The track treads no experimental territory, but there is no need for it either way with such brilliant usage of synthesizers and acoustic guitars.
The utterly infectious nature of "Oh World" remains synonymous with Jordan's pop-oriented DIY intentions, as is also seen on a track like "A Moment in the Sun" where he employs a '60s vibe on his keyboards over automated, electro-like percussion. The chorus sees him transition to power-pop territory as a distorted guitar and synthesized strings establish yet another stellar hook on a release full of them. A fascinating instrumental snippet occurs around 01:50 for about 15 seconds, seeing two very snappy synths collide over a bustling rhythm section. This moment in particular reminded me of electronic experimentalism in the vein of Matmos' recent Supreme Balloon, though the rest of the track and album consists of amiable pop that should be extremely likable upon first listen for many of those exposed to Jordan for the first time. Additionally, the opening "Stampede" deserves a mention for an excellent utilization of those aforementioned synthesized strings during the chorus. The track is also an excellent display of Jordan's structural tendencies, with "Stampede" being the most varied he has released. As it transitions from a solely acoustic melody to a grandiose string-aided chorus and then back again into a series of dramatically differing melodies that consist of alternating instrumentation, I could not help but get excited about the potential of this young songwriter. Before one of his tracks appears on some esteemed teenage drama and pushes him into some well-deserved exposure, get a grasp of Carl Jordan's songwriting prowess. You certainly will not regret it.
——————————————————————————————
The Western States Motel – Oh World

[audio:http://mineorecords.com/mp3/wstates-ohw.mp3]
——————————————————————————————
The Western States Motel – A Moment in the Sun

[audio:http://mineorecords.com/mp3/wstates-amo.mp3]
——————————————————————————————
The Western States Motel – Stampede

[audio:http://mineorecords.com/mp3/wstates-sta.mp3]
——————————————————————————————